We're looking for theater fans in college who can potentially join Team TFM.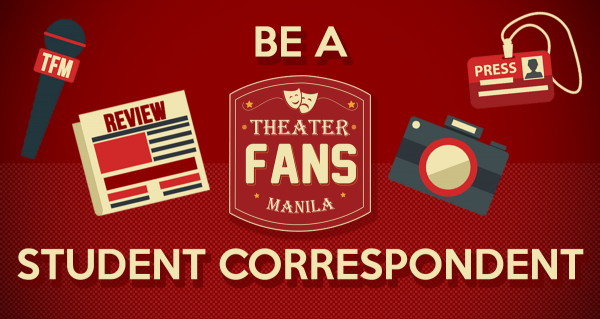 What we're looking for:
1. COLLEGE STUDENTS (any year, any major), who
2. Can WRITE WELL, and
3. LOVE THEATER. Not just Hamilton or Broadway or Lea Salonga. Someone who loves all of theater, especially the local scene.
That's it! As a student correspondent, you'll be doing what we do— watch shows from different school organizations, cover events for social media, and of course, write for theaterfansmanila.com!
If you're interested, just write a review (500 words minimum) of a show you watched live this year and send it to us via our Facebook page. Whether you loved it or hated it, we'd love to hear your well-written, well-structured thoughts. ?
Send your pieces in by July 15. We will review all entries. Whether there's 2 or 12 of you guys, as long as you pass our screening process, we'll bring you into the fold!
We can't wait for you to join our team. ?