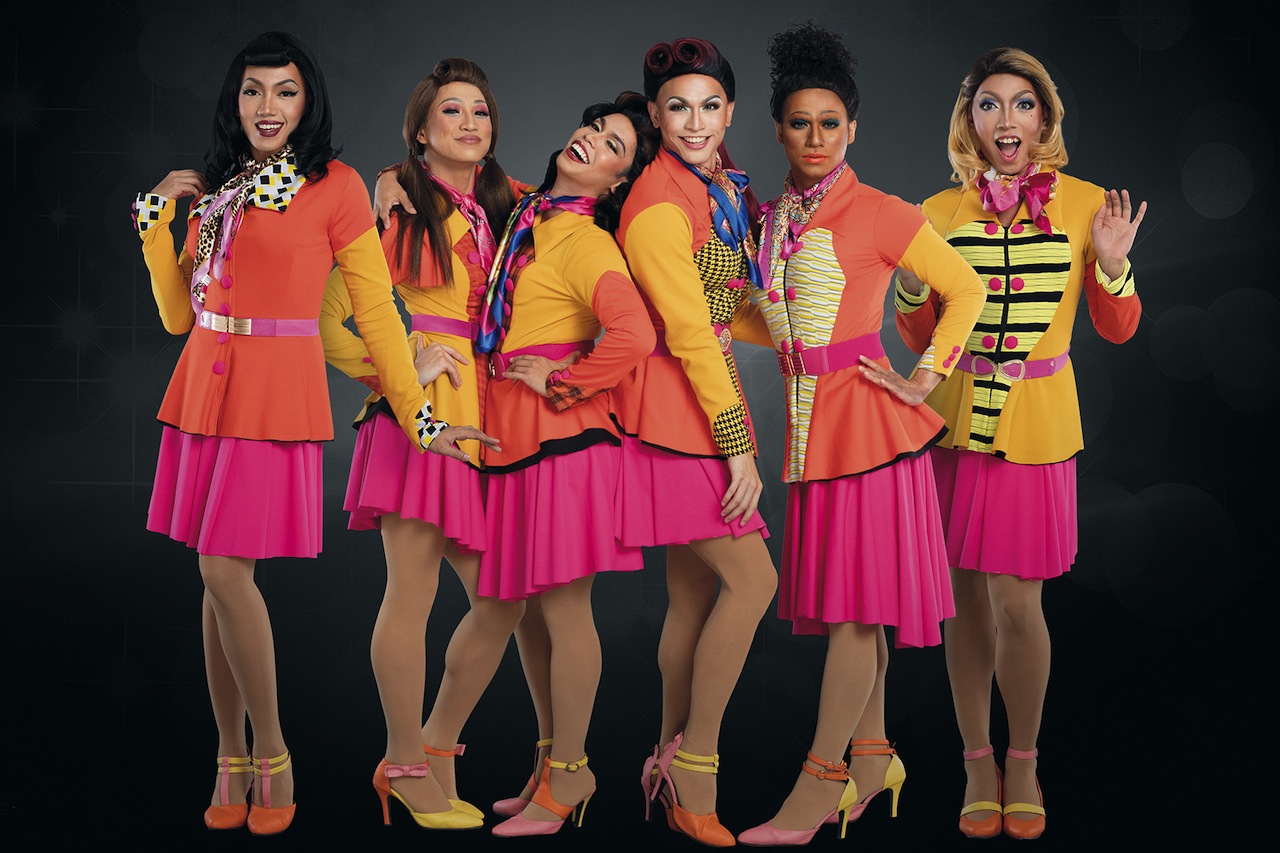 Meet the Kinky Boots Angels
A splashy, high-energy, drag queen-centric musical like Kinky Boots deserves Angels that are no less than professional dancers who can gracefully bust a move and kick up the show notches higher in, what else but, high-heeled boots.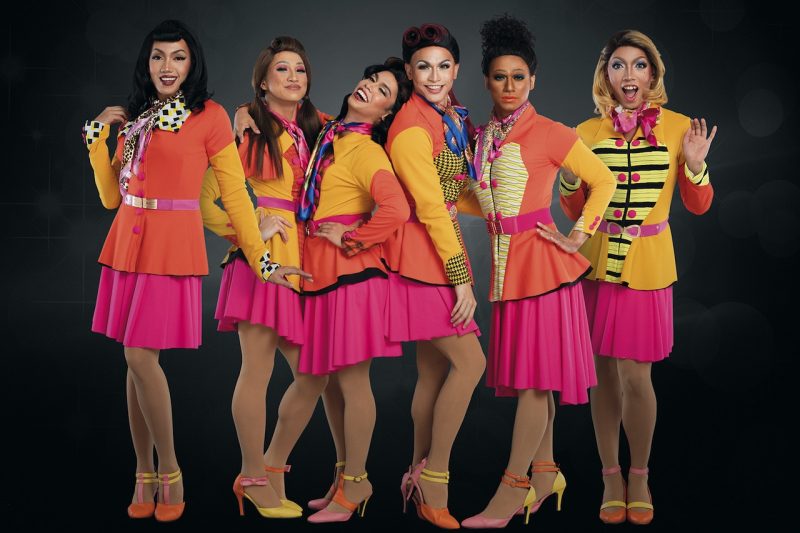 Presented by Atlantis Theatrical Entertainment Group together with Metrobank Card Corporation, Kinky Boots is Cyndi Lauper's Tony and Grammy Award winning BEST MUSICAL whose plot revolves around a struggling shoe factory Charlie Price inherited from his father. As Charlie seeks ways to save the factory, he met the fabulous entertainer and drag queen Lola, along with her squad of six drag dancers known as the "Angels," who helped him breathe new life to the business.
Much of the color, glitter, and glamour of Kinky Boots can be attributed to the dazzling performances of the Angels, which will be portrayed by AddLib dancer Mark Pineda, freelance singer and actor Gerhard Krysstopher, and G-Force dancers Ritz Beltran, Jazztin Cacayan, Michael Jahnke, and Jorge Jahnke.
Mark may have had experiences as a theater actor, but training as one of the Angels still proved to be challenging. He shares, "Even though I've had a little training in jazz, coming from a street dance background, I found the dancing style to be really challenging. It felt weird at first but I made it through after a couple of practices. Not to mention, dancing in heels?!"
Gerhard, meanwhile, said that being cast as an Angel allowed him to discover new training routines both as a dancer and an actor. Like Mark, what he particularly found challenging was dancing in heels. "It's my first full-on drag role, too," he quips, adding that "our dancing for this production also entails storytelling more than just choreography. The dancing, as much as it is a spectacle, also provides meaning and showcases the many symbols the show carries and would like to share with the audience."
Having the highly-skilled G-Force dancers on board is likewise a definite advantage, and it's exciting to see the flavor each of them will bring onstage. Ritz, who's trained as a jazz and hip-hop dancer, was part of the Ateneo Dance Club and has been dancing since he was 14. A versatile dancer—who had formal trainings in jazz, ballet, contemporary and hip-hop styles of dancing—Jazztin became a teacher and a choreographer at the young age of 16. Brothers Michael and Jorge make up the famous G-Force Asian Twins, who are known for their intense and fierce dance moves; Michael was a member of the UST Salinggawi Dance Troupe while Jorge was a member of the FEU Cheering Squad.
More than the interesting plot of Kinky Boots, its incredibly entertaining, awe-inspiring dance performances also make it a high-heeled hit that will surely make the audience feel like dancing even beyond the end of the show.
You can buy tickets HERE.
Comments