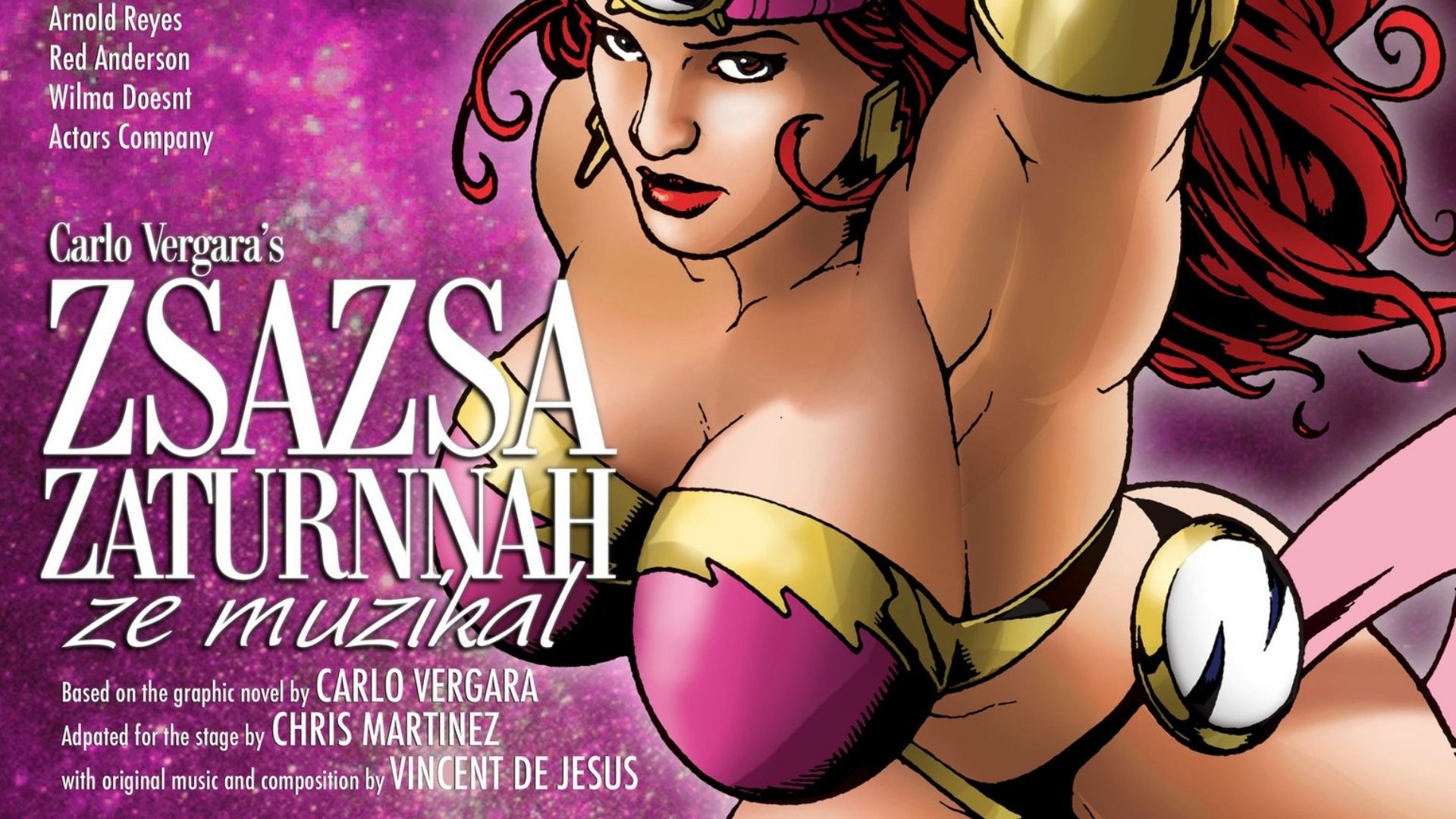 'Zsa Zsa Zaturnnah' Original Cast Recording Now on Spotify
Last June, hit musical Zsazsa Zaturnnah: Ze Muzikal streamed online on CCP's YouTube channel. Whether you missed it or simply want to enjoy the music again, you can now! The original cast recording is finally available on Spotify.
The show follows misadventures of Ada, a gay beauty salon proprietor who transforms into the voluptuous superhero(ine) ZsaZsa Zaturnnah.  Zaturnnah saves her town from marauding zombies, power-tripping fashion forward aliens and a giant dancing frog.
Originally a hit graphic novel by Carlo Vergara, the theatrical adaptation is written and directed by Chris Martinez, with lyrics, music, and musical direction by Vincent A. DeJesus.
The original cast album recording features cast members Vincent A. DeJesus, Tuxqs Rutaquio, Joey Paras, Eula Valdes, Ricci Chan, Lauren Novero, Arnold Reyes, Agot Isidro, Deeda Barreto, Mayen Estañero, Tess Jamias, Wilma Doesnt, Red Nuestro, Joann Co, and Kalila Aguilos.
You can listen to the full album on Spotify here:
Comments