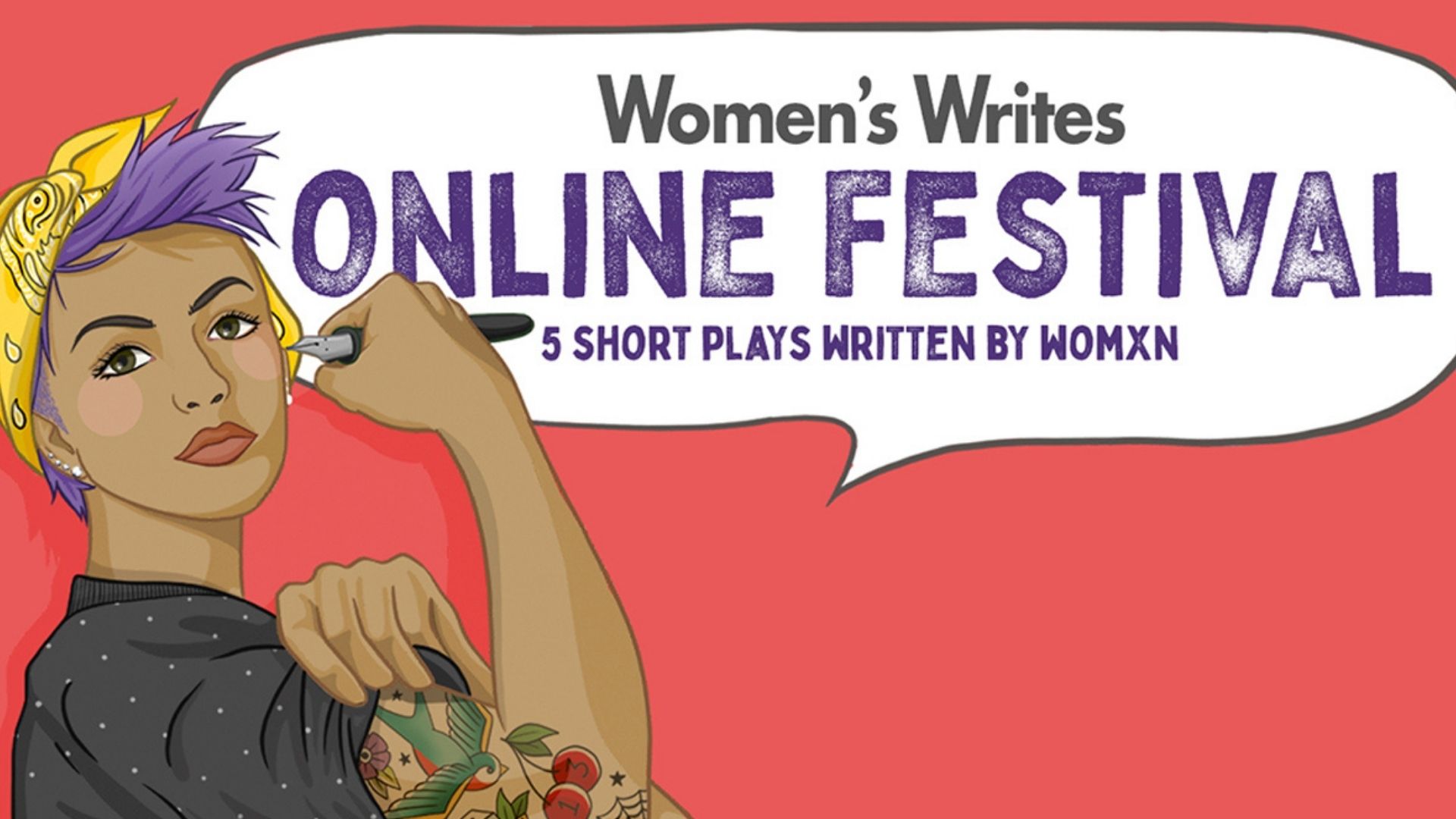 Womxn Playwrights Featured in Online Festival
A women-led theater company, Women's Writes, has launched an online festival featuring five short plays by womxn writers, running for the whole month of January.
"Womxn" is a recent alternative political spelling of "women" used by intersectional feminists to be more inclusive of all female-identifying genders such as transgender women and non-binary people. This alternative spelling is also used to avoid the perceived sexism in the traditional spellings with m-a-n or m-e-n.
Women's Writes is a group that hosts writing nights that champion female-identifying playwrights in order to redress the balance and to create a platform for women's voices to be heard. 
The online festival will run from January 1 to 31 and will feature five 15-minute plays in a 75-minute fest. 

The Women's Writes Online Festival will stream until January 31, 2021.
Tickets are at
£12.50.
Click
here
for tickets and more information.
Here are the 5 featured plays part of the festival:
Bride
by Lily Bevan
Synopsis: "Sam has married the love of her life. But, her partner's identity may come as a surprise…"
Yellow Bricks
by Rosanne Stewart
Synopsis: "A school girl stands at a bus stop. Catcalled by a passing van, this time – she shouts back. Why haven't things changed since the day they made Dorothy follow those yellow bricks?"
CALL ME MAYBE
by Martha Watson Allpress
Synopsis: "Lottie is killing time in a hospital waiting room. On the other side of the wall someone she loves is dying. And she's really not fussed. CALL ME MAYBE explores moral grey areas and the sheer complexity of human bonds."
In Love with Cancer
by Marylou DiPietro
Synopsis: "A woman's worst fear becomes her reality. Faced with a mastectomy, she questions how society views her breasts and how, actually it's shame that needs to be lopped off. An incredible story about the power of a breast cancer survivor."
We're people too
by Alina Rios 
Synopsis: "A single mother struggling with postpartum depression decides to go out for her first coffee since her baby was born. An honest look at Motherhood."
Comments