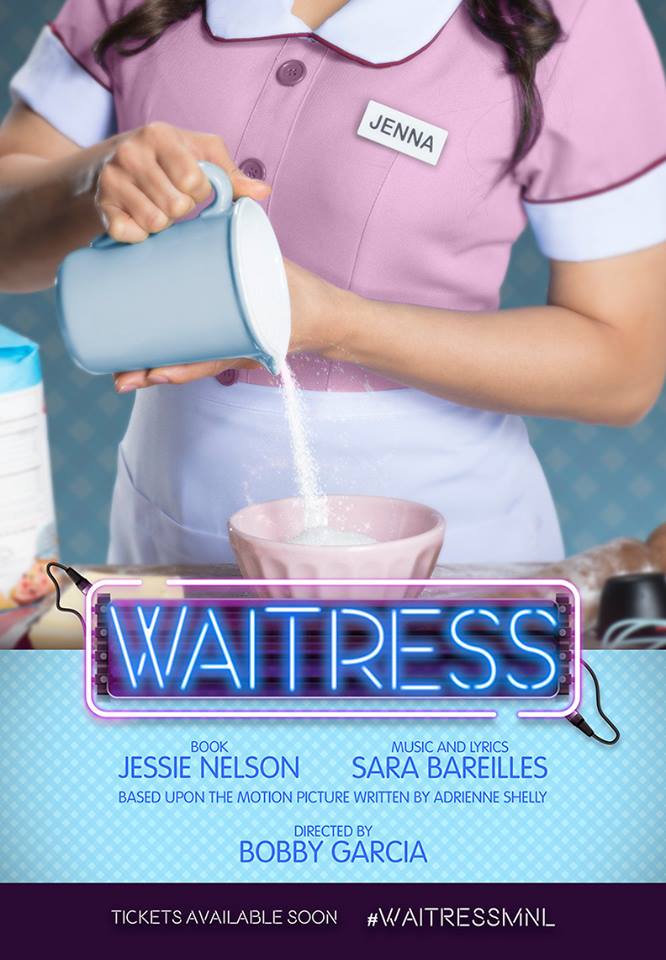 What's Inside? Atlantis Theatrical to Stage 'Waitress'!
After months of anticipation, Atlantis Theatrical Entertainment Group (ATEG) finally revealed today the local debut of the acclaimed and multi-awarded production 'Waitress'.
ATEG Artistic Director Bobby Garcia made the announcement after several teasers appeared on the company's Facebook page:
'Waitress' is the Sara Bareilles-scored musical about disillusioned Jenna Hunterson and how her baking skills and the unexpected relationship she develops with the town doctor change her life. Based on the 2007 movie, and with a book written by Jessie Nelson, the musical has been running on Broadway since 2016. Bareilles and singer-songwriter Jason Mraz currently headline the show, which was nominated for four Tony Awards including Best Musical.
Also inlcuded in ATEG's 2018 season lineup are the previously announced 'Sideshow' and the repeat run of 'Kinky Boots'.
'Side Show' opened on Broadway in 1997, with a revival in 2014. Bill Russell wrote the book and lyrics, while Henry Krieger wrote the music for this show based on the lives of real-life circus performers and conjoined twins Daisy and Violet Hilton. The original production was also nominated for several Tony awards.
ATEG received rave reviews when they staged 'Kinky Boots' earlier this year. The Tony award-winning musical (including Best Musical, Best Original Score for songwriter Cyndi Lauper and Best Actor for star Billy Porter) tells the story of young Charlie Price and the friendship he forms with the fabulous drag queen Lola.
ATEG is also fresh off the spectacular success of their production of 'Matilda'. With this upcoming lineup, it looks like another amazing season is in the cards. Things are opening up!
Comments