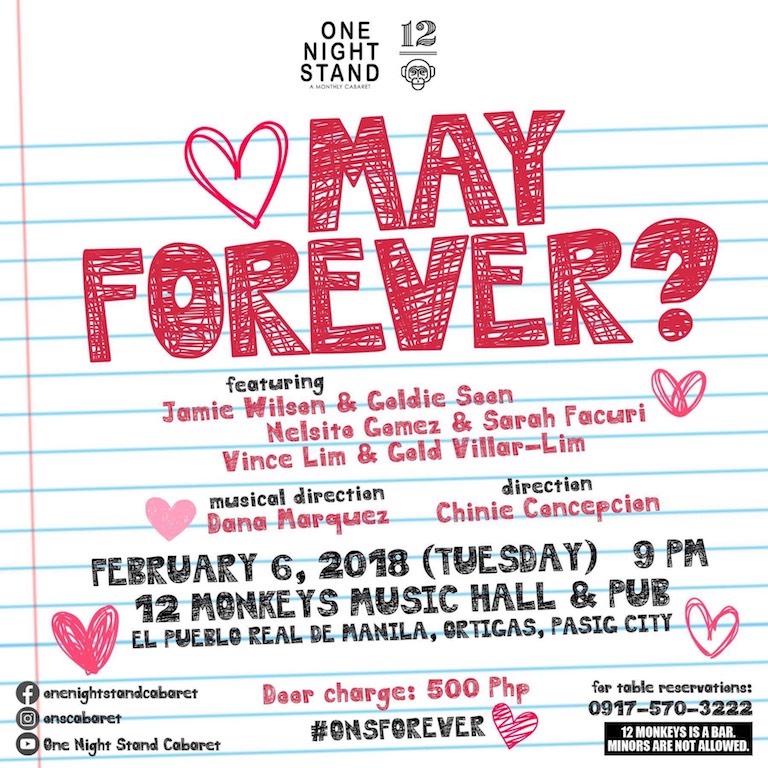 Theater Couples Sing Broadway Love Songs in Upcoming ONS
In this world full of heartache and heartbreak, does forever still exist?
One Night Stand: A Monthly Cabaret's second offering this year is "MAY FOREVER?" featuring three real-life theater couples: Jamie Wilson (Matilda the Musical, Kinky Boots) & Goldie Soon (RD3RD, Beauty and the Beast), Nelsito Gomez (Angry Christ, My Name Is Asher Lev) & Sarah Facuri (American Idiot, Kinky Boots), and Vince Lim (A Game of Trolls, Rak of Aegis) & Gold Villar-Lim (Caredivas, 3 Stars and A Sun).
Hear their beautiful love stories through songs such as I'll Cover You (Rent), You Matter To Me (Waitress), What You Mean To Me (Finding Neverland), Therapy (Tick… Tick… Boom!), Grow Old With You (The Wedding Singer), Summer Nights (Grease), Falling Slowly (Once) and a lot more!
Musical direction by Dana Marquez.
Direction by Chinie Concepcion.
It will be this February 6 (Tuesday), 9pm, at 12 Monkeys Music Hall & Pub, El Pueblo Real de Manila, Ortigas, Pasig City.
Door charge is 500 Php.
Contact 0917-570-3222 for table reservations.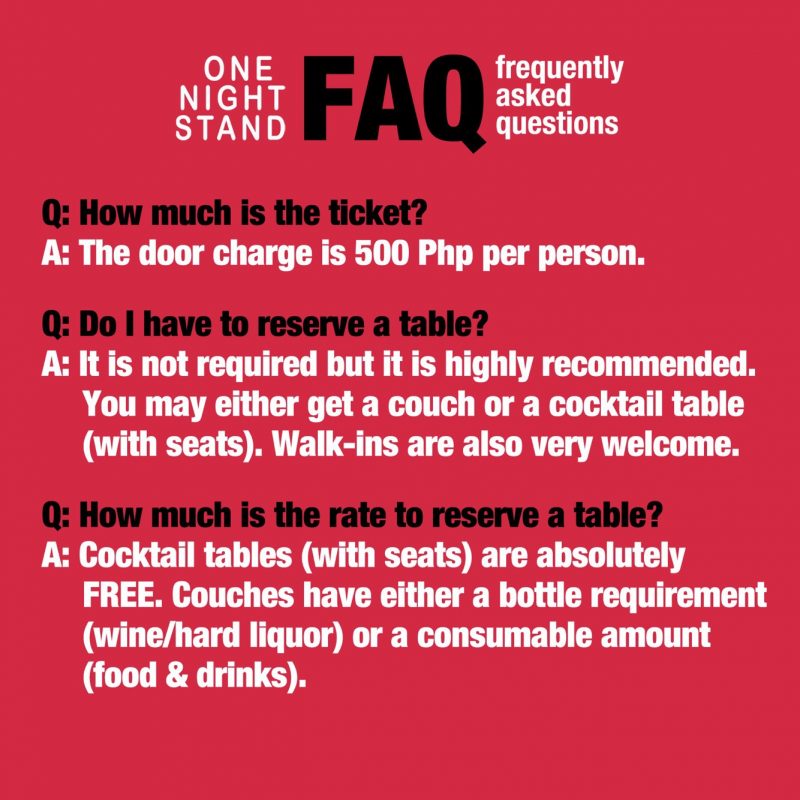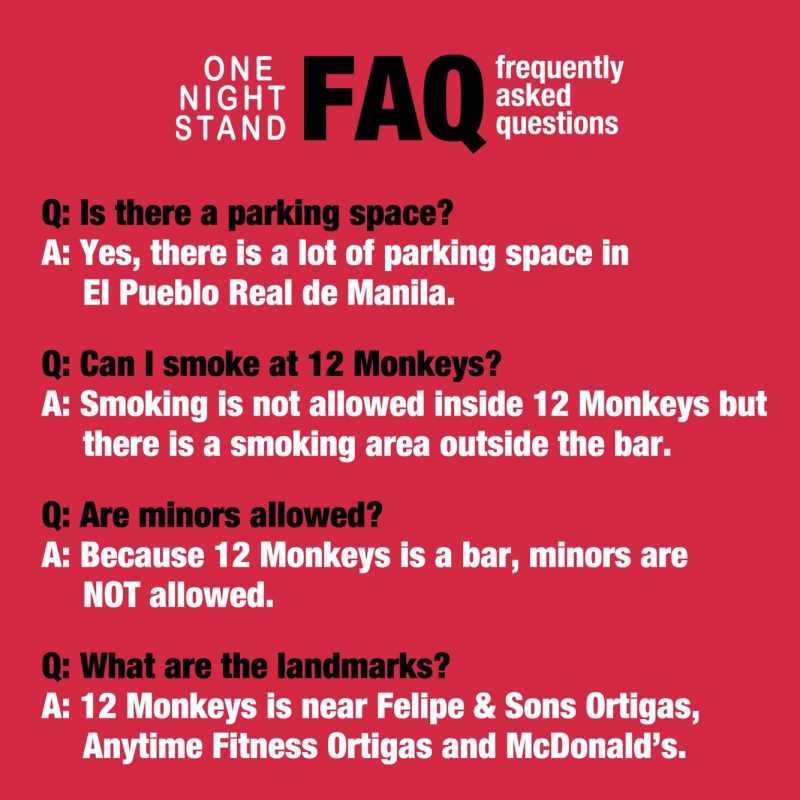 Whether you're single or in a relationship, celebrate the month of love with One Night Stand and you will surely have a great night full of heart and music. See you there!
Comments