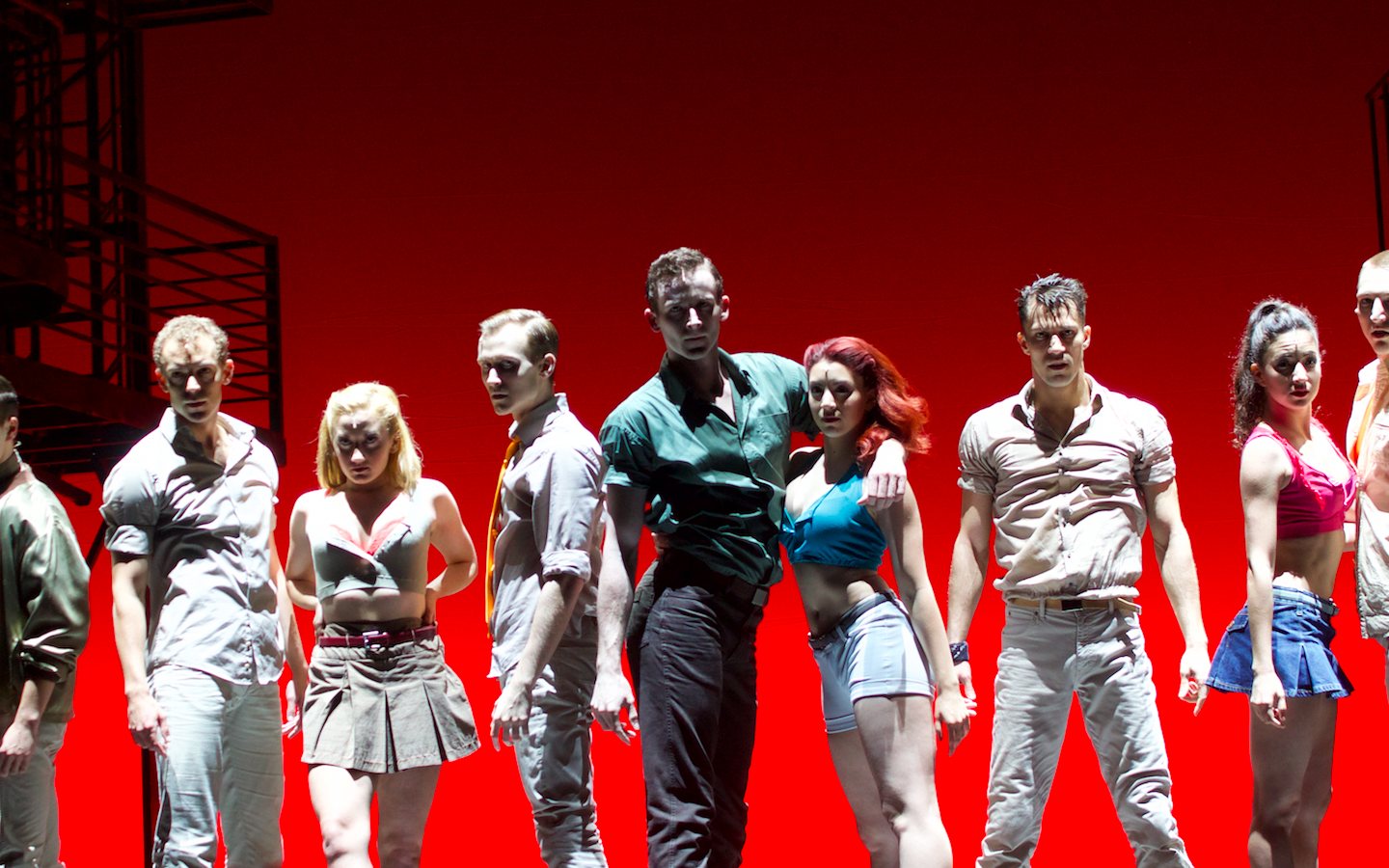 "West Side Story": A Musical of the Times
In 1949, Jeremy Robbins, Leonard Bernstein, and Arthur Laurents, conceptualized what would eventually become West Side Story. They had planned it to be an adaptation of Romeo and Juliet, depicting contemporary slums. As history would have it—six decades after it would open on Broadway—their work still holds the same sociopolitical relevance. The Jets and the Sharks might as well be contemporary still.
Musical of the times
"It's as modern day as it was then." West Side Story's Musical Director, Donald Chan, tells Theater Fans Manila in an interview during the tour's stop in Hong Kong. "What's happening then, is happening now."
Then, it had been Puerto Ricans emigrating to chase that American Dream only to be mistreated by the white immigrants who came before. "Sadly, the message of racism is still very relevant at this point." says Waldemar Quinones-Villanueva, Puerto Rican cast member playing Bernardo, when asked what makes the material relevant even in 2017. Now is much of the same thing: minorities leaving for greener pastures where they are not welcome.
West Side Story is a story of immigration and cultural conflicts. It's almost a uniquely opportune moment for there to be an international tour of this particular musical. "We played Turkey and all these other places, and they're still having these clashes within their own ranks." says Chan.
Audiences from different backgrounds get to see something that emotionally and politically resonates. For cast members, the experience holds more meaning than the obvious joy of performing and traveling the world, "I love the fact that we're bringing this to everybody, to try and remind them that in the end, we're all human." says Lance Hayes who plays Riff. "When I don't have the energy, that's what keeps me going. I know that there are people out there relying on me to tell this story."
Timeless classic with a rich history
Of course, at its heart, West Side Story is still a love story, and is largely why people have flocked to it for decades. With its electrifying, genre-crossing music and choreography—ballet, jazz latin, classics, and more—it stood the test of time.
(READ: WATCH: Inside the "West Side Story" International Tour)
But, even in 1958, it was ahead of its contemporaries. Far from the usual and happy musicals of the 50s, West Side Story was decidedly different. "Nothing was very political, nothing was controversial. If there was a fight, it was offstage. If somebody died, it was offstage, but now you have realistic emotions being depicted." says Chan, recalling when the show lost Best Musical to Music Man. "It was such a contrast from the musicals happening in those times. In those days, the musicals were all very happy endings, nobody got hurt. When this came out, people were so shocked. People went out of the theater thinking, "What the hell happened?"
"It was so dark that a lot of the critics said it will never last, but as you can see, it plays to today's stories. That's why people go back to it." West Side Story's daring quality may have cost it a Tony, but that same quality has led to decades of relevance and global, persisting interest.
This tour has been running since October of last year, has been seen by audiences from Dublin to Oman, stopping by Manila in August, and would continue on to other cities until their final stop in Belgium on January.
BUY TICKETS HERE!
Comments