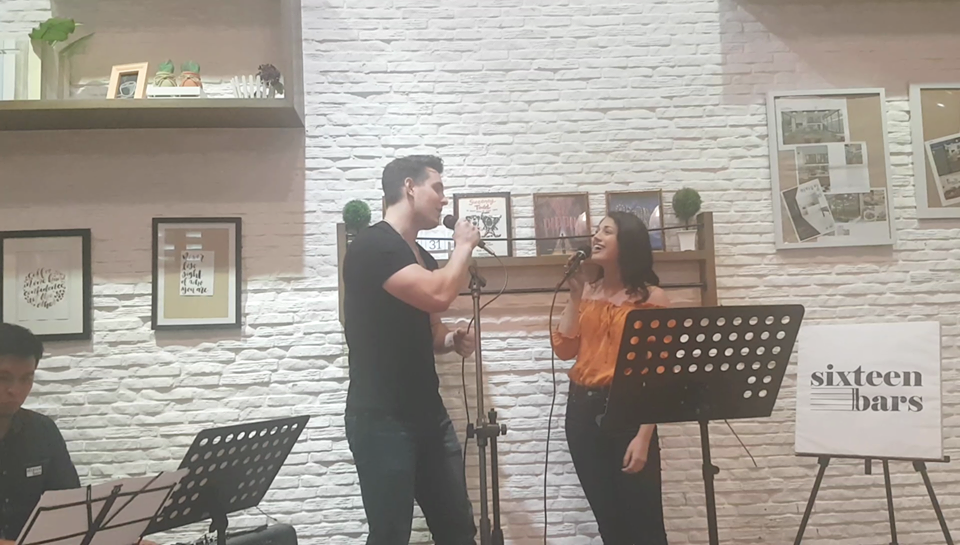 WATCH: West Side Story's Kevin Hack and Jenna Burns in Sixteen Bars' Open Mic!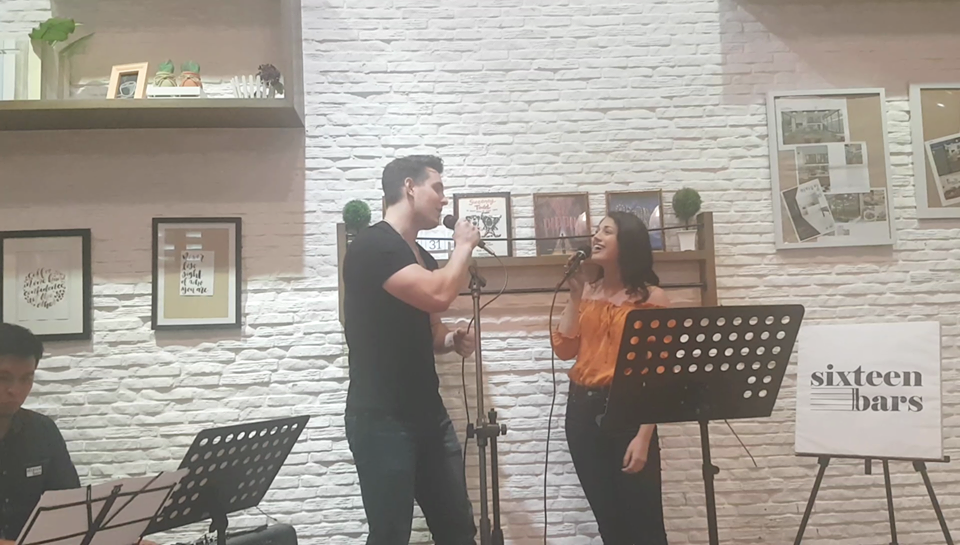 At the recently concluded Broadway Open Mic held last August 5 (Saturday), Kevin Hack and Jenna Burns, the lead actors who will be playing Tony and Maria in the upcoming West Side Story international tour, dropped by for a surprise appearance and helped make what is probably the most memorable open mic night to date!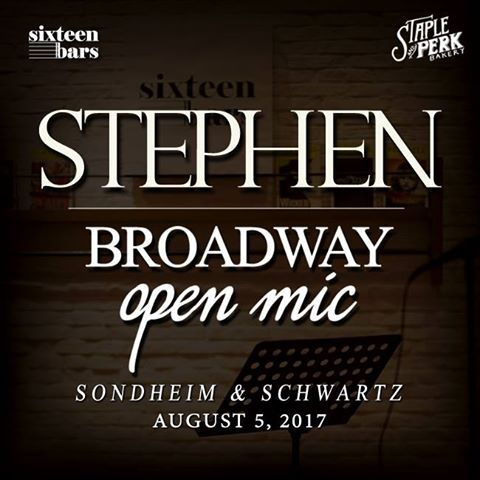 The open mic event held at Staple and Perk Cafe two days ago was already Sixteen Bars' ninth installment in their highly successful Broadway Open Mic series. Organized by Sixteen Bars founders Rianelle Alba, Micky Torres, and Kei Taira, the series has already gained quite a significant following since it started last April 2015. Theater fans, whether they're professional artists, aspiring performers, or people singing in front of an audience for the first time in their lives, gather together and sing their hearts out in front of an incredibly supportive audience who, like them, know Broadway songs like the back of their hand. (The audience automatically sings the ensemble parts to any song without anyone needing to prod them).
Entitled "Stephen", theater lovers performed songs written by the two legendary Stephen's of musical theater– Sondheim and Schwartz, bringing along their own music sheets for pianists Jeruel Orillaza and Sean Tristan Quinones to accompany them live. About 50 people got to perform from 7pm to 12mn after queuing in line and reserving their slots right before the event. (Slots run out fast so it's best to go early.) Hack was 29th in line, and Burns was 31st. They patiently waited for their turn and cheered on all the performers before they got their turn. Hack sang Children of Eden's 'Lost in the Wilderness' and later on joined Burns for a duet of Wicked's 'As Long as You're Mine'. You can watch the full video below.
*We have 8 more tickets to sell for the opening night of West Side Story on August 10! Remaining tickets are on A Reserve P5800 (K27-32) and B Reserve P4500 (R43-44). Tickets are sold at face value with no mark-up. Each ticket holder is also entitled to one of these exclusive West Side Story shirts. Send us a message on our Facebook page in case you're interested.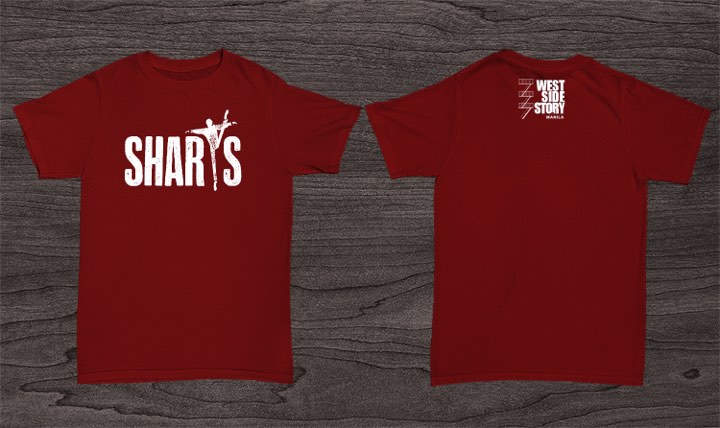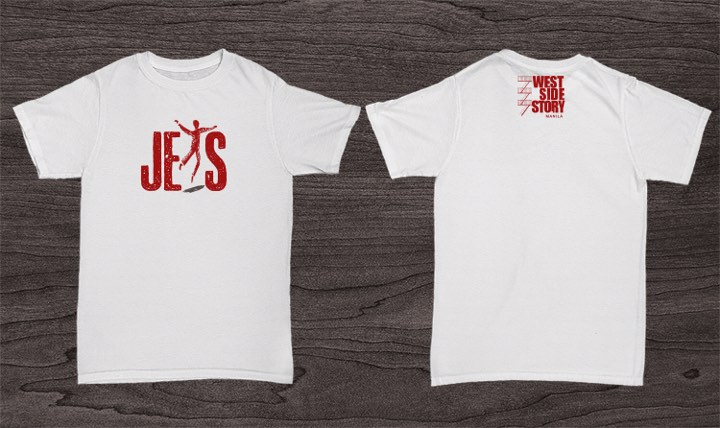 Comments