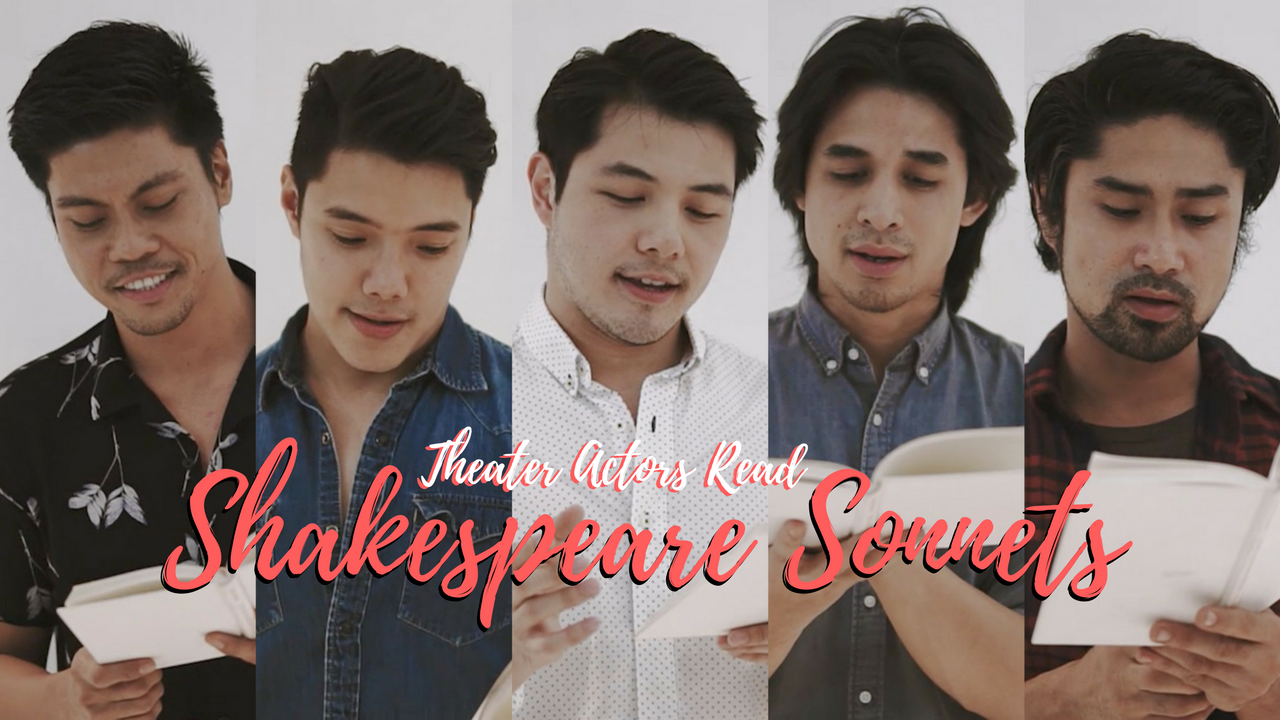 WATCH: Theater actors read sexy Shakespeare sonnets
Are you feeling giddy today, or pretty ready for a drink? Don't worry, we've got a little something for you! This Valentine's Day, we got some of local theater's leading men to read romantic sonnets by the Bard himself!
Watch Jerald Napoles, Joaquin Pedro Valdes, Fred Lo, Jef Flores, and Myke Salomon read you Sonnet 18, Sonnet 116, and Sonnet 130.
Swooning yet? We certainly are! Where can you see these guys next?                            
Joaquin Valdes will be joining Joanna Ampil at tonight's Love Wins Valentine's concert at the BGC Arts Center. He will also be performing at the next One Night Stand Cabaret's "This Is Me" on March 6 at 12 Monkeys Hall & Pub at El Pueblo Ortigas.
Fred Lo will be joining the cast of ADHD Productions' Si Saldang, Si Marvin, at ang Halimaw ng Gabi, a play about extra-judicial killings written by Tyron Casumpang under the direction of Jethro Tenorio. The play will run this weekend, Feb 17-18, at the PARC Foundation.
Jef Flores is currently playing Mr. Joe in The Sandbox Collective's Himala: Isang Musikal at the Power Mac Center Spotlight until March 4.
Myke Salomon will serve as the musical director of Resorts World Manila's upcoming musical, Ang Huling El Bimbo, whose plot and casting have yet to be announced. The production is set to open at RWM's Newport Performing Arts Theater in August. Happy Valentine's Day!
With additional reporting by Frida Tan
Comments