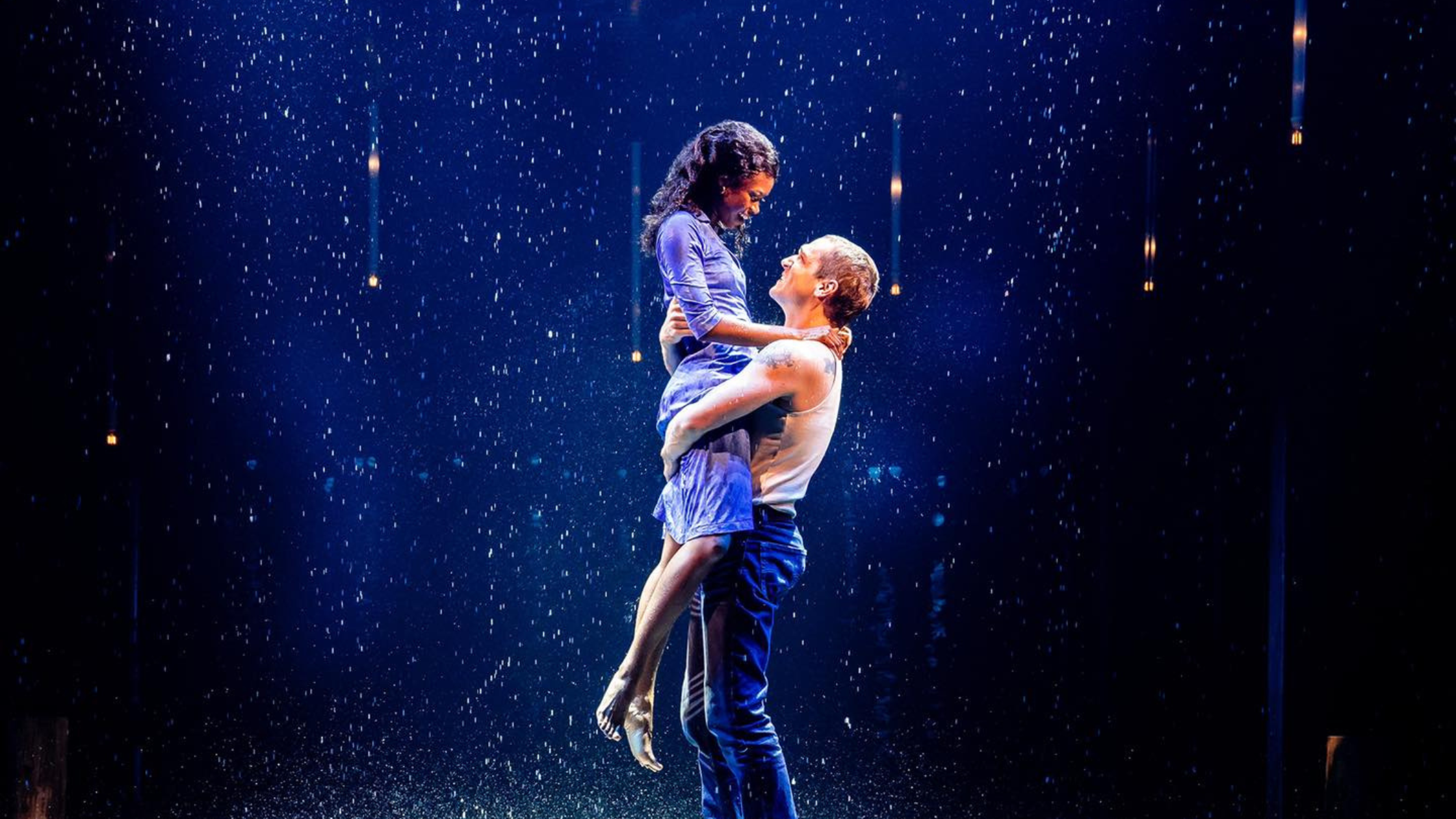 WATCH: 'The Notebook' Musical First Look is Online
A brief clip from the musical adaptation of The Notebook has been released showing highlights from the production currently playing at the Chicago Shakespeare Theater.
As previously reported, The Notebook is based on Nicholas Sparks' best-selling novel which chronicles the love story between Noah Calhoun and Allison Hamilton who met in the summer of 1940 in South Carolina and experienced an unforgettable summer romance. Despite decades of difficulties, their love endured and became an inspiration for other romances. The novel was adapted into a film in 2004 starring Ryan Gosling and Rachel McAdams.
The musical takes place across several decades, from the 1930s to the 1940s and all the way to the 1990s and the scenes will be set in Coastal North Carolina. Three versions of the main couple will be portrayed in the show, and these three couples are shown in the clip.
The Notebook musical features a score by Ingrid Michaelson, a book by playwright Bekah Brunstetter (This Is Us) and choreography by Katie Spelman. Michael Greif (Dear Evan Hansen, Next to Normal, RENT) and Schele Williams (Aida) direct.
The show stars Jordan Tyson as Younger Allie, Joy Woods as Middle Allie, and Maryann Plunkett as Older Allie; John Cardoza as Younger Noah, Ryan Vasquez as Middle Noah, and John Beasley as Older Noah. The company also includes Yassmin Alers (Nurse Joanna), Andréa Burns (Nurse Lori / Mother), Jonathan Butler-Duplessis (Father / Son), Dorcas Leung (Georgie), Omar Lopez-Cepero (Lon), Sophie Madorsky (Sarah), and Liam Oh (Fin / Justin). Understudies include Alex Benoit, Mary Ernster, Jerica Exum, Jerome Harmann-Hardeman, RhonniRose Mantilla, and Carson Stewart.
The Notebook will be presented through October 30, 2022, in The Yard at Chicago Shakespeare.
Check out the clip below:
Comments