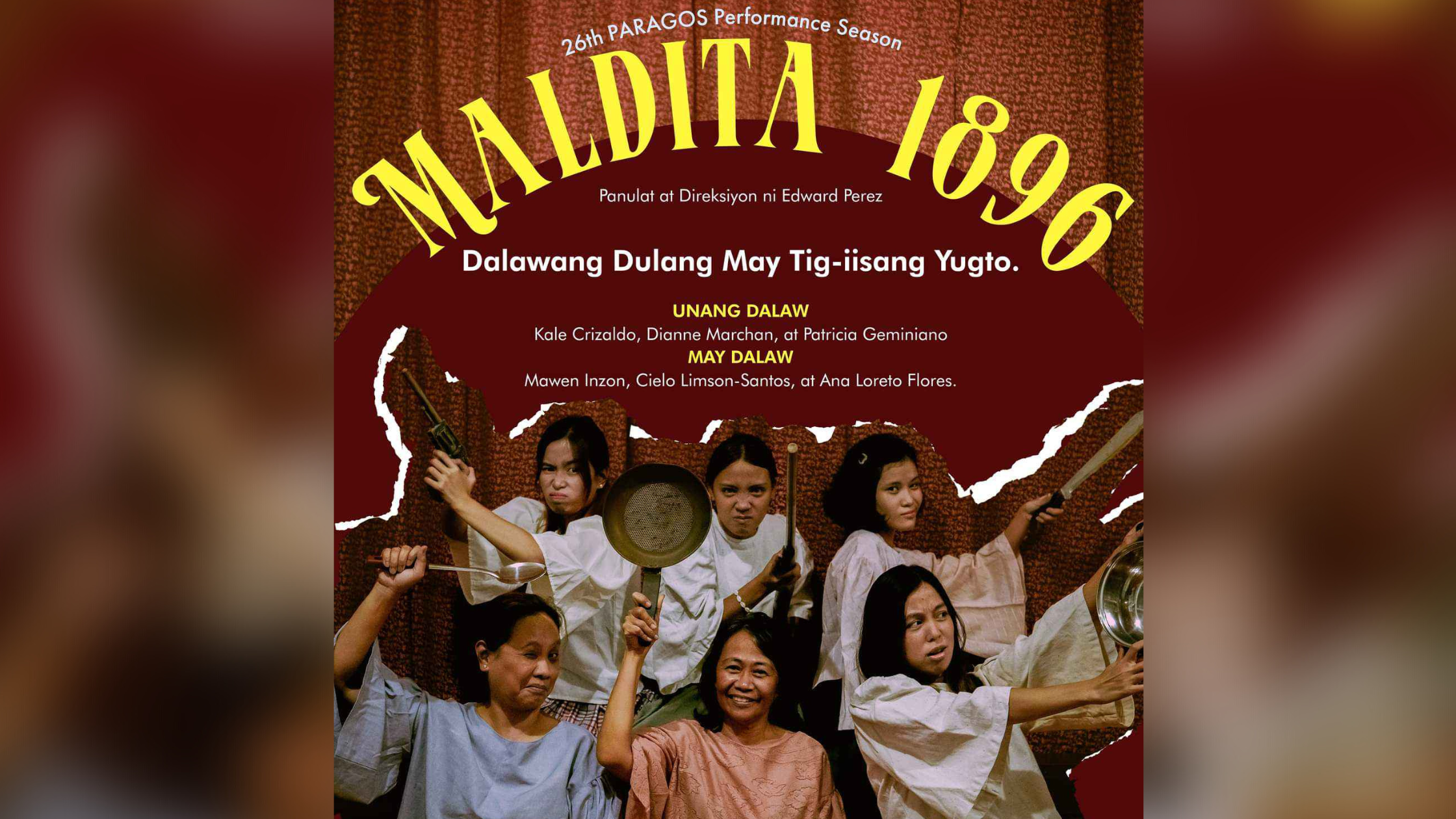 'Maldita 1896' two women-centric plays to be staged
Arts Research and Training Institute in Southern Tagalog, Incorporated (ARTIST, Inc.) will be staging Maldita 1896, their first major production after more than two years of hiatus due to the pandemic. This show is part of the organization's 26th PARAGOS Performance Season. 
Maldita 1896 features two women-centric plays set during the 1896 Philippine Revolution, Unang Dalaw and May Dalaw. Both were written and directed by Palanca award winner Edward Perez. The title of the show refers to how women who went against the status quo were labeled as "maldita" during the Spanish Occupation.
Unang Dalaw is a Palanca-award winning play and it follows three sisters aged 12, 13 and 14 who dream of romantic connections with 'katipuneros'. The play also explores the challenges that young women had to face during the revolution against the Spaniards. 
May Dalaw focuses on the contributions of adult women to the revolution, such as taking care of secret documents, preparing food, and fighting on the front.
Maldita 1896 will feature a cast of ARTIST, Inc. home-grown talents such as Cielo Limson-Santos, Mawen Inzon, Ana Loreto Flores, Patricia Geminiano, Kale Crizaldo and Dianne Marchan.
ARTIST, Inc. is one of the Regional Arts Centers for Luzon of the Cultural Center of the Philippines (CCP)'s Kalinga sa Sining and is a recipient of this year's CCP Hiyas Excellent Award in Luzon.
Maldita 1896 will run on October 21, 22, and 24, 2022 at The ARTIST Center (TAC) in Los Baños, Laguna. For ticket inquiries and other details, go to ARTIST, Inc.'s official Facebook page.
Comments