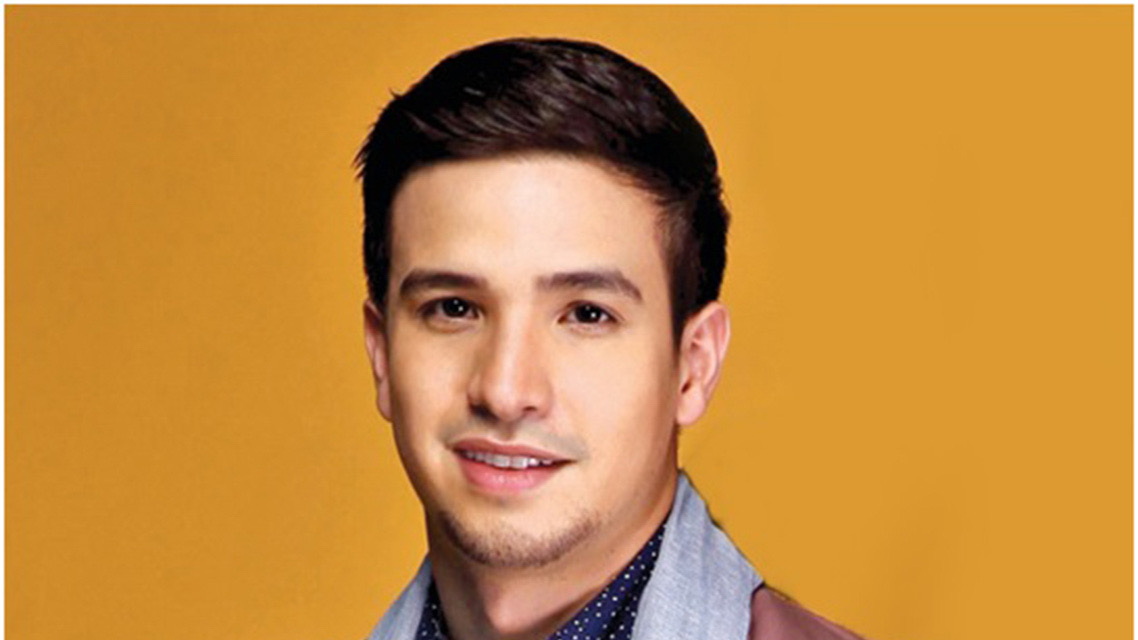 Markki Stroem to Stage Solo 'Triple Threats' Concert this Friday
Musical theater artist Markki Stroem has been back in full force since the theaters have started to reopen. He played Christian in Mula sa Buwan's most recent run, which will be returning to the Samsung Performing Arts Theater in December, and is now headlining CCP's first Triple Threats Concert since the series' last run in 2018.
Stroem has had 10 roles in 9 musical theater shows and 1 straight play since he started his theater career in 2011 – Henry in Next To Normal (Atlantis, 2011), Shane Gray in Camp Rock (Repertory, 2012), Tommy Ross in Carrie: The Musical (Atlantis, 2013), Leading Man in Kung Paano Ako Naging Leading Lady (Dalanghita Production, 2015), Tommy de Vito in Jersey Boys (Atlantis, 2016), Gabby in Awitin Mo at Isasayaw ko (Ballet Philippines, 2016), Claude Hooper Bukowski in Hair (Repertory, 2017), Terry Connor in Side Show (Atlantis, 2018), Joe Pitt in Angels in America (Atlantis, 2019), and Christian in Mula sa Buwan (Barefoot Theatre Collaborative, 2022).

When asked how it feels to return with such a busy theater schedule right off the bat, he says, "It's still surreal especially because I'm just so proud of Mula sa Buwan for what it created and how it was able to bring all the theater fans back together again."
"And the first time actually, out of the 10 productions I've done, to see an entire closing weekend puno, 1500 seats! It was just so fantastic to see that, as live performers, we've come back full force with Joseph the Dreamer, with this, with Anak Datu… it's just so great to see everyone coming back and supporting."
Stroem shares that they were supposed to do the concert series back in 2020, but because of the pandemic lockdowns, he's had more time to prepare and to think about what concept he wanted. He only found out during the last week of Mula sa Buwan rehearsals that the show would be pushing through this October.

"It's my first foray into direction. I've produced before, music videos for Christian Bautista, Rachelle Ann Go, and the like. I had a music production company, but I have never gone into actual direction."
When asked about his repertoire, he says that he will be having 3 acts, featuring 3 different types of live performances that will encapsulate his 12 years in the industry. "It's the evolution of Markki, from gig Markki, to theater Markki, to a third version which we will show you on Friday." 
"Parang thesis itong concert na ito kasi it's just putting everything you've learned together in one show and trying to be a cumulation of everything we've gathered, all the knowledge from directors, co-actors, other singers, other dancers, things that we've learned along the years and creating our 10,000 word-essay, but as a performance."
"Act 1 is basically in terms of my performance, in terms of my band, arrangements, my compositions, that's all my arrangements. And then Act 2, arranged by Vince DeJesus, is going to be my 10 musical productions, 1 song from each, but done in a different context." 
Stroem also recently played two very different individuals, both from the LGBTQIA++ community, in two series– Mark Anthony Handang in the Boys' Love show Love at the End of the World, and Bianca Duran, a non-binary drag queen, as well as Bingo Duran, the male counterpart of her drag persona, in the show My Delivery Gurl. His third act will be featuring his experiences on these shows.
"I have a few guests with me– my leading ladies [Cara Barredo, Kayla Rivera, and Alys Serdenia] I wanted to bring in, and my leading drag queen." 
"[The concert] is called Leading, not leading man, or leading woman. It's called Leading, and I'll just leave you guys with that to think about and it's something to watch for because as we know, the drag queen is very famous these days."
Markki Stroem's Leading concert will be staged at the CCP Black Box Theater on October 14, 7:30pm. Also part of this year's Triple Threat Series is Arman Ferrer, whose concert will be held on November 18, and Poppert Bernadas, whose concert will be held on December 21.

The Triple Threats concert series started in 2013 with the title Triple Threats: Leading Men and Women in Philippine Musical Theater, which featured solo concerts by Nonie Buencamino, Audie Gemora, and Menchu Lauchengco-Yulo. It was followed in 2014 with the same theme, featuring Sheila Francisco, Michael Williams, and Bituin Escalante. In 2015, the title was changed to Triple Threats: Composers, which was headlined by Jesse Lucas, Vincent de Jesus, and Rony Fortich.
It was succeeded by Triple Threats: The Ensemble in 2016, which featured 8 of the country's fresh-faced triple threats from the English musical theater scene– Nacho Tambunting, Kyla Rivera, George Schulze, Maronne Cruz, Steven Hotchkiss, Abi Sulit, Vince Lim, and Chinie Concepcion. Special guests included Carla Guevara Laforteza, Shiela Valderrama-Martinez, Jay Valencia Glorioso, Sweet Plantado Tiongson, Lani Mabilangan Ligot, Lorenz Martinez, Joaquin Pedro Valdes, and Audie Gemora.
In 2018, the series featured musical theater couples– Juliene Mendoza and Stella Cañete Mendoza, Robert Seña and Isay Alvarez Seña, and Franco Laurel and Ayen Munji-Laurel.

You can watch the three tenors Markki Stroem, Arman Ferrer, and Poppert Bernadas perform a song from their upcoming concerts below.
Comments