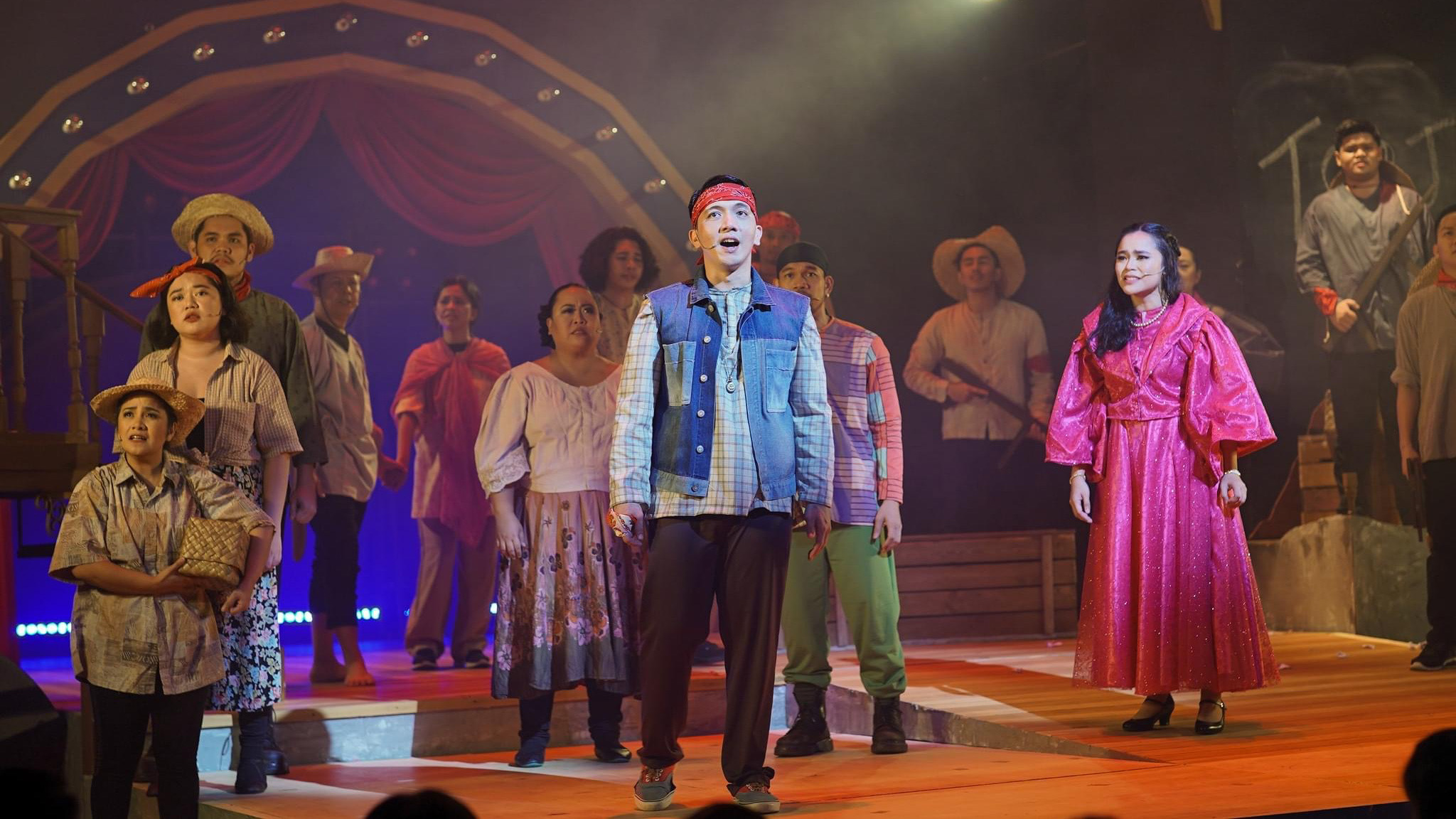 WATCH: Scenes from PETA's 'Walang Aray'
After several online streaming productions over the span of almost 3 years, PETA is finally returning to the live stage with Rody Vera's new musical comedy Walang Aray, based on Severino Reyes' zarzuela, Walang Sugat.

The original musical was workshopped as part of the company's lab performance in 2018 and 2019 and was slated to officially run in 2020, but plans could not push through because of the pandemic.

Now that the company is finally ready to welcome back live audiences, one of the biggest things that they were thinking about was what to open their season with and how to go about it. After some internal deliberation of whether or not to tackle themes like the pandemic or the elections, they ultimately went in a different direction: toward joy.
"We have a play that's been under our noses and waiting in the wings. After everything we've been through with the pandemic, elections, and everything else in between, let's give ourselves some joy. Let's give ourselves some levity, some space." says PETA's Artistic Director Maribel Legarda. "I hope that Walang Aray is the band-aid that allows us to heal our wounds, from personal to political to whatever, so that we can soldier on and move forward because there's really nowhere else to go but to move forward."
Walang Aray was originally set to be a film adaptation of Walang Sugat, which Jun Reyes, the creative heir and great-grandson of Severino Reyes, commissioned Rody Vera to do in 2007. When that project did not pan out, Walang Aray was shelved for more than 10 years before Vera decided to present it as a stage musical to PETA in 2018. 
Originally intended to be a jukebox musical featuring songs from Eraserheads, APO Hiking Society, and others, Legarda suggested that they instead use original music as she knew how expensive intellectual property rights can be. Vera was initially hesitant saying, "Choosing which OPM song to sing was integrally part of the whole style and tone of the screenplay. But when Vince Lim churned out his first few songs, I was convinced."

Another noteworthy aspect about this staging is the casting of Star Magic's KD Estrada and Alex Ilacad, who alternate with theater artists Gio Gahol and Marynor Madamesila as the leads Tenyong and Julia. Legarda says that the idea of collaborating with film and television actors is something that the late National Artist and former PETA Executive Director and member, Lino Brocka, started in the company years ago. 
"He believed that it would be a mutually beneficial relationship when actors of TV and film come and learn the craft of acting further in a different set-up. At the same time, they will lend their celebrity to help sell tickets and bring in people and new people because I think the theater, as all arts, has to keep on growing and it has to keep on reaching out and trying to develop. It's not just us making theater, but it's also our audiences being with us and growing with us."

Legarda further adds, "I think it's very meaningful because after the pandemic, if there's anything we learned, was that you can't survive on your own now. There needs to be collaboration and community in all forms, whether that's in the arts or in other ways."

The cast also includes PETA artists Jarred Jaicten, Kiki Baento, Carlon Matobato, Gie Onida, Norbs Portales, Neomi Gonzales, John Moran, Tom Bienvenida, Donn Boco, Gerard Dy, Yeyin Dela Cruz, Ada Tayao, and Ayla Garcia, with Gardo Exconde and Csai Habla as the swings.

Ian Segarra, who directed the lab performances in 2018 and 2019, returns to direct the show. Also in the creative team are Vince Lim (composer, musical director, sound designer, additional lyrics), Happy Constantino (sound designer), Gio Gahol (choreographer), Julio Garcia (production designer) and Ayla Garcia (voice coach). They are joined by guest artists, David Esguerra (lighting designer), and JayLo Cunanan (costume designer).
The show will run from February 17 to May 14, 2023 at the PETA Theater Center. You can watch a few scenes from the special media preview below.

You can also watch the curtain call performance featuring Gio Gahol, Marynor Madamesila, KD Estrada, Alexa Ilacad, and the cast of
Walang Aray
below.
You can also find ticketing information below.
Comments