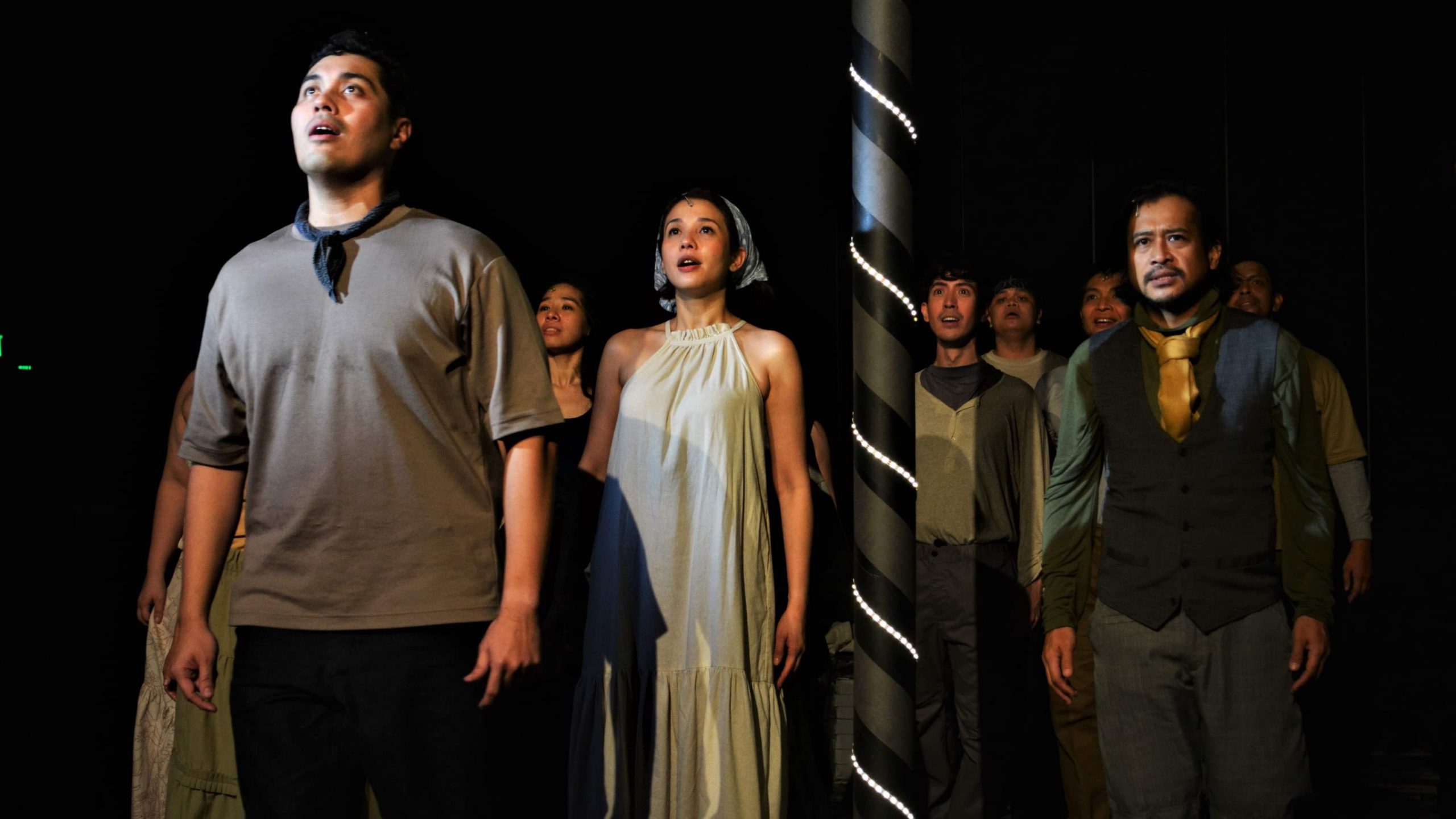 REP's 'Carousel' Extends for One More Show
Repertory Philippines has just announced that its production of Rodgers and Hammerstein's Carousel will be extending for one more show on December 18, 8pm. The show was initially supposed to close at 3pm on the same day.
REP's Carousel, which opened at the CCP Black Box Theater last November 26, is a reimagined, post-modern take on the 1945 Broadway classic, starring Gian Magdangal as Billy Bigelow and Karylle Tatlonghari as Julie Jordan. It is a stripped down version with a 2-piano arrangement (it is traditionally accompanied by a 24-30 piece orchestra) and a cast of 14 (down from an initial cast of 30).
Carousel follows the story of Billy Bigelow, a swaggering and carefree carnival barker, who falls in love with and marries Julie Jordan, a sweet yet naïve millworker. After learning Julie is pregnant, a desperate Billy is forced to participate in a robbery that ends in a tragedy. He is then given a second chance to make things right.
Gian Magdangal and Karylle Tatlonghari are joined by Mikkie Bradshaw-Volante (Carrie Pipperidge), Lorenz Martinez (Mr. Enoch Snow), Mia Bolaños (Nettie), Noel Rayos (Jigger Craigin), Roxy Aldiosa (Mrs. Mullin), Red Nuestro (Bascombe), Gia Gequinto (Louise), Julio Laforteza (dancer), and Cara Barredo, Steven Hotchkiss, Paula Paguio, and Roby Malubay as members of the ensemble. Czar Decena is cast as the male swing.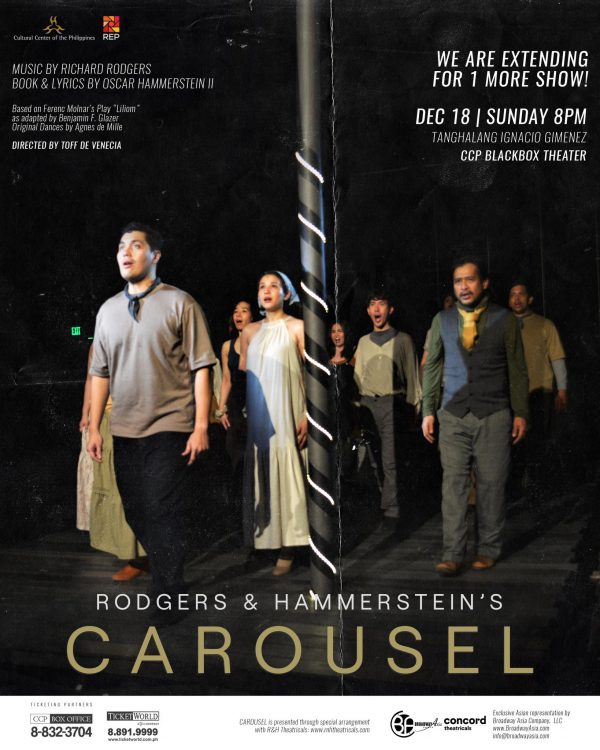 The show is directed by Toff De Venecia. Also in the artistic and production teams are Kyla Rivera-Soong (Assistant Director and female swing), Stephen Viñas (choreographer), Charles Yee (set designer), Jodinand Aguillon (costume designer), Barbie Tantiongco (lighting designer), Glendfford Malimban (sound designer), Goldie Soon (production manager), Maxine Ramos (stage manager), Patricia Gregorio (assistant stage manager), and Jamie Wilson (technical and safety director).
You can buy tickets to the additional show from Ticketworld.
Comments