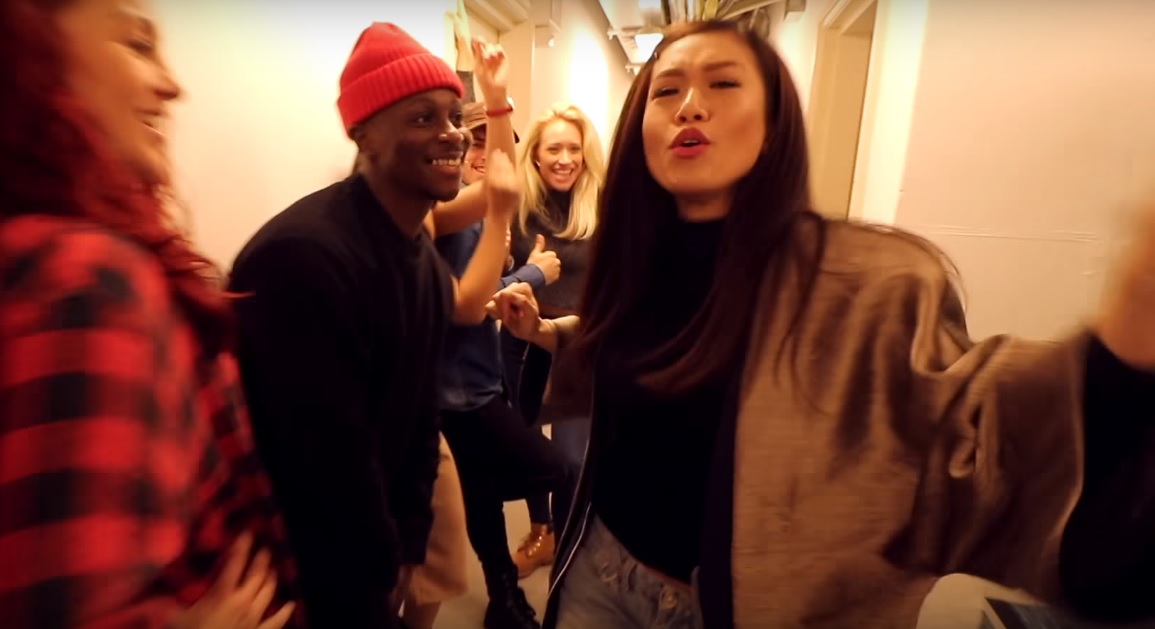 WATCH: Rachelle Ann Go, Christine Allado Sing with Lin-Manuel Miranda and London Cast of Hamilton
Multiple Tony Winner Lin-Manuel Miranda joined the London cast of 'Hamilton' in the first West End edition of the digital lottery known as #Ham4Ham.
The ticket lottery is a chance for fans to win tickets to the perennially sold out show, though the resulting collaborations also serve as a great consolation prize for everyone else, with previous incarnations on Broadway that feature Lea Salonga and the cast of Miranda's other hit musical 'In the Heights'.
The newest #Ham4Ham video celebrates the official opening of the musical in London today. It follows show creator Miranda and the West End company backstage as they sing various UK hits from such artists as the Rolling Stones and Oasis, cleverly mashed up with songs from 'Hamilton'. Rachelle Ann Go (who plays Eliza) sings 'Helpless' and segues to the Spice Girls hit 'Wannabe' before Christine Allado (who plays Maria/Peggy) duets with Miranda in a mash-up of Adele's 'Hello' and 'Say No To This' from the musical.
This comes in hours before the show officially opens at the Victoria Palace Theater.
Watch the amazing video below!
Comments