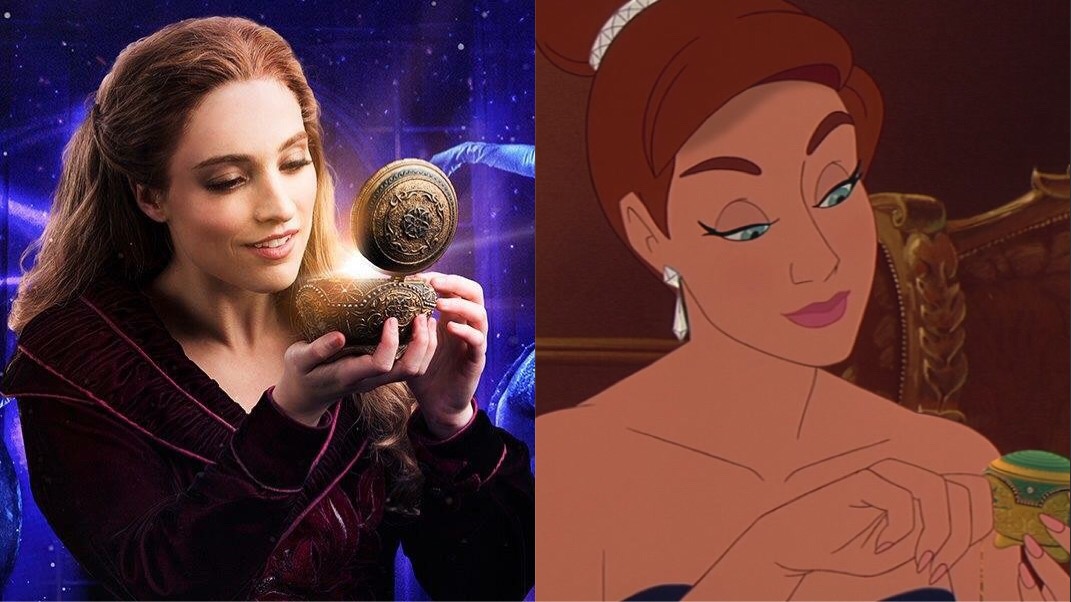 WATCH: Official 'Journey to the Past' Duet with Anastasia's Christy Altomare and Liz Callaway
Christy Altomare, Broadway's original and current Anya, sings a duet of Anastasia's iconic song 'Journey to the Past' with Liz Callaway in the official music video released by the Broadway company just a few hours ago. Callaway is Anya's original singing voice (with Meg Ryan as the character's speaking voice) in the 1997 animated feature film Anastasia. Anastasia composer Stephen Flaherty accompanies them on the piano.
The new arrangement is now available on Spotify, Applemusic, iTunes, and Amazon.com.
The pair gave a sneak peek of the duet at the Broadway musical's curtain call last September 7.
The musical officially opened on Broadway at the Broadhurst Theatre last April 24, 2017. Besides Altomare, the musical currently stars Zach Adkins as Dmitry, John Bolton as Vlad, Max Von Essen as Gleb, Vicky Lewis as Countess Lily, and Judy Kaye as Dowager Empress. The show is directed by Darko Tresnjak, with a book by Terrence McNally, and music and lyrics by Stephen Flaherty and Lynn Ahrens.
'Anastasia the Musical' follows the journey of a brave young woman named Anya as she sets out to discover the mystery of her past. Together with a cunning conman and a an ex-aristocrat, she embarks on an adventure to help her find home, love, and family.
You can watch the official music video below!
Comments