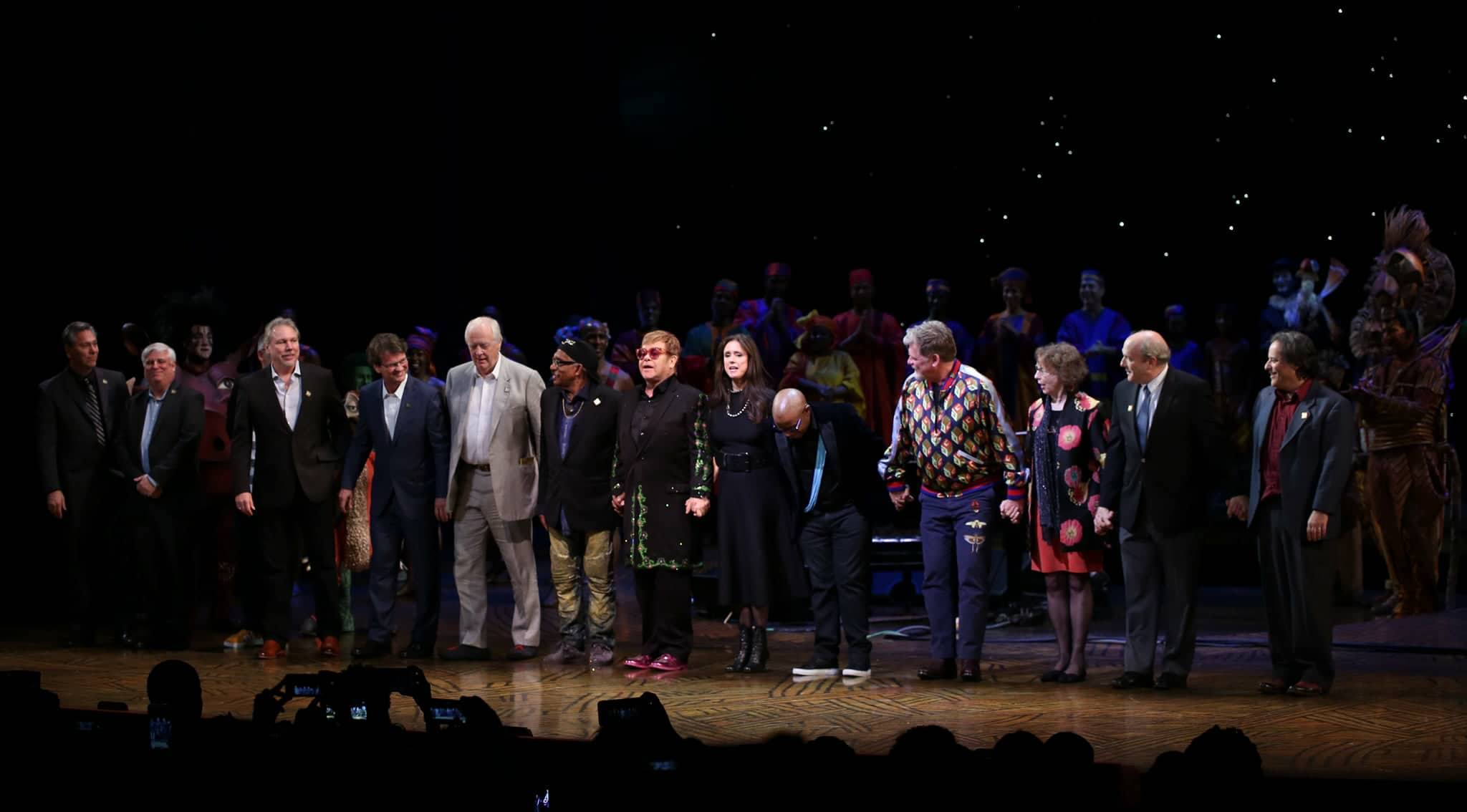 WATCH: The Lion King Celebrates 20th Anniversary on Broadway
Elton John surprised the audiences in New York tonight at the performance celebrating The Lion King's 20 years on Broadway.  Creative team members Julie Taymor, Tim Rice, Garth Fagan, Lebo M., Mark Mancina, Roger Allers, and Irene Mecchi joined hundreds of alumni and others for a special performance of the show.  The evening of celebration culminated in a surprise performance by The Lion King's Tony-nominated composer Elton John, who was revealed to the exhilarated audience for a special performance of his hit song, "Circle of Life,"  joined by the entire company of The Lion King.
You can watch a video of the performance below.
After 20 landmark years on Broadway, THE LION KING continues ascendant as one of the most popular stage musicals in the world.  Since its premiere on November 13, 1997, 24 global productions have been seen by more than 90 million people.  Produced by Disney Theatrical Productions (under the direction of Thomas Schumacher), THE LION KING is the only show in history to generate six productions worldwide running 15 or more years.  Performed in eight different languages (Japanese, German, Korean, French, Dutch, Spanish, Mandarin and Portuguese), productions of THE LION KING can currently be seen on Broadway, London's West End, Hamburg, Tokyo and Sapporo, Madrid, Mexico City, Scheveningen, Holland, and on tour across North America, for a total of nine productions running concurrently across the globe.  Having played over 100 cities in 19 countries on every continent except Antarctica, THE LION KING's worldwide gross exceeds that of any film, Broadway show or other entertainment title in box office history.
The international tour of The Lion King opens in Manila this March 18, 2018.
You can buy tickets HERE.
Comments