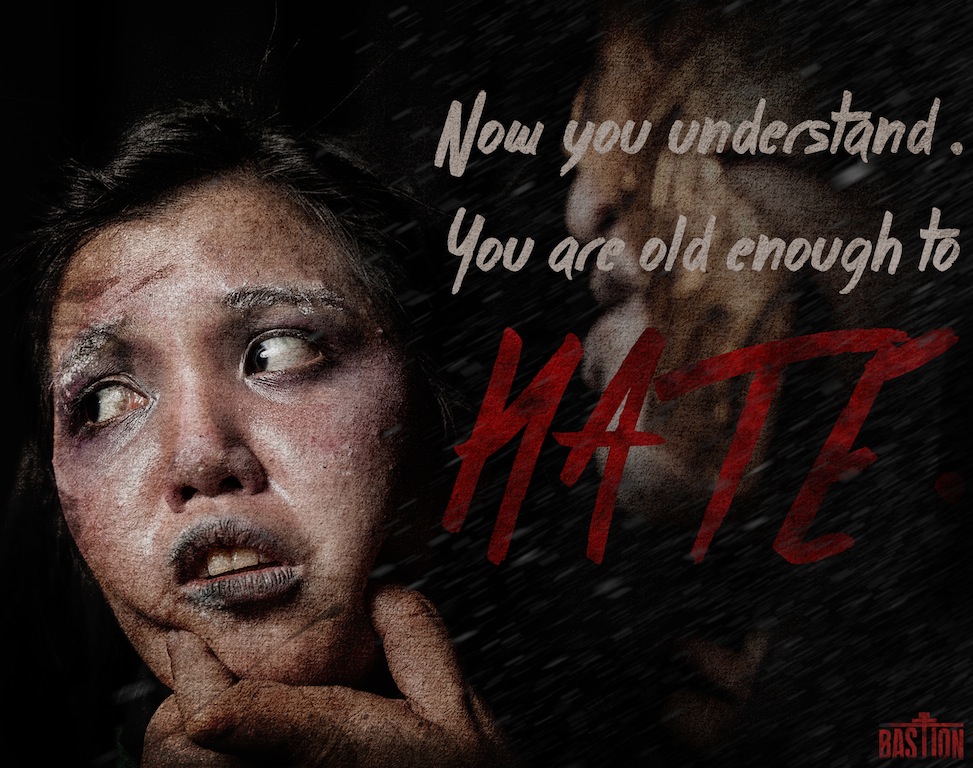 Ikarus Theater Stages 'Bastion' for its Fourth Season Ender
A Marikina-based performance company that prides itself in producing new and untested material and mounting innovative takes on classic texts, The Ikarus Theater Collective is concluding its fourth season with "Bastion."
From the mind that gave us Pieta, God of the Machine, and End of the Gallows, Jay Crisostomo IV pens a world wherein desperation reigns as king.
The world has fallen into the grip of the Forever Winter, a perennial pestilence that has killed humanity's food sources. Men must do the unthinkable to survive. Watch as Bastion's citizens try to be good, when being good is simply impossible.
In Bastion, there is a forever winter where nothing grows from the land.
In Bastion, the right can be wrong and the wrong can be right.
In Bastion, people are prepared to do the unthinkable in order to survive.
Join us in Bastion!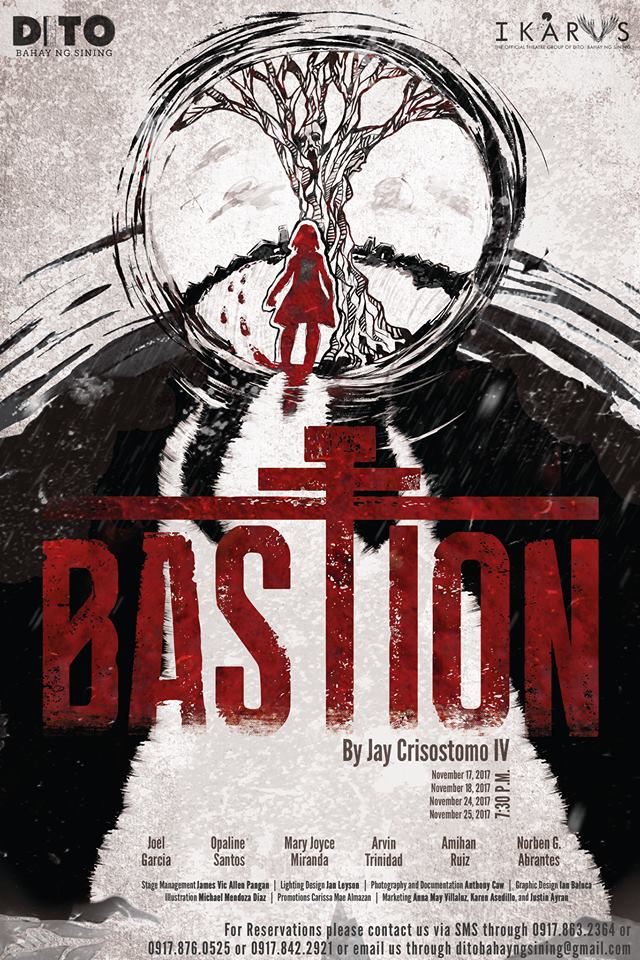 "Bastion" will be directed by Jay Crisostomo IV company director of Ikarus Theater Collaborative and the owner of DITO: Bahay ng Sining in J. Molina St., Concepcion Uno, Marikina City.
The company has staged original plays such as "Pieta, God of the Machine," and "End of the Gallows", as well as refreshing stagings of "Prinsipito: Yugyugan at Kantahan sa Saliw ng Kalawakan,"  "Hamlet,", and "It's April, What Are We Doing Here?"
For its fourth season, Ikarus Theater Company staged a successful run of Jean Paul Sarte's No Exit, and a Filipino restaging of William Beckett's classic play, "Waiting for Godot" as "Paghihintay kay Godot."
Show Details
November 17, 2017 | 7.30 PM | FRI
November 18, 2017 | 7.30 PM | SAT
November 24, 2017 | 7.30 PM | FRI
November 25, 2017 | 7.30 PM | SAT
November 26, 2017 | 6.00 PM | SUN
For Reservations: 0917.863.2364 or 0917.876.0525 or ditobahayngsining@gmail.com
Cast
Joel Garcia as Mayor
Opaline Santos as Nun
Mary Joyce Miranda as Lilith
Arvin Trinidad as Stranger
Amihan Tañedo Ruiz as Petra
Norben Abrantes as Maximus
Production Team
Stage Management by James Vic Allen Pangan
Lighting Design by Jan Leyson
Photography and Documentation by Anthony Caw
Graphic Design by Ian Baluca
Illustration by Michael Mendoza Diaz
Promotions by Carissa Mae Almazan
Marketing by Anna May Villaluz, Karen Asedillo, and Justin Ayran
Comments