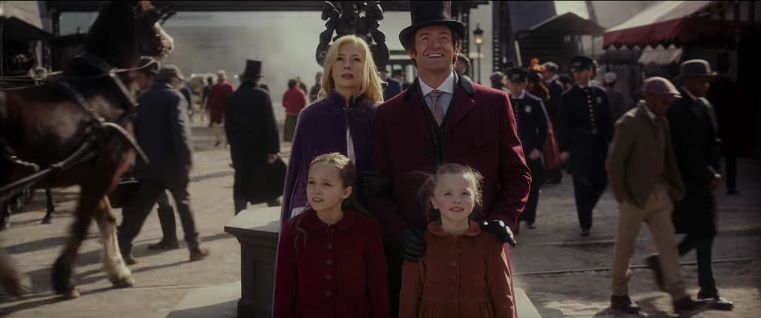 WATCH: Hugh Jackman, Zac Efron, Zendaya, and more in 'The Greatest Showman' Trailer
Pasek & Paul are at it again
After forging a friendship as undergrads in the University of Michigan, Benj Pasek and Justin Paul went on to create crowd-favorite, hard-hitting musicals and songs. After winning an Oscar for the box-office hit La La Land and winning a Tony for Dear Evan Hansen, Pasek and Paul are at it again for a circus musical film set to be released on Christmas this year.
The Greatest Showman is a biographical musical drama about businessman and showman Phineas Taylor "P.T" Barnum. The songs will be written by Pasek and Paul, and according to IMDB, there are already two soundtrack credits for the film, "Come Alive," and "This Is Me."
It might take time for audiences to get their hands on the full soundtrack, but for now, we have snippets of Broadway actress and singer Keala Settle belting some lines of the film's songs in the numerous 5-seconder teaser trailers.
"A fantastical rags-to-riches tale"
The Greatest Showman cast will be led by Hugh Jackman as P.T. Barnum. In the March 30 CinemaCon according to Variety.com, Jackman describes the movie as "a fantastical rags-to-riches" tale "about taking risks." Jackman sold The Greatest Showman to CinemaCon audiences and said that "creativity and what is unique about each and every one of us" is what it celebrates. "That is what is going to propel this business," said Jackman.
The Greatest Showman tells the 19th century story of P.T. Barnum's Barnum and Baily Circus, as well as Barnum's entrepreneurship and the people surrounding his business, which ushered in a new age for entertainment and showmanship.
Well-loved Hollywood actors give life to P.T. Barnum's story
In casting news, Hugh Jackman who is best known as Wolverine and Les Miserables' Jean Valjean will play the role of P.T. Barnum, and High School Musical and Hairspray's beau Zac Efron will play Phillip Carlyle. Singer-actress and Disney star Zendaya will trapeze her way through as Anne Wheeler, joined by film-TV-stage-actress Michelle Williams as Barnum's wife, Charity Hallett. Swedish actress Rebecca Ferguson from Mission: Impossible – Rogue Nation and Tony Award-winner Broadway star Keala Settle will play the "Swedish Nightingale" Jenny Lind and Lettie Lutz, respectively.
The rest of The Greatest Showman cast is joined by Paul Sparks, Diahann Carroll, Yahya Abdul-Mateen, Natasha Liu Bordizzo, Fredric Lehne, Jamie Jackson, Will Swenson, Skylar Dunn, Ellis Rubin, Austyn Johnson, and Cameron Seely.
The official trailer of The Greatest Showman dropped online tonight at 10 PM as seen on Broadway.com. Watch the trailer below, and make sure to catch it in cinemas this Christmas 2017!
Comments