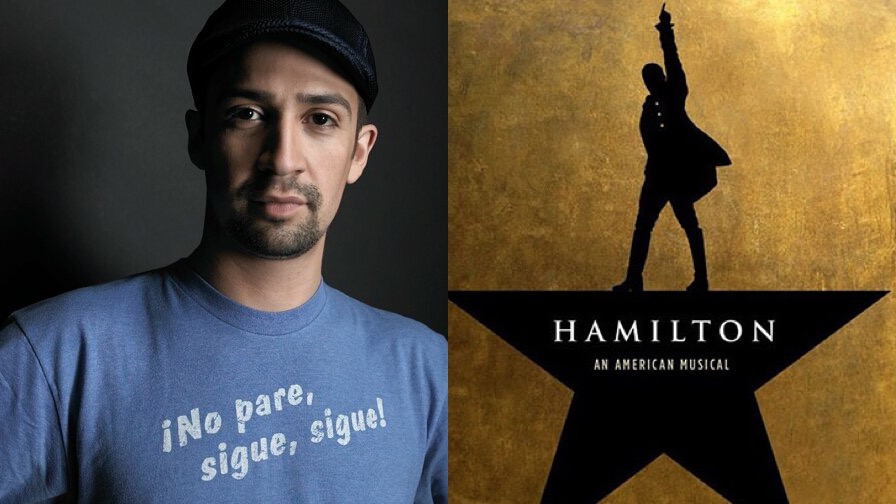 #Ham4All: Lin-Manuel Miranda Offers Chance to Win Hamilton Tickets for a Good Cause
Lin-Manuel Miranda is giving us an offer nobody can refuse: an unforgettable Hamilton experience in LA and a chance to support a good cause, all for $10 (around P500!). According to the man himself: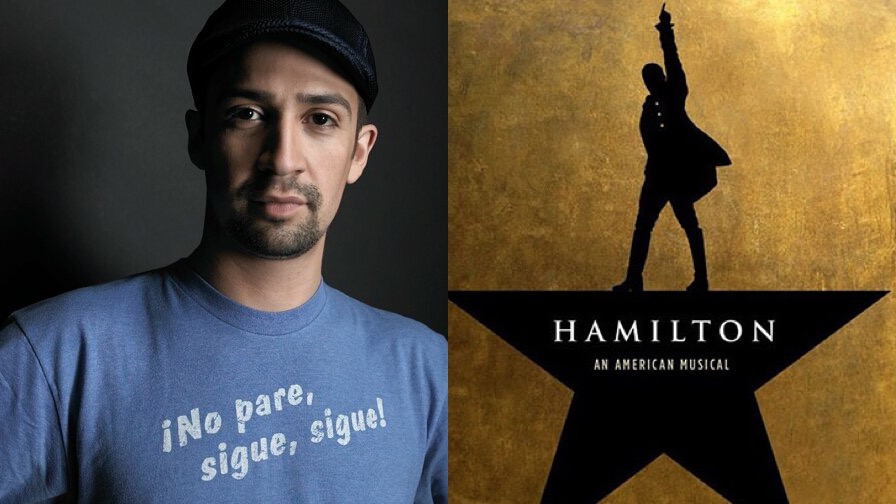 "For only a $10 donation, you'll be entered to win two VIP tickets to the opening night of Hamilton at the Hollywood Pantages Theatre in Los Angeles. In addition, you and a friend will attend what I promise will be a star-studded after-party. We'll also make sure we connect and snap a photo together. And don't worry about airfare or hotel — we'll cover that, too."
One $10 donation gets 100 entries for this once-in-a-lifetime sweepstakes, plus it goes to the Immigrants: We Get the Job Done coalition, which provides services like legal aid to immigrants, asylees, and refugees in the United States.
HelloHelloHello
Introducing our biggest @Prizeo contest yet
& the #Ham4All Challenge!
Donate at https://t.co/ENfeupTPL5! Sing!
Oh, I ❤️ you. pic.twitter.com/7jCb1unwVo

— Lin-Manuel Miranda (@Lin_Manuel) June 26, 2017
You can check out the official Prizeo page for more information. Make a donation and cross your fingers!
Celebrities are showing their support to the cause by making donations and posting videos of themselves singing songs from Hamilton! Rachelle Ann Go sang a little bit of "Satisfied" and challenged Lea Salonga and Eva Noblezada to do the same.
Check out https://t.co/b8nctF3xIZ for more info??
I challenge @livevamaria & @msleasalonga ❤️ @lin_manuel @prizeo #Ham4all pic.twitter.com/2w94GDc5y1

— Rachelle Ann Go (@gorachelleann) June 27, 2017
Other celebrities like Stephen Curry, Ben Stiller, Shonda Rhimes, Al Yankovic, Ben Schwartz, Hamilton cast members (Taran Killam, Mandy Gonzalez, Lexi Lawson, James M. Iglehart), as well as stars of hit TV shows like Grey's Anatomy (Sara Ramirez), Brooklyn Nine-Nine (Melissa Fumero, Stephanie Beatriz, Joe Lo Truglio), West World (Ben Barnes), and Jane the Virgin (Gina Rodriguez, Justin Baldoni) have done the challenge. Check out their videos below:
I challenge fellow @lachsa-nians @HAIMtheband & @joshgroban to sing a song from @HamiltonMusical #Ham4All #WeGettheJobDoneCoalition pic.twitter.com/lInbE9QcG2

— Taran Killam (@TaranKillam) June 26, 2017
Donate to support the Immigrants: We Get the Job Done Coalition! I challenge @TheLucasSteele @JoshGroban! #Ham4All @Lin_Manuel pic.twitter.com/NzDo8u9nC9

— Ben Stiller (@RedHourBen) June 26, 2017
I challenge @scottkfoley, @KatieQLowes & @JasonWGeorge to make a donation and sing their favorite song from Hamilton. #Ham4All pic.twitter.com/T09SvmjMcM

— shonda rhimes (@shondarhimes) June 26, 2017
I just donated to support the Immigrants: We Get the Job Done Coalition, I challenge @justinbaldoni and @SophiaBush to do the same!#Ham4All pic.twitter.com/RMRcFfY0Zv

— Gina Rodriguez (@HereIsGina) June 26, 2017
Donate $10 @prizeo and win 2 tix @HamiltonMusical opening in LA. @LexiLawson and I challenge @HereIsGina and @Jordan_Fisher #Ham4All pic.twitter.com/uttaAchh7B

— Mandy Gonzalez (@_mandygonzalez) June 26, 2017
Here's my #HAM4ALL video. Challenge accepted @meganamram! Now to you @tatianamaslany & @joshgroban. Donate at https://t.co/s130wmCDGq! Yay! pic.twitter.com/zWJ9sqOBNQ

— Ben Schwartz (@rejectedjokes) June 27, 2017
It's on you @TaranKillam & @jordan_fisher to donate & sing your favorite song from Hamilton. @nikkywalks & @jevonmcferrin #Ham4All pic.twitter.com/UnQan8MESr

— james m. iglehart (@jamesmiglehart) June 26, 2017
#Ham4All @UzoAduba & @MattMcGorry I challenge you to sing a @HamiltonMusical song & donate to support #Immigrants at https://t.co/mBXrgRBRPE pic.twitter.com/qPZfhBhpr2

— Sara Ramirez (@SaraRamirez) June 26, 2017
I just donated to support @tahirihjustice in @Lin_Manuel 's We Get the Job Done Coalition! I challenge @jaimecamil & @BridgetRegan #ham4all pic.twitter.com/DRU2DqmqZB

— justin baldoni (@justinbaldoni) June 27, 2017
I challenge @JoeLoTruglio & @tatianamaslany to donate & sing their favorite song from @HamiltonMusical!! #Ham4all https://t.co/w1Xfx5cQEN pic.twitter.com/9YXCVftAk7

— Stephanie Beatriz (@iamstephbeatz) June 27, 2017
I challenge @bobbycannavale & @KenMarino to donate & sing their fave song from @HamiltonMusical #Ham4All https://t.co/qZH5XlocQW pic.twitter.com/stl2Ib4ZNL

— JoeLoTruglio (@JoeLoTruglio) June 27, 2017
I challenge @thomaslennon & @meganamram. #Ham4All pic.twitter.com/bYF9CryFIx

— Al Yankovic (@alyankovic) June 27, 2017
Comments