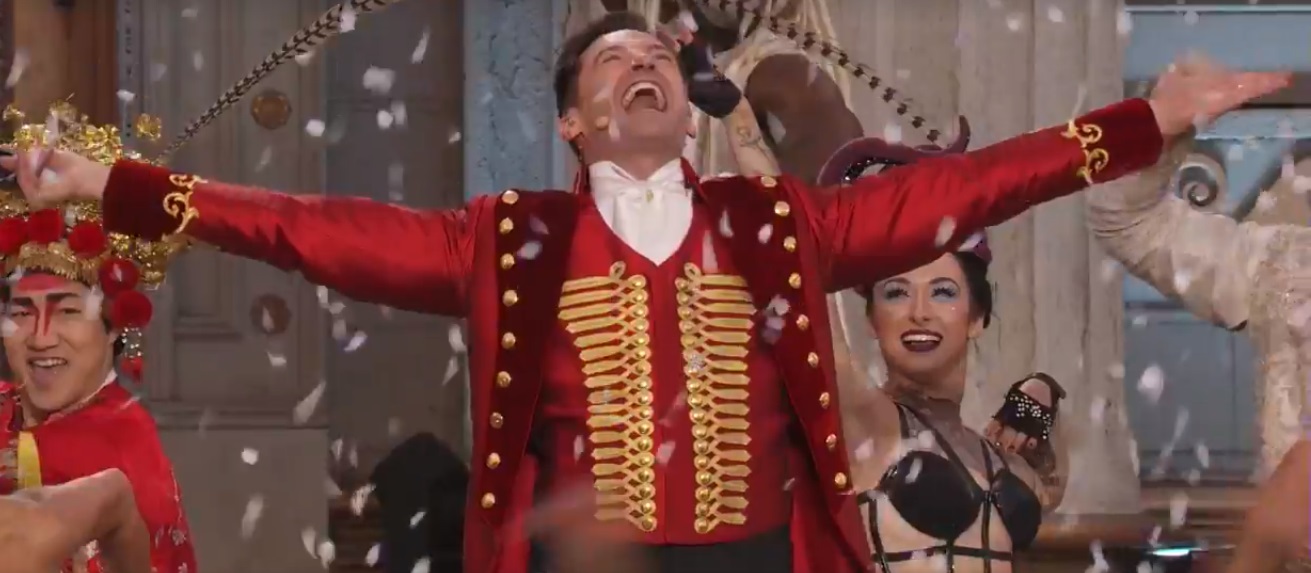 WATCH: Hugh Jackman, Zac Efron and more in Thrilling Live Trailer for 'The Greatest Showman'!
A live trailer for the upcoming film musical 'The Greatest Showman' was aired during Fox TV's showing of 'A Christmas Story Live' a few hours ago.
The film stars Hugh Jackman, Zac Efron, and Zendaya, along with Michelle Williams and Keala Settle, who was recently seen on Broadway in the musical 'Waitress'. 'The Greatest Showman' is inspired by the story of impresario P.T. Barnum and how he established the circus that became known as the Ringling Bros. and Barnum & Bailey Circus. Oscar and Tony-winning songwriters Benj Pasek and Justin Paul, known as Pasek and Paul (Dear Evan Hansen, La La Land), wrote the songs for the film, with a screenplay by Jenny Bicks and Bill Condon, and direction by Michael Gracey.
The live commercial is a first for television. It was shot on the stages of Warner Bros Studios in Burbank, California. It starts with the children from the set of 'A Christmas Story' (a production with music by Pasek and Paul as well) following Jackman as he walks to an elaborate stage, and one by one stars Efron, Zendaya and Settle join him in the joyously crescendoing number 'Come Alive'. Over 150 performers are featured, and the performance culminates in a shower of confetti dropping over the jubilant cast.
Watch the exhilarating live trailer here:
https://www.facebook.com/GreatestShowman/videos/1566529016748048/
'The Greatest Showman' will be shown in local theaters on Jan. 31, 2018.
Comments