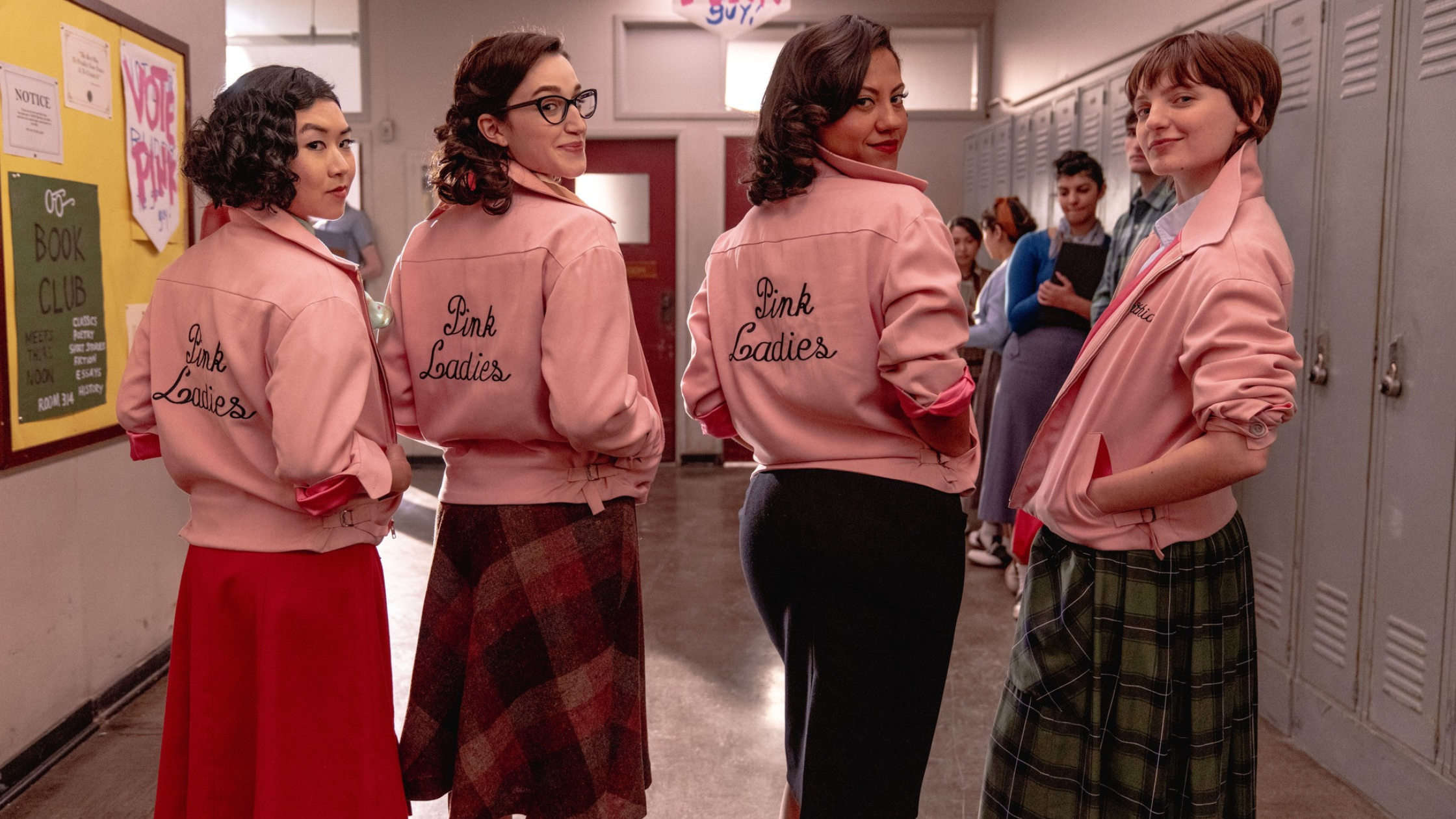 WATCH: 'Grease: Rise of the Pink Ladies' Musical Teaser is Online
Our first look at the prequel musical series, Grease: Rise of the Pink Ladies is now online and it is electrifyin'.
The show is set in 1954, four years before the events of Grease, and follows the journey of four fed-up outcast girls Rizzo, Frenchy, Marty, and Jan who lived by their own rules and later on, ruled Rydell High in their Senior year, becoming the titular Pink Ladies.
As previously reported, the series stars Marisa Davila as Jane, Cheyenne Isabel Wells as Olivia, Ari Notartomaso as Cynthia, Tricia Fukuhara as Nancy, Shanel Bailey as Hazel, Madison Thompson as Susan, Johnathan Nieves as Richie, Jason Schmidt as Buddy, Maxwell Whittington-Cooper as Wally and Jackie Hoffman as Asst. Principal McGee. The series is directed by Annabel Oakes and Alethea Jones and will have ten episodes.
Based on the 1971 musical of the same name by Jim Jacobs and Warren Casey, Grease starred John Travolta as Danny Zuko and Olivia Newton-John as Sandy, while Grease 2 starred Maxwell Caulfield and Michelle Pfeiffer. The franchise returned in 2016 via a live staging on Fox which starred Aaron Tveit, Julianne Hough, and Vanessa Hudgens.
The musical features several iconic songs including "Summer Nights," "Hopelessly Devoted to You," and "You're the One that I Want."
Locally, Grease was most recently staged by 9 Works Theatrical last 2013, with Gian Magdangal as Danny Zuko and Franchesca Farr as Sandy Dumbrowski, and Guji Lorenzana and Tippy Dos Santos taking on the lead roles for the 2014 rerun.
Grease: Rise of the Pink Ladies will premiere on April 6 on Paramount+.
Check out the trailer below:
Comments