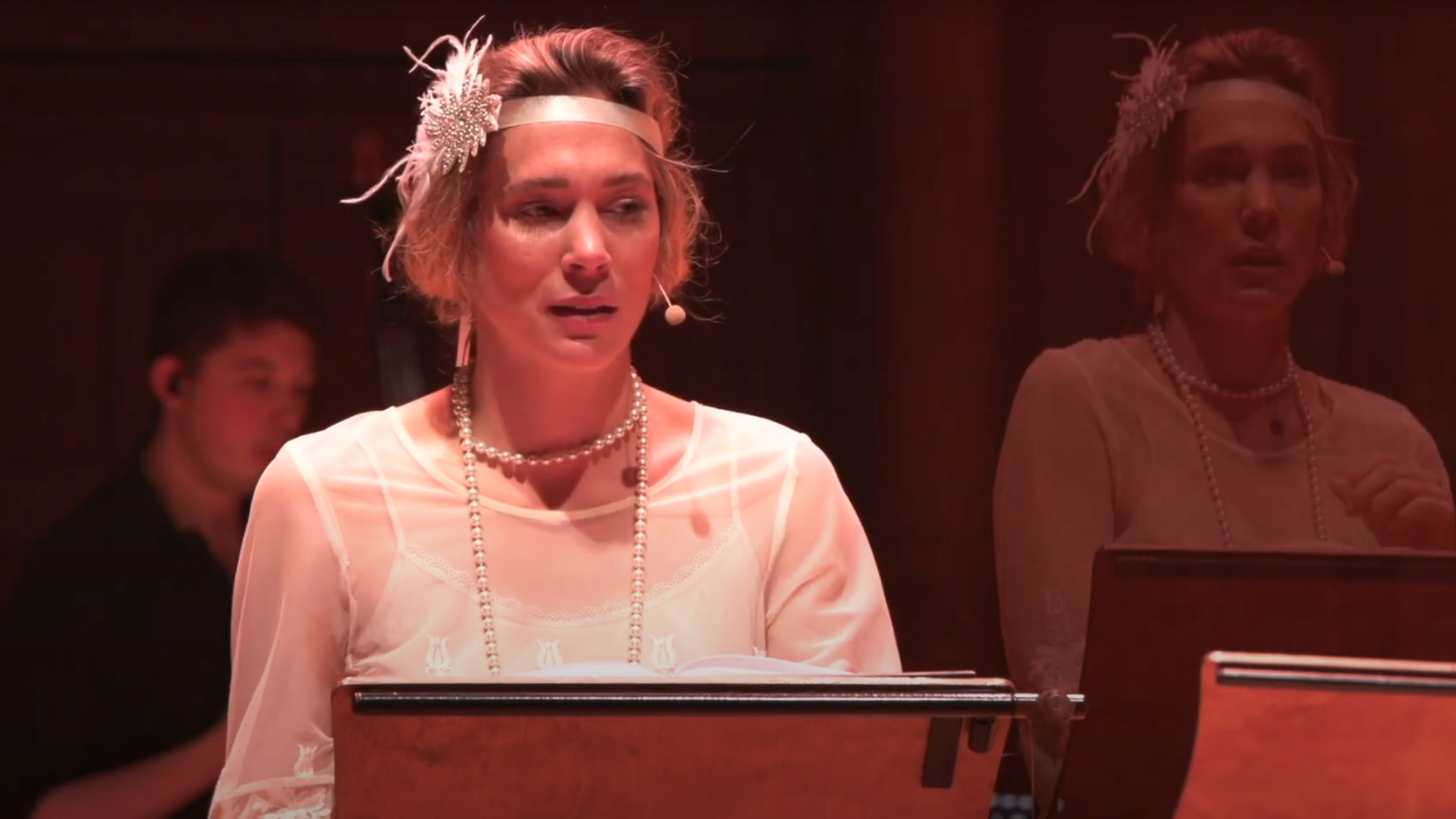 Now Streaming: 'Gatsby: the Musical' Is Online
Broadway On Demand is streaming Gatsby: the  Musical on repeat today until tomorrow morning.
The concert staging, filmed at London's Cadogan Hall, was adapted by director Linnie Reedman with a score by Joe Evans. This production previously streamed in 2021.
Inspired by F. Scott Fitzgerald's Jazz Age classic, The Great Gatsby, the musical is set seven years after the events of the novel and sees Daisy Buchanan revisiting Jay Gatsby's mansion in an attempt to confront her past by reliving the dream she once shared with the late Gatsby. The show explores themes of loss and disappointment in the fading era of the "roaring twenties" while also leaving room for some hope in the future in spite of everything.
Ross William Wilding plays the titular role of Jay Gatsby, Emma Williams as Myrtle Wilson, Jodie Steele plays Daisy, Liam Doyle plays Tom Buchanan and Joe Frost plays George Wilson. The rest of the cast includes Blake Patrick Anderson, Chanice Alexander-Burnett, Lauren Chinery, Robert Grose, Oliver Mawdsley, and Tristan Pegg.
The available times to watch so far are 2:30 pm, 5 pm, 7:30 pm, 10 pm, on January 9 and 12:30 am, 3 am, 5:30 am, 9 am, 11:30 am on January 10, Philippine time.
Stream the show HERE.
Check out the trailer below:
Comments