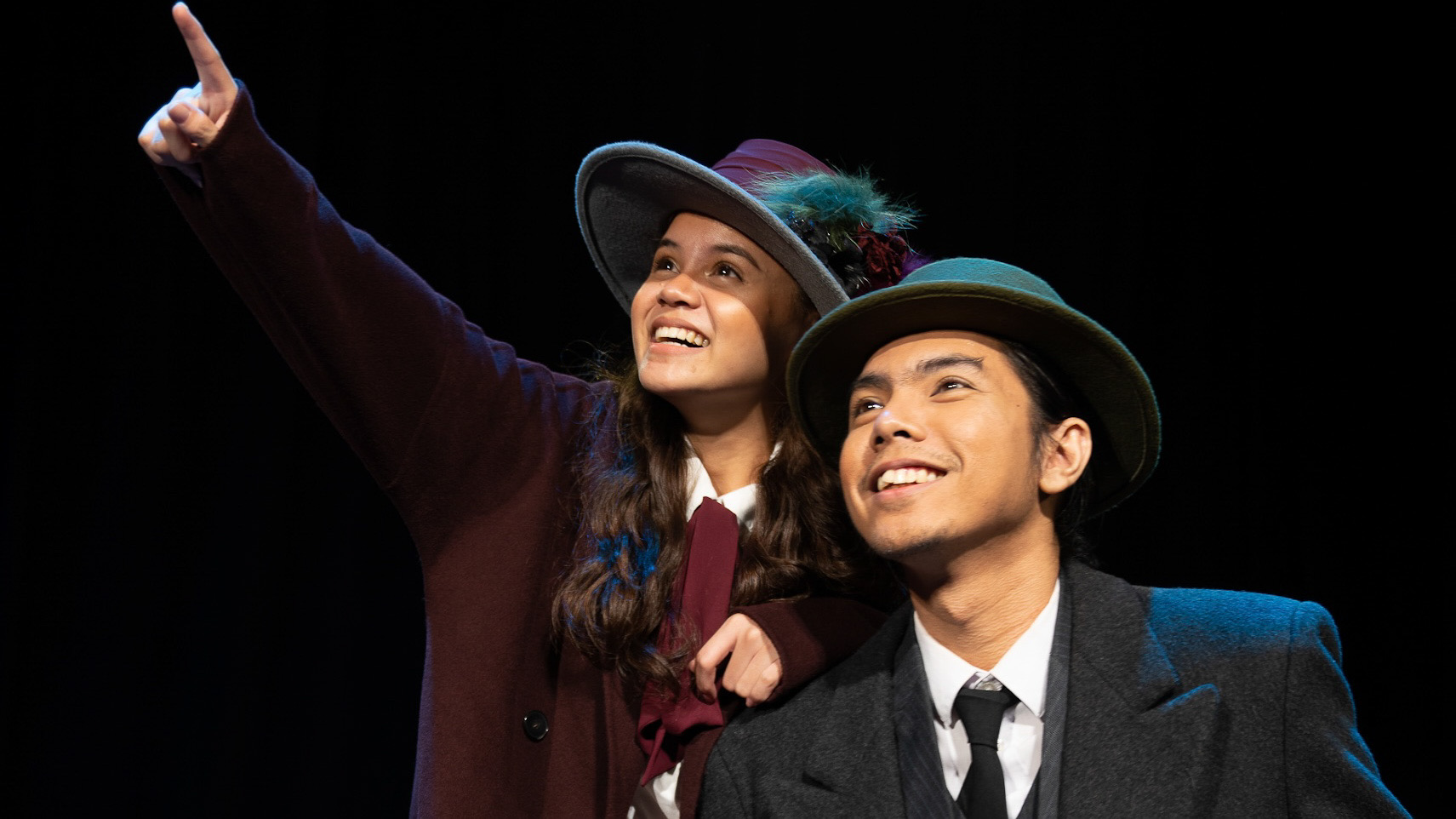 'Daddy Long Legs' Musical to be Staged in Cebu
Daddy Long Legs, the Off-Broadway musical based on the classic novel, will be staged in Cebu City in February.
Based on the classic 1912 novel by Jean Webster, Daddy Long Legs follows the adventures of Jerusha "Judy" Abbott, an orphan who is sent to college by a mysterious benefactor. A talented writer, Jerusha is tasked to regularly send letters to her benefactor, known only as "John Smith," to keep him updated on the progress of her education. When she catches a glimpse of his shadow, she decides to nickname him "Daddy Long Legs" because of his tall and thin figure.
Meanwhile, young philanthropist Jervis Pendleton, the mysterious benefactor, enjoys receiving the letters from Jerusha, and gradually develops feelings for her. In the succeeding years, their lives collide as Jerusha continues to share her innermost thoughts and feelings through their correspondence, and they both realize the importance of education, imagination, and love.
The musical, with music and lyrics by Paul Gordon and book by John Caird, opened on the West End in 2012 and then Off-Broadway in 2015.
The Cebu production will star Fatima Soria and Chris Eli Razo, and Yna Cajipe and Emman Casquejo who alternate in the roles of Jerusha Abbott and Jervis Pendleton. The show will be directed by Penny Ong, founder and artistic director of Vaudeville Theatre Company.
The show is brought to the stage with the support of the Cebu City Government through the Office of the Vice Mayor in cooperation with Vaudeville Theatre Company, Studio Evision, and Fo Guang Shan.
Daddy Long Legs will run for four shows from February 3 to 5 at the Siddharta Theater, Guang Ming Institute of Performing Arts – Cebu, V. Rama, Cebu City.
For ticket reservations and inquiries, you can contact the company via writeus@daddylonglegscebucity.com or +63 945 667 2434
You can also check the show's Facebook page for more information.
Comments