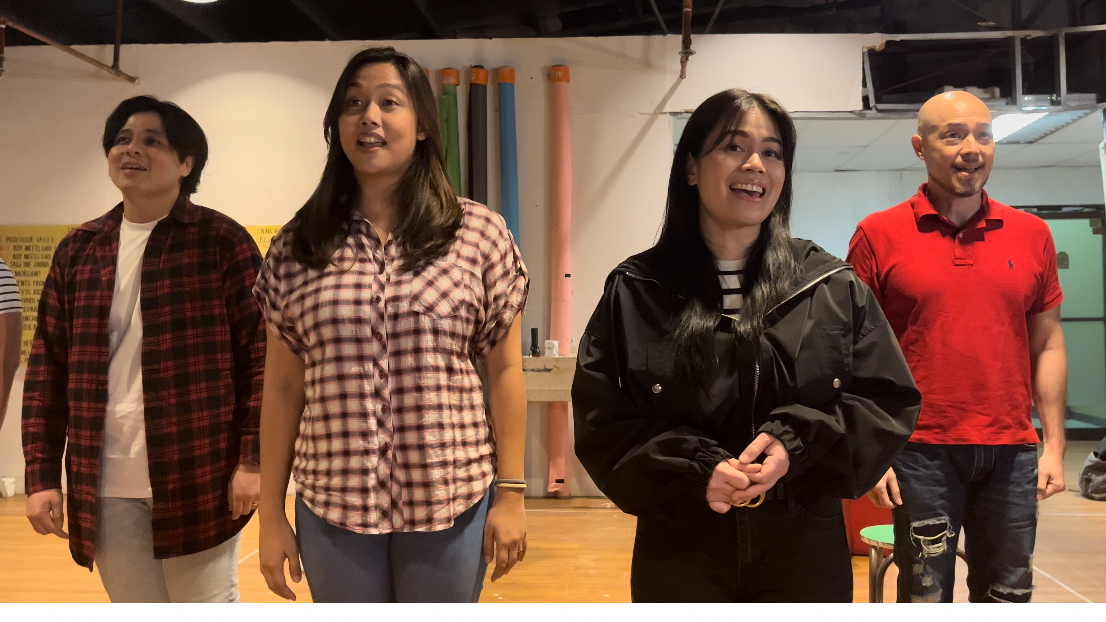 WATCH: 'Breakups & Breakdowns' Cast with Reb Atadero, Tanya Manalang, and more Perform Excerpts from the Show
Breakups & Breakdowns, Upstart Productions' first-ever production, which debuted in 2010, returns this month at the Creative Arts Centre, The British School Manila.

The musical comedy production, written by Upstart's Artistic Director Joel Trinidad (book and lyrics) and Rony Fortich (music), is described as a "lighthearted look at modern-day dating and relationships."

It had 5 stagings prior to this–one in 2010 (Ateneo blueREP), 2011 (Upstart Productions), 2015 (Ateneo blueREP), which current cast member, Reb Atadero actually directed, and two in 2019 (an independent production in Dumaguete and the BGC Passion Collective), where the creators updated the material.

But Trinidad says that the 2023 version is considered as the musical's definitive version, with new characters, new songs, and new scenes. "The characters now have clearer arcs, it's not a four-hander anymore. It used to be just two guys and two girls," says Trinidad. "The story has been deepened and made more complex and I hope, more realistic and more relatable."
The cast is composed of 7 actors: Reb Atadero, Tanya Manalang-Atadero, Joel Trinidad and Nicky Triviño, Sarah Facuri, Nelsito Gomez, and Rachel Coates. Trinidad and Triviño also serve as co-directors for the show.

What might audiences take away from this show? Atadero says, "…the reality of relationships, that everybody goes through ups and downs. It's an evolving thing between people from different walks of life. It starts out a certain way and it turns into a certain thing, so it's really tracking that journey of a relationship, and hopefully it resonates."

Breakups & Breakdowns will have a limited run on April 15, 15, 22, and 23 at the Creative Arts Centre, The British School Manila. For ticket inquiries, call or text Upstart Productions at 09178116156 or email them at upstartproductionsinc@gmail.com.

You can watch excerpts from the show below.
Comments