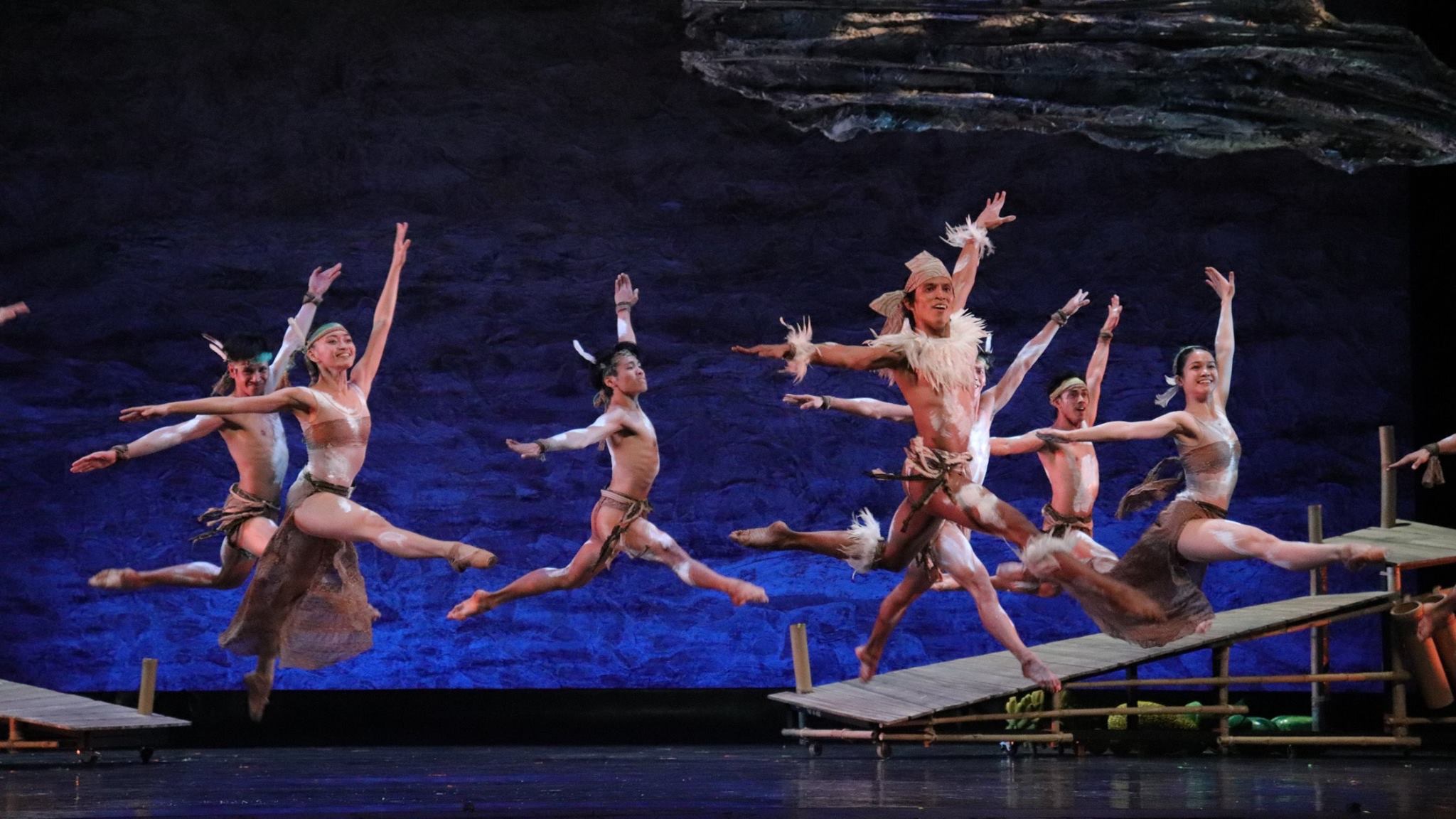 WATCH: Ballet Philippines' "Tales of the Manuvu" is Now Streaming Online
Ballet Philippines' Tales of the Manuvu is the latest production to stream on CCP's YouTube channel.
Choreographed by National Artist for Dance and Ballet Philippines' Artistic Director Alice Reyes in 1976, the Philippine contemporary rock opera ballet was most recently staged last March 2019. Joining Ballet Philippines' company of dancers are Celeste Legaspi (alternating with Aicelle Santos, Shiela Valderrama-Martinez, and Lara Maigue) as First Woman, Boy Camara (alternating with Lorenz Martinez and Reuben Laurente) as First Man, and Ding Mercado (alternating with Poppert Bernadas and Nar Cabico) as Ogassi. All three of them played the same roles when the ballet first opened in 1977.
Tales of the Manuvu is based on the Manobo myth of creation, which follows the First Man and First Woman in the journey that created Earth and Sky. The original creative team includes National Artist for Literature Bienvenido Lumbero (libretto), Dero Pedero working alongside rock band The Afterbirth (score), Ernest Santiago (costume designer), and Monino Duque (lighting and set design).
Loy Arcenas created new sets for the 2019 production, while Katsch Catoy served as its lighting designer. The ballet's original music and score also included new arrangements by Francis de Veyra.
Act One also features other dances– Sundown choreographed by Gia Gequinto, Weight on Our Toes choreographed by Erl Sorilla, Mama choreographed by Ronelson Yadao, and Chichester Psalms choreographed by Alice Reyes. The overall production team includes Barbara M. Tan-Tiongco (Technical Direction), Ricardo Eric G. Cruz (Production and Costume Consultant), Erlin Arcega (Production Supervisor), and CJ Despuez (Stage Manager).
The ballet started streaming at 3pm today and will only be available for one week. Tales of the Manuvu is part of CCP Online's line-up, which brings HD and archival recordings in theater, dance, visual arts, film, literary, and workshop events from CCP's Cultural Content Digital Archives to audiences online.
You can watch the production below.
Comments