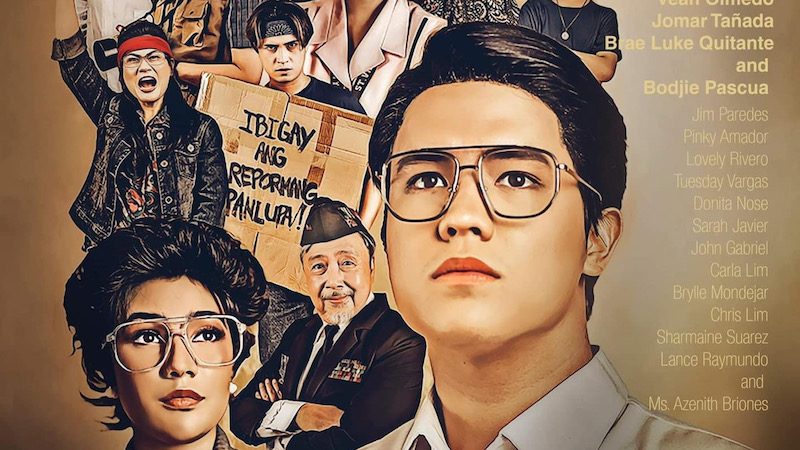 WATCH: 'Ako si Ninoy' Musical Film Trailer is Online
The Philippine Stagers Foundation, under Philstagers Film, has released the trailer for its upcoming musical film entitled Ako si Ninoy, a film that chronicles the life of Ninoy Aquino.
The film is written and directed by Philippine Stagers Foundation head, Vince Tañada, who also helmed the musical film Katips: the Movie. He also serves as the film's executive producer. Tañada is joined by editor Mark Jason M. Sucgang, production designer Rhamil Manlulu Pineda, director of photography Manuel O. Abanto, line producer Domingo Almoete, unit production manager OJ Arci, assistant production manager Maxie Cuangco Evangelista III, associate director Alejandro Mirasol Ramos, and second associate director Abet Pagdagdagan Raz.
The film stars Juan Karlos Labajo as Ninoy, Sarah Holmes as Cory, Cassy Legaspi as Ingrid, Joaquin Domagoso as Yosef, Johnrey Rivas as Noli, Vean Olmedo as Ivy, Nicole Laurel Asensio as Miss Nuñez, JM Yosures as Oscar, Marlo Mortel as Quentin, Bodjie Pascua as Nanding, Adelle Ibarrientos-Lim as Andeng, and Jomar Bautista as Dr. Ungria.
Also starring are Azenith Bruines, Brylle Mondejar, Jim Paredes, Lovely Rivero, and Pinky Amador.
A release date has yet to be announced. You can watch the official trailer below.
Comments