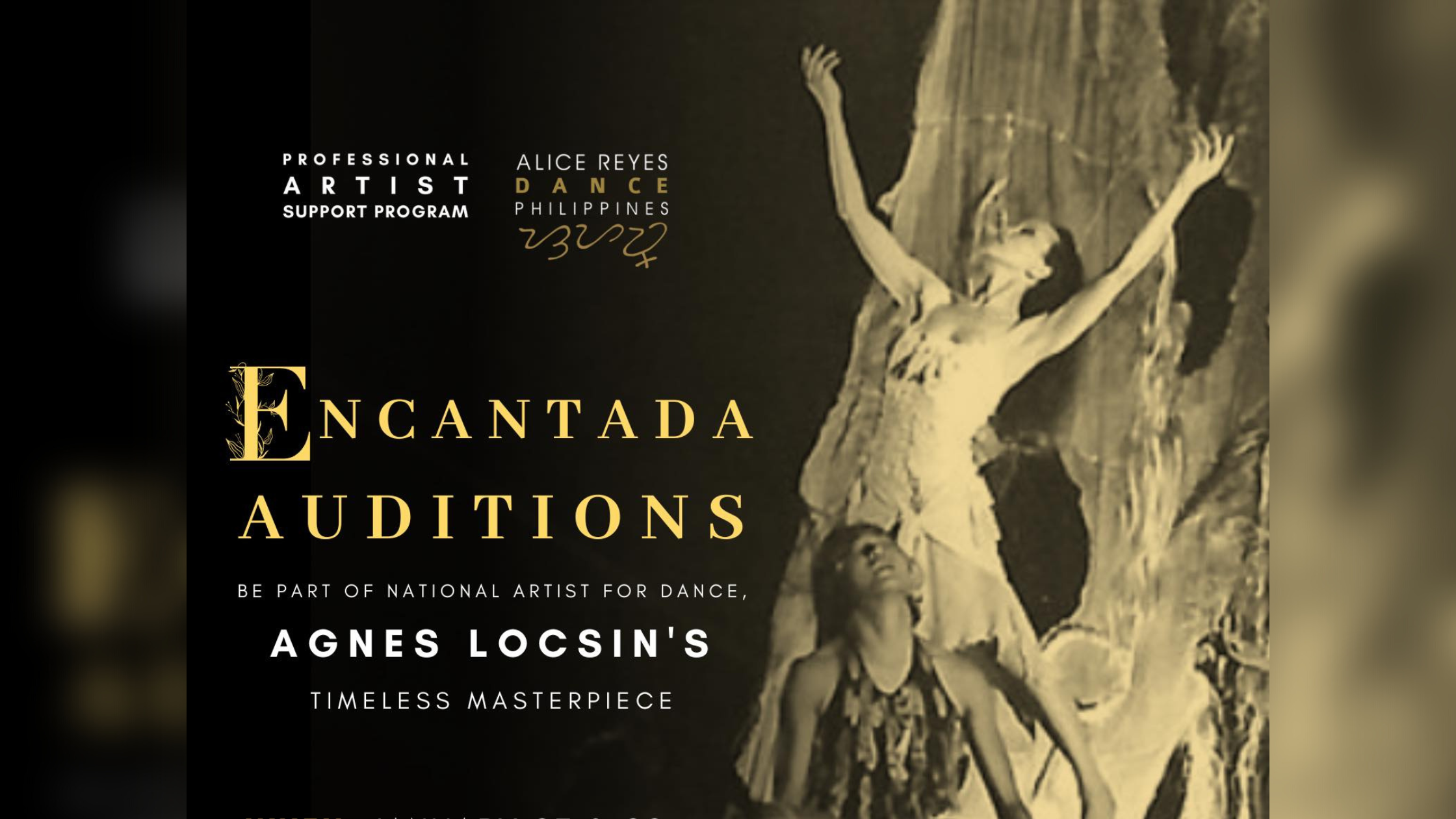 'Encantada' Dance Show Announces Auditions
Are you a dancer or dance student aspiring to perform a piece by a National Artist for Dance? Here's your chance!
Alice Reyes Dance Philippines is calling for dancers and senior dance students for Agnes Locsin's Encantada. They're especially looking for dancers who have had training in both Classical Ballet and Modern dance.
Auditions will be held at the Metropolitan Theater Dance Studio on January 28 from 2PM to 6PM. Note that the venue has no parking.
Dancers who will audition should wear fitted black shirts and dance shorts for males and black leotards, black tights, or fitted black shorts for females.
Don't forget to bring your resume, vaccination card, face masks, water bottles, and towels. The auditions will also be a masterclass under Agnes Locsin.
Those interested have until January 25 to sign up to audition via this form. For more information, you can also contact Alice Reyes Dance Philippines on Facebook.
Comments