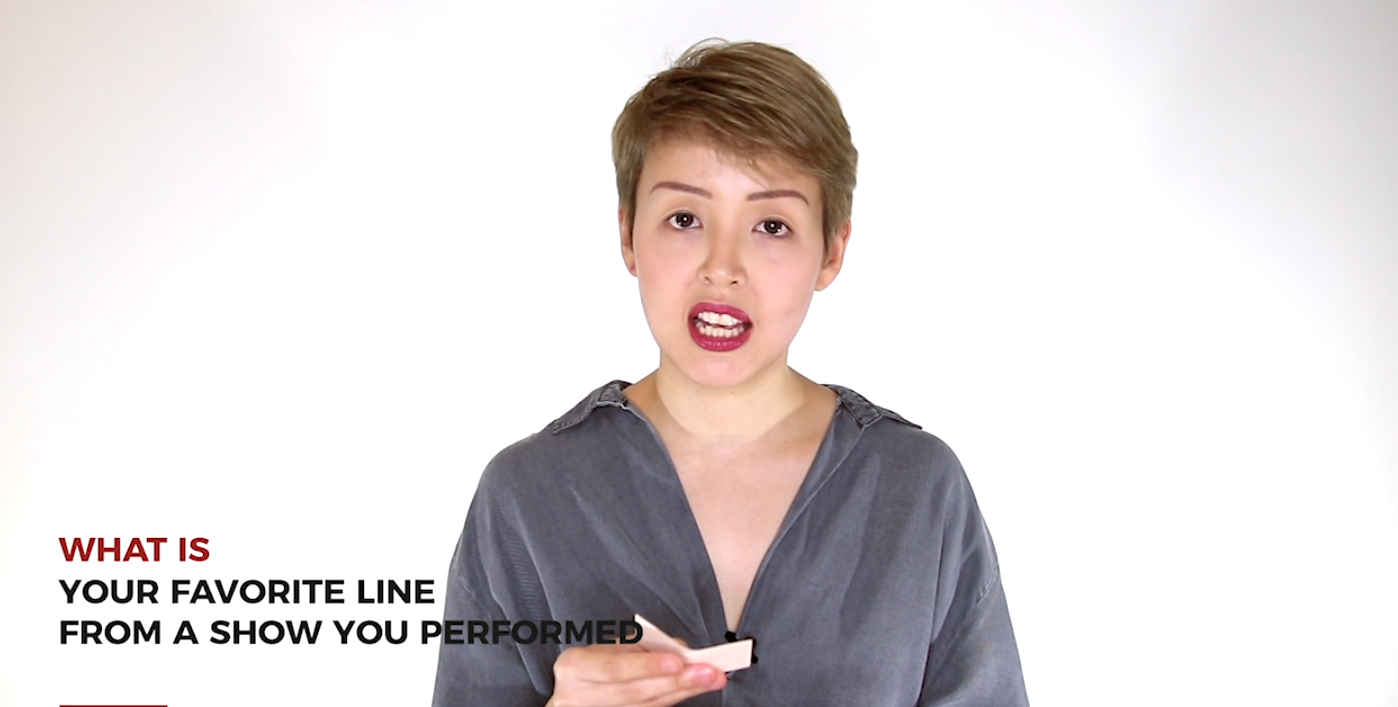 WATCH: A Quick Minute with Cris Villonco
Cris Villonco has had a lot of roles under her belt over the years. She started her young career playing Little Cosette/Eponine in REP's Les Misérables (Little Cosette/Eponine) (with Repertory Philippines) when she was only 9 years old. She's been a part of more than 30 productions since then, including leading roles such as Maria Clara in Tanghalang Pilipino's Noli Me Tangere the Musical, Maria Rainer in Resorts World Manila's The Sound of Music, Alice in Red Turnip's Closer, Lavina Arguelles in Resorts World Manila's Bituing Walang Ningning, and Alison Bechdel in Atlantis Theatrical's Fun Home, among many others.
She is also known for having the most acting awards in the Philstage Gawad Buhay Awards, having won 5 in total. This year, she makes her directorial debut with Red Turnip Theater's re-staging of Lucas Hnath's A Doll's House Part 2, starring Menchu Lauchengco-Yulo as Nora.
Get to know a little more about her in our Quick Minute feature. You can watch the video below.
What's the hardest thing about doing theater?
Money makes the world go round, the world go round, the world go round. It makes the world go round.
What is your favorite line from a show you performed?
Literally and figuratively, as an adlib, I said, "Ang bagaaall."
What do you consider to be your greatest accomplishment?
Training my husband. Charot. (laughs) My greatest accomplishment is having a very, very, very patient husband and a very kind and generous one.
What is the greatest advice you've ever been given?
Someone will always be better than you, kaya 'wag lumaki iyung ulo mo.
What is your funniest onstage memory?

Michael Williams (it always has to be him) runs into the sword, and of course, he needs to go back, and like pretend that he's hurt. He runs into it, but the sword breaks. So here I am, Michael dying, going like this (gestures whimpering), and I look at Junix, because what am I gonna do, where is my hugot, I need a hugot. I need somebody crying. And I look behind me and everyone's behind me and everyone's going (gestures whimpering), and then I look at Junix, and Junix goes (gestures facing back and whimpering), so yes, that is the funniest memory I've ever had on stage, and I'm so glad that it was with Junix too.
If you weren't in theater, what would you be doing?
I'd be a politician. True.
How do you define success?
Okay for me, it's humility and accepting things for what they are.
What is the secret to auditioning?
The secret is accepting rejection really. I think that's it. That's what I do. I know I'm not supposed to do it, but I accept that I'm not gonna get it anyway. But you do your best. You still do your best.
Comments