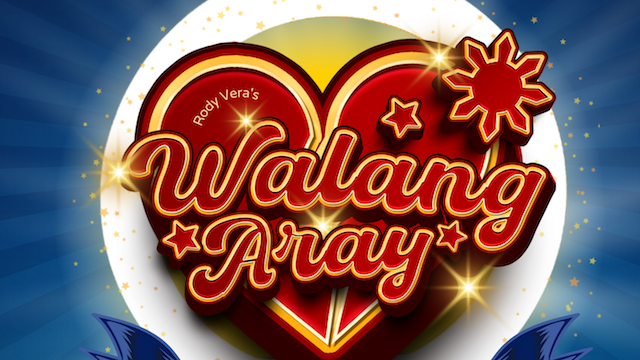 "Walang Aray" Musical to Be Staged in February 2023
PETA is returning to the theater for full live performances with Rody Vera's musical farce, Walang Aray.
Presented by PETA with Indie.Go Media, Walang Aray is a genre-defying adaptation of the screenplay Walang Aray, based on Severino Reyes' classic sarsuela, Walang Sugat.
The musical mashes the classic with contemporary language, funk and pop tunes, and tongue-in-cheek humor. It is directed by Ian Segarra, with original music by Vince Lim.
Walang Aray will run at the PETA-Phinma Theater, PETA Theater Center, New Manila, Quezon City from February 17 to May 14, 2023. Casting and other information will be announced soon.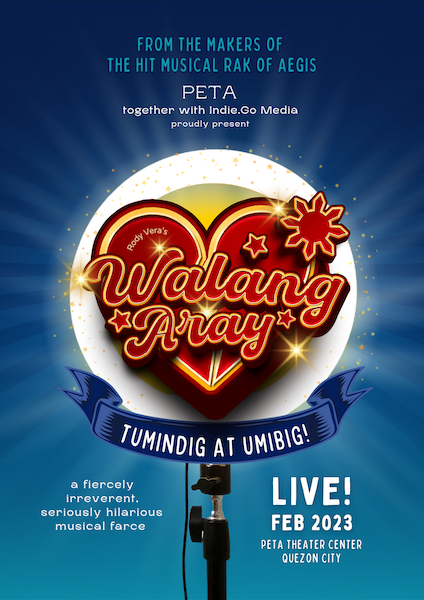 For partnerships and showbuying inquiries, contact Mitch Go at 0917-539-1112 or email PETA at petatheater@gmail.com. For more information about Walang Aray, follow PETA's social media pages: @petatheater.
Comments