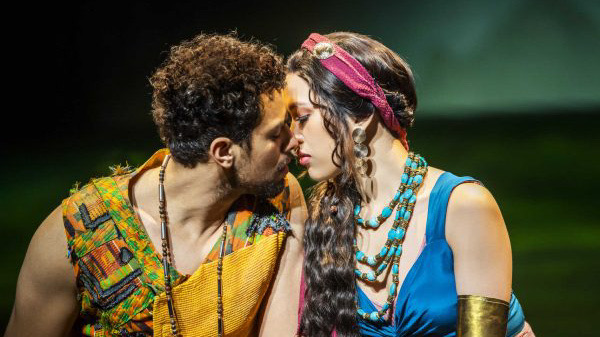 'The Prince of Egypt' West End Production to Stream this November
The West End production of The Prince of Egypt: The Musical will be streaming on BroadwayHD starting November 15! The show was filmed live from London's Dominion Theatre in 2021.
Based on the Dreamworks Animation film, the story follows the journey of Moses and Ramses, two young men raised together as brothers in a kingdom of privilege, who suddenly find themselves divided by a secret past. One must rule as Pharaoh, while the other must rise up and free his true people.
The cast features Luke Brady as Moses, Liam Tamne as Ramses, Alexia Khadime as Miriam, and Christine Allado as Tzipporah. They are joined by Joe Dixon as Seti, Debbie Kurup as Queen Tuya, Oliver Lidert as Jethro, Mercedesz Csampai as Yocheved, Adam Pearce as Hotep, Nardia Ruth as Nefertari, and Silas Wyatt-Barke as Aaron.
The production is directed by Scott Schwartz, with a book written by Philip LeZebnik, music and lyrics by Stephen Schwartz, and choreography by Sean Cheesman. It is produced by DreamWorks Theatricals, Michael McCabe, and Neil Laidlaw.
The musical features 5 songs from the original 1998 animated feature written by Stephen Schwartz, including the Academy Award-winning song "When You Believe", popularized by Whitney Houston and Mariah Carey. It also includes 10 new songs also written by Schwartz. The cast album is available on Spotify.
You can watch the trailer below.
Comments