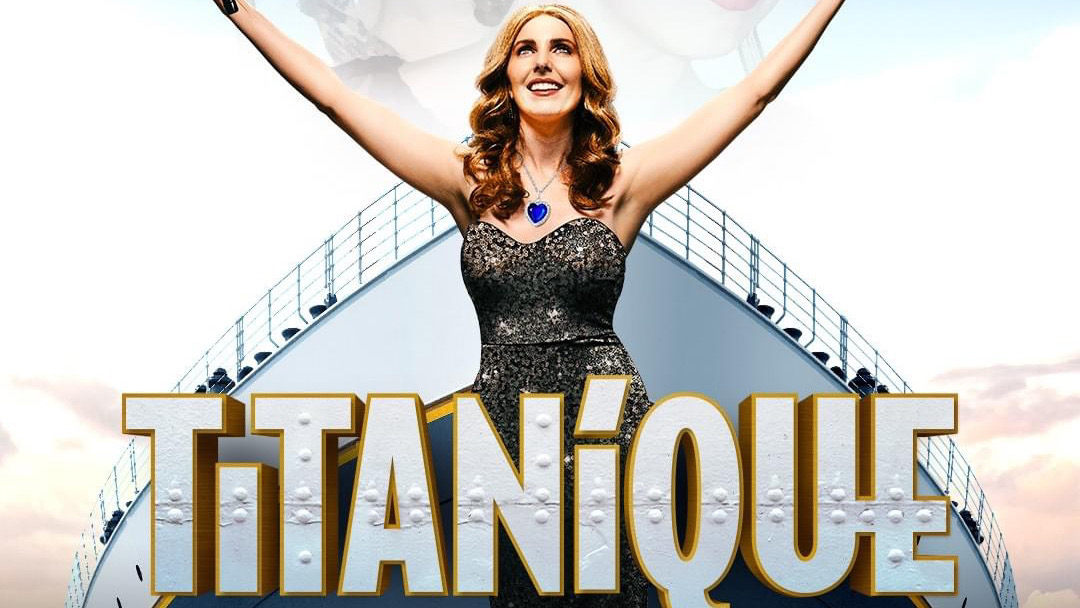 'Titanique' Musical featuring Celine Dion Songs to Stream
A musical spoof of the eleven-time Oscar-winning film Titanic will be streamed online this May.
Streaming live from New York City's Le Poisson Rouge, Titanique reveals what really happened to Jack and Rose on that fateful night, as told by Céline Dion (who hijacks a Titanic Museum tour and recharts the course of Titanic's beloved moments). The show will feature some of Céline's most iconic hits, including "My Heart Will Go On," "It's All Coming Back To Me Now," and "All By Myself."
The cast includes Marla Mindelle as Céline Dion, Constantine Rousouli as Jack, Alex Ellis as Rose, Frankie Grande as Victor Garber, Kathy Deitch as Molly Brown, Kyle Ramar Freeman as Iceberg Bitch, John Riddle as Cal, Randy Blair as Ruth, and Jalynn Steele and Courtney Bassett as members of the ensemble.
The book is written by Tye Blue, Marla Mindelle, and Constantine Rousouli, with music supervision, orchestrations, and arrangements by Nicholas Connell, and choreography by Ellenore Scott. It is directed by Tye Blue.
Philippine viewers can catch it on May 3 at 7:30am. You can buy tickets HERE.
You can watch the trailer below.
Comments