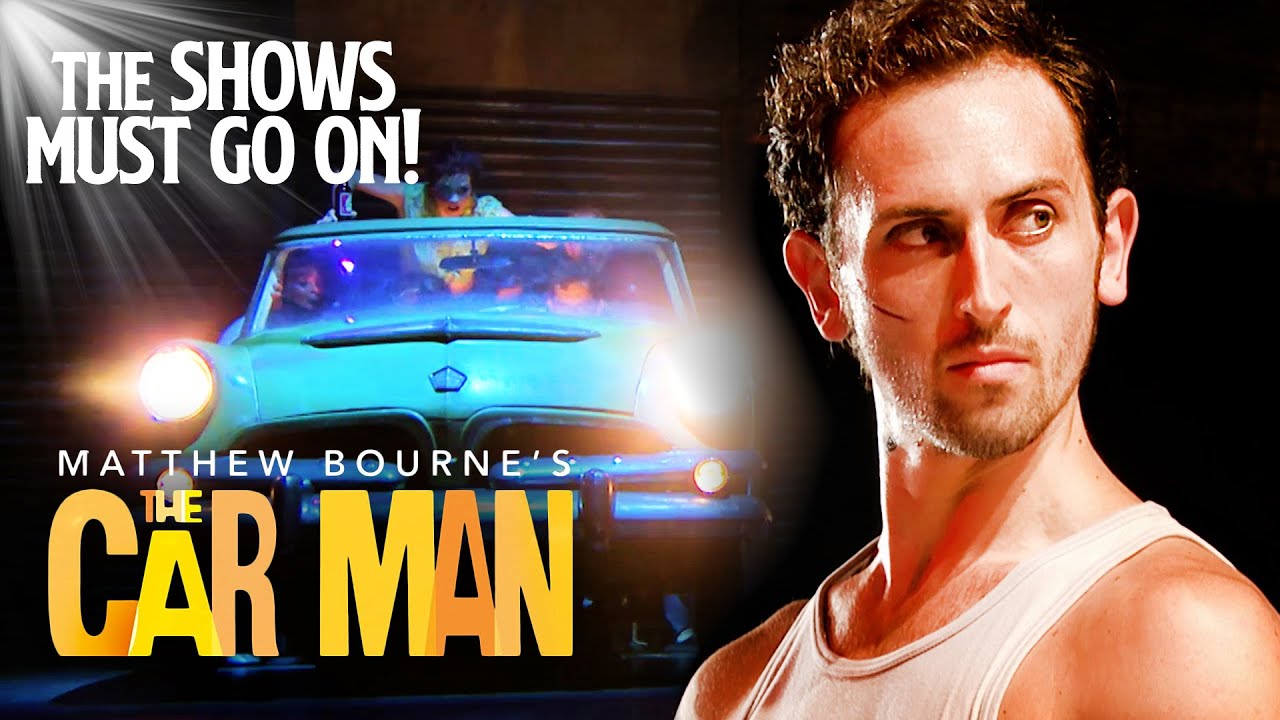 Now Streaming: 'The Car Man' London Revival Dance Production
The Sky Arts recording of The Car Man's most recent London revival is streaming online.
Recorded at Sadler's Wells, the Matthew Bourne dance production is loosely based on Bizet's opera Carmen. The familiar 19th-century Spanish cigarette factory of the opera becomes a greasy garage-diner in the American mid-west of the 1960s. The arrival of a handsome stranger disturbs the dreams and passions of those who live and work there. Fuelled by heat and desire, the townsfolk are driven into an unstoppable spiral of greed, lust, betrayal, and revenge.
The cast features Chris Trenfield as Luca, Zizi Strallen as Lana, Dominic North as Angelo, Kate Lyons as Rita, and Alan Vincent as Dino Alfano. They are joined by Cordelia Braithwaite, Tom Clark, Daniel Collins, Pia Driver, Glenn Graham, Nicole Kabera, Katrina Lyndon, Andrew Monaghan, Leon Moran, Danny Reubens, Katie Webb, and Daniel Wright.
The Car Man is directed and choreographed by Matthew Bourne. The music is by Terry Davies, with Rodion Shchedrin's Carmen Suite based on Bizet's Carmen, set and costume design is by Lez Brotherston, lighting design is by Chris Davey, and sound design is by Paul Groothuis. The revival is staged by Etta Murfitt, with resident director Neil Westmoreland.
The production will only be available to view for 7 days. You can watch the full show below.
Comments