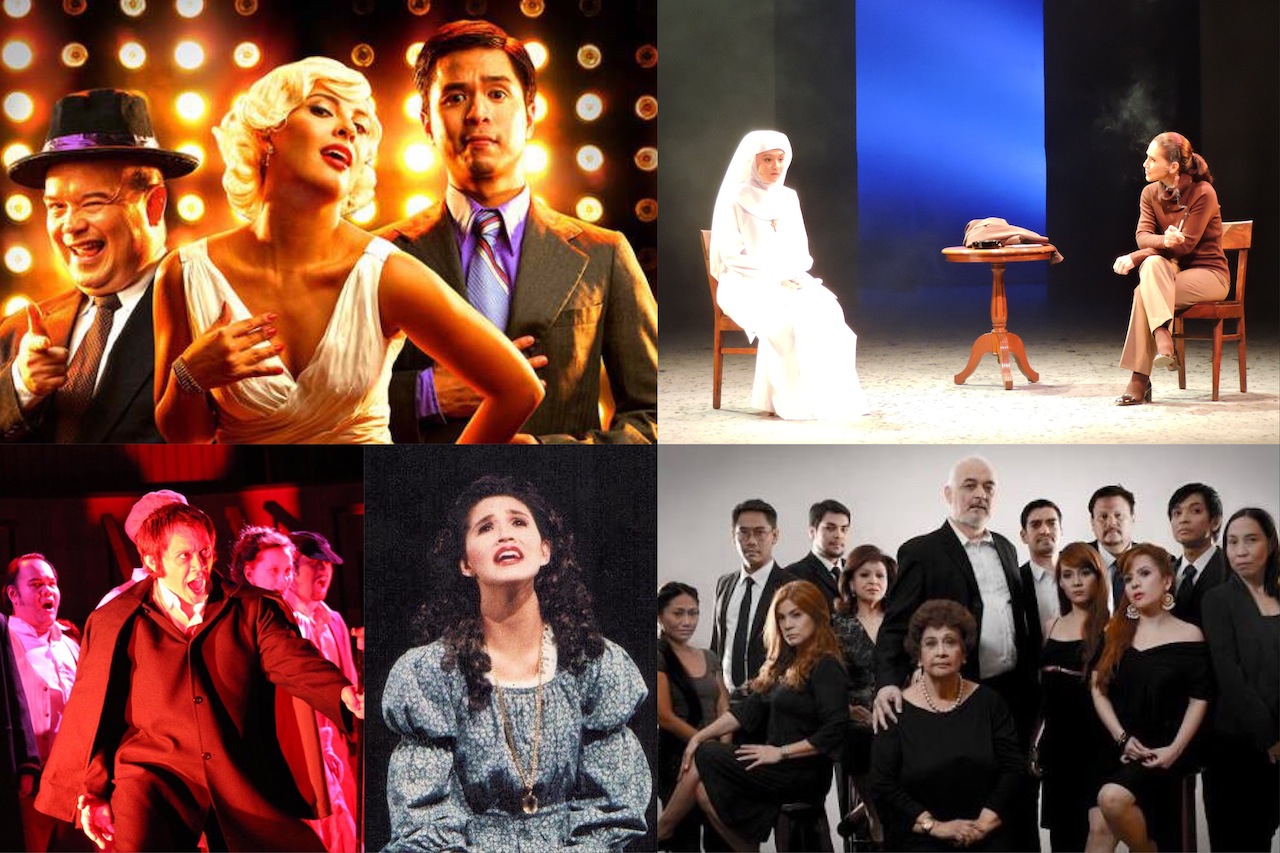 #TFMSays: Theater Fans Share Their Favorite REP Shows
Repertory Philippines turns 50 this year!
To celebrate their Golden Anniversary, the company is staging a one-night-only concert on June 11, 2017 at The Theater at Solaire featuring its most renowned artists and directors.
To commemorate the occasion with REP, we asked fans to share their 3 most unforgettable REP shows for a chance to win one of 5 pairs of tickets to REP's unmissable concert.
Scroll to the end of the post for the winners!
With 50 years, 443 shows, and thousands of theater fans that grew up making theater their habit, it's no surprise that plenty of fans were only too eager to share their own REP memories.
For some fans, their first live theater experience was watching a REP show: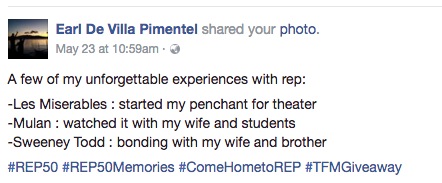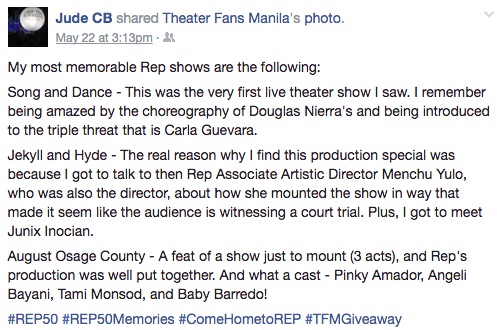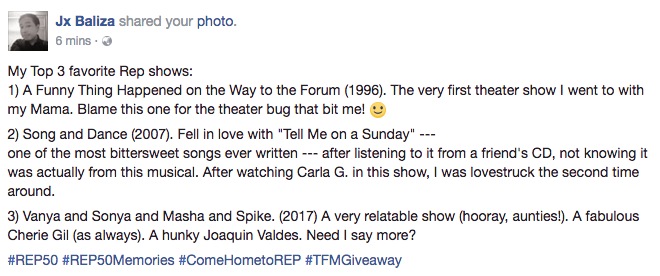 Watching shows by REP have also become family or friend-group events for some theater fans: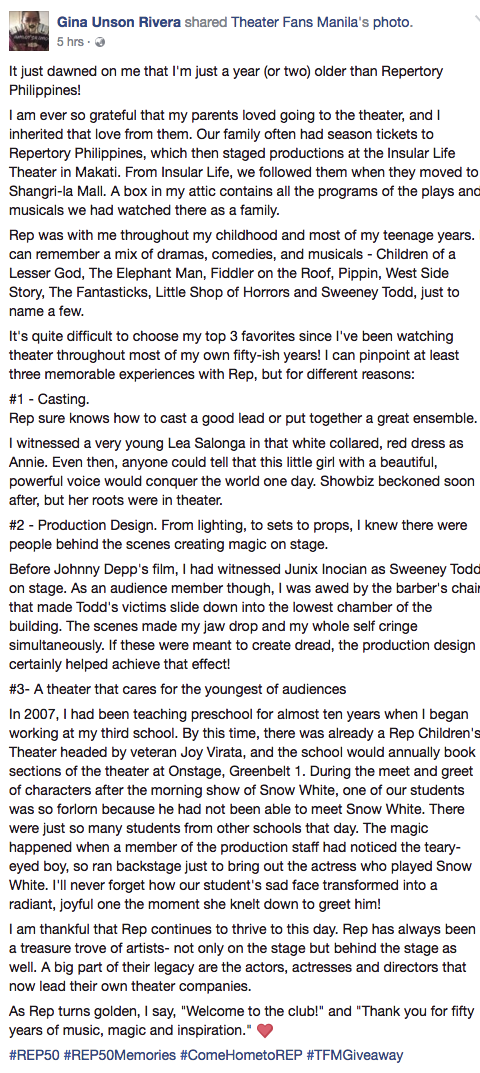 It was also a chance to witness their favorite shows come to life, or even watch their favorite actors do what they do best: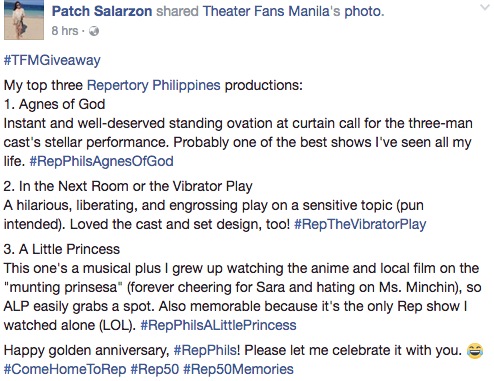 Others just feel something good or realize something new with each new show they watch: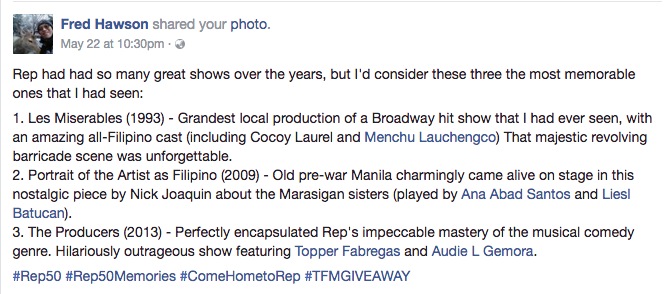 Or just love the shows they love for their own unique or simple reasons: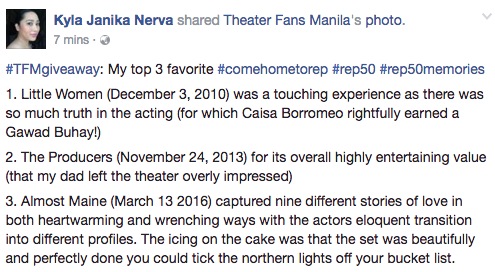 Team TFM chose the 5 entries that has won pairs of tickets to the concert. Congratulations to the following:
Gina Unson Rivera
Fred Hawson
Jx Baliza
Mar Gee
Patch Salarzon
Thank you to everyone who joined and shared their beautiful answers!
BUY TICKETS HERE!
Comments