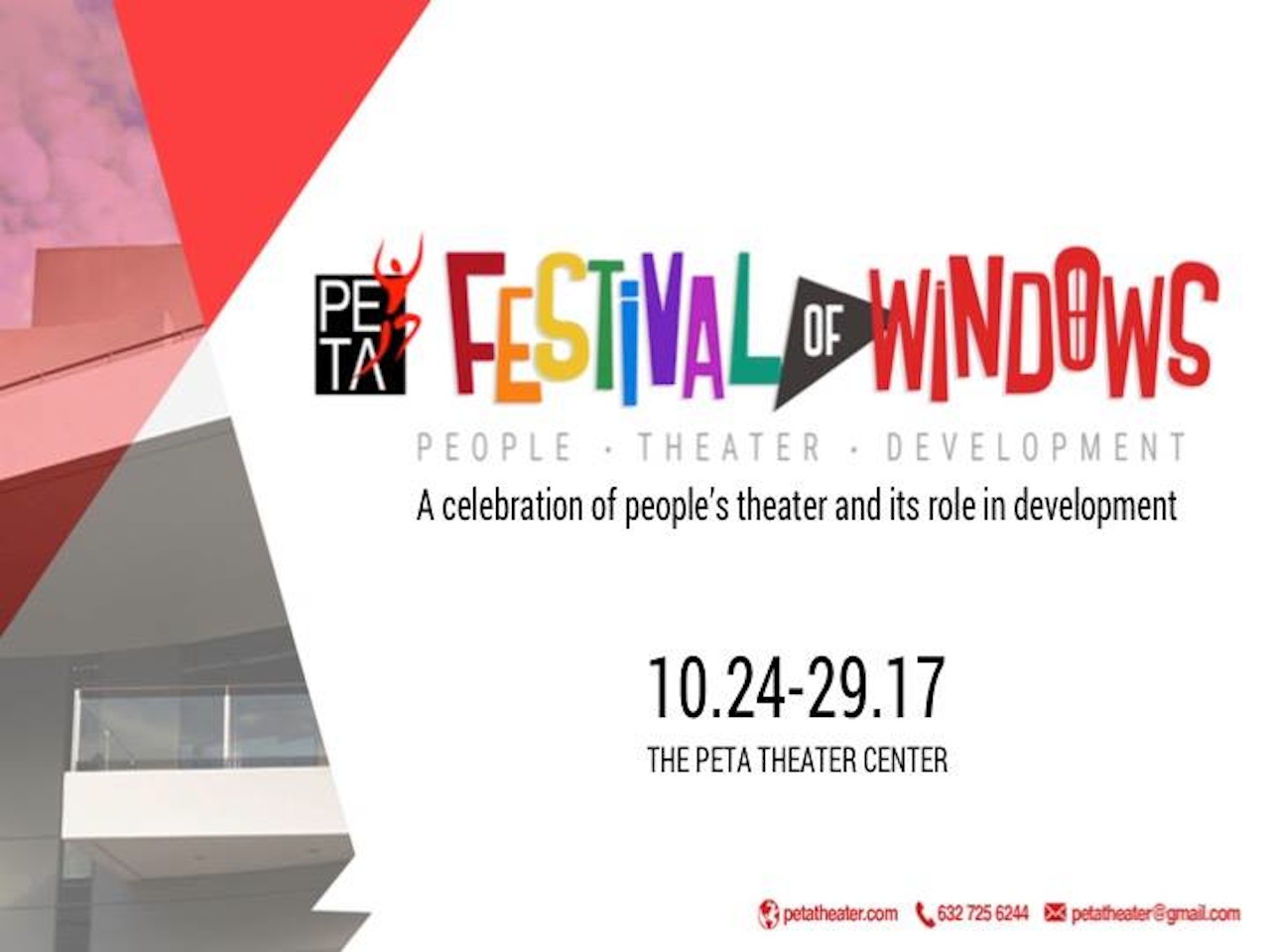 Theater and Advocacy in PETA's Festival of Windows
PETA (Philippine Educational Theater Association) held a press conference last October 2 to announce its upcoming international festival, the week-long Festival of Windows.
"Ang Festival of Windows ay isang malaking bahagi ng selebrasyon ng PETA in its 50th year", says Festival Director and PETA Theater Center's Program Director Queng Reyles. "In this festival, we will showcase and highlight PETA's work in the area of development."
Last July, PETA was given the distinction of being one of the esteemed recipients of the Ramon Magsaysay Award, adding to the highlights of its 50th year celebrations.
PETA President CB Garrucho told the press that the reason they got the award was their "use of theater for social development issues." Their work in fulfilling that particular advocacy will be the primary focus of Festival of Windows.
Unbeknownst to many, mounting sold-out original musicals and plays is only half of what the company does. PETA's Artistic Director Maribel Legarda explains, "Festival of Windows will focus on one aspect of PETA that is really very important. It's our education work. It's our organizing work. A lot of people don't really know about the other half of PETA. Kalahati po iyun ng buhay namin. The Ramon Magsaysay Award siguro is more in response to that work. So sana we were hoping that in those 5 days maintindihan din iyun nung mga audiences namin."
She adds how the work on stage and the community work are all interconnected. "As artists, we learn, we perform, then we go out of the community. We learn from them and we bring that back on stage. That's our life."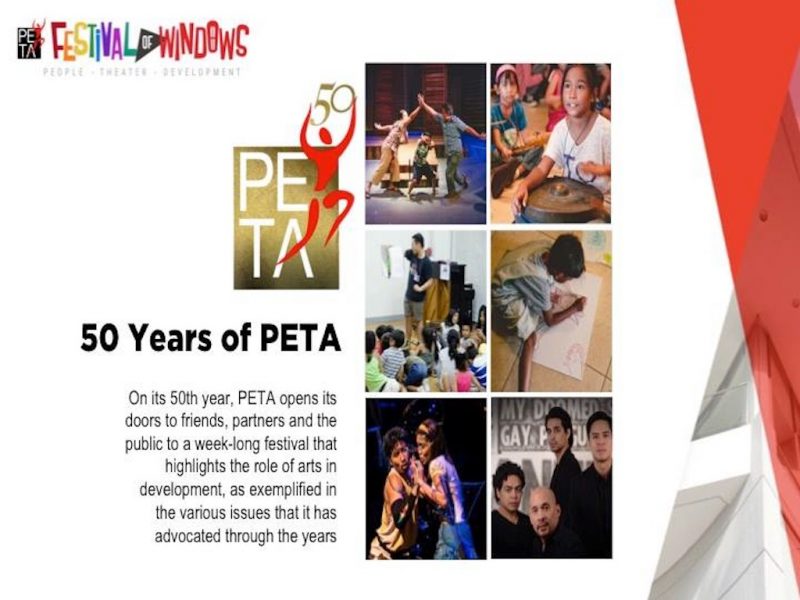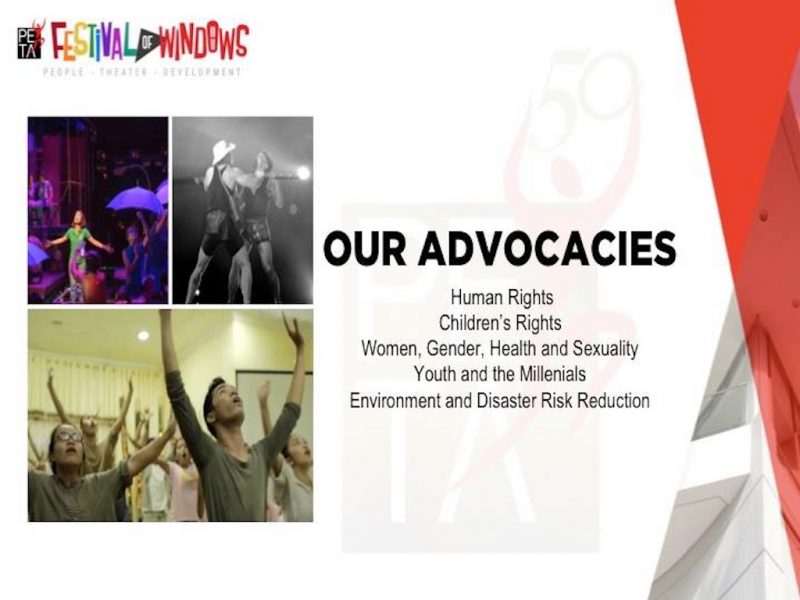 Garrucho also mentions that the festival will be a time for them to listen to their partners, to people doing work on the ground, and to ask questions, to brainstorm, and to strategize for the future. "Kaya ang laki ng pasasalamat namin sa Ramon Magsaysay Award because they highlighted that part of our work which is so least known. Halimbawa hindi alam ng napakarami na sina Gail [Billones] at Yeyin [dela Cruz] spent almost 3 years of their lives in Leyte (after the catastrophe with Typhoon Yolanda). Nakababad sila doon sa community finding out, really working with the people how can the arts benefit them especially with regard to disaster risk reduction management."
They also add how they've been getting requests from people in Manila affected by the extra-judicial killings, to the people in Mindanao affected by the war, to use arts and theater to process past and current traumas.
Happening on October 24-29, 2017, the festival will feature 13 performances from Metro Manila, Luzon, Visayas and Mindanao, and 3 performances from Cambodia and Thailand. Festival participants can immerse themselves in learning new skills from workshops in songwriting, shadow puppetry, improvisation, circus techniques, and many more. They can also listen to exciting lectures and participate in group discussions about Building Creative Communities, Public Spaces and Awareness, Participation, Capacity Building, Participation, and Partnership and Stakeholder Building. There will be more than 120 performers, 40 experts and speakers, and hundreds of artists from different countries.
You can take a look at their festival calendar HERE.
The PETA Choir invites everyone to go to the festival this October.
https://www.instagram.com/p/BZvU143ATMp/?taken-by=theaterfansmnl
For details, visit the official website – www.petafestivalofwindows.com. For more information and registration, please call the FESTIVAL OF WINDOWS SECRETARIAT at 7256244 or email them at festivalofwindows@petatheater.com.
Comments