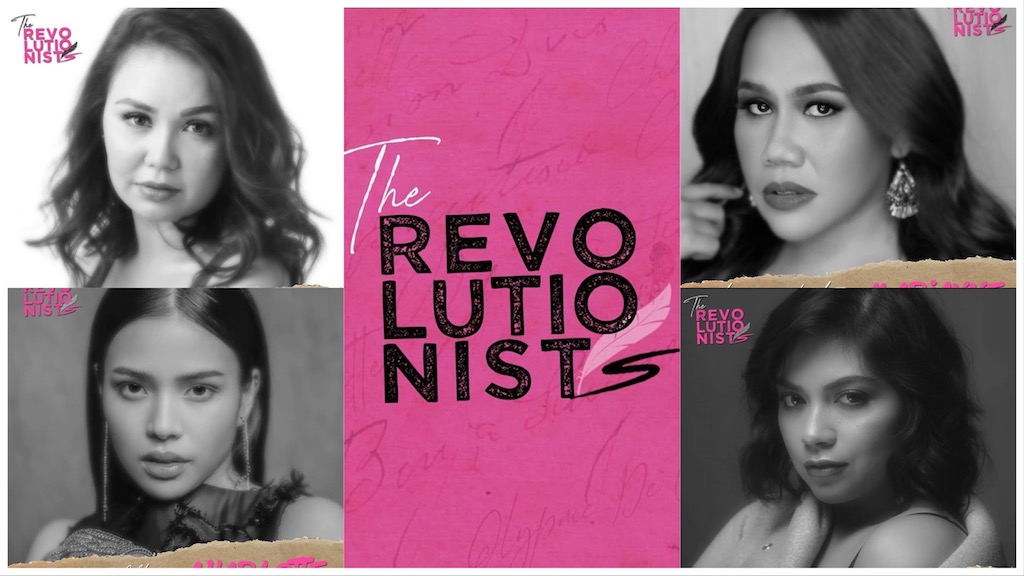 "The Revolutionists" Staged Reading at Power Mac Center Spotlight this March
The Revolutionists, which was first staged by the Company of Actors in Streamlined Theatre (CAST) last January 2019 at the Pineapple Lab, is returning for one night only, this time at the Power Mac Center Spotlight.
Written by Lauren Gunderson, the story follows four beautiful, bad-ass women, who lose their heads in this irreverent, girl-powered comedy set during the French Revolution's Reign of Terror. Playwright Olympe de Gouges, assassin Charlotte Corday, former queen (and fan of ribbons) Marie Antoinette, and Haitian rebel Marianne Angelle hang out, murder Marat, and try to beat back the extremist insanity in 1793 Paris. The grand and dream-tweaked comedy is about violence and legacy, art and activism, feminism and terrorism, compatriots and chosen sisters, and how one actually goes about changing the world.
The original cast featured Bituin Escalante as Marianne Angelle, Sarah Facuri as Olympe de Gouges, Jenny Jamora as Marie Antoinette, and Gabby Padilla as Charlotte Corday. This time, Escalante and Padilla reprise their role as Marianne Angelle and Charlotte Corday respectively, with Facuri now playing Marie Antoinette. Mikki Bradshaw-Volante joins the cast as Olympe de Gouges.
The staged reading is directed by Nelsito Gomez, with lighting design by Kiefer Sison. The show will run on March 21, 8pm at the Power Mac Center Spotlight. For tickets, contact 0917-8378357/0918-9171540.
Comments