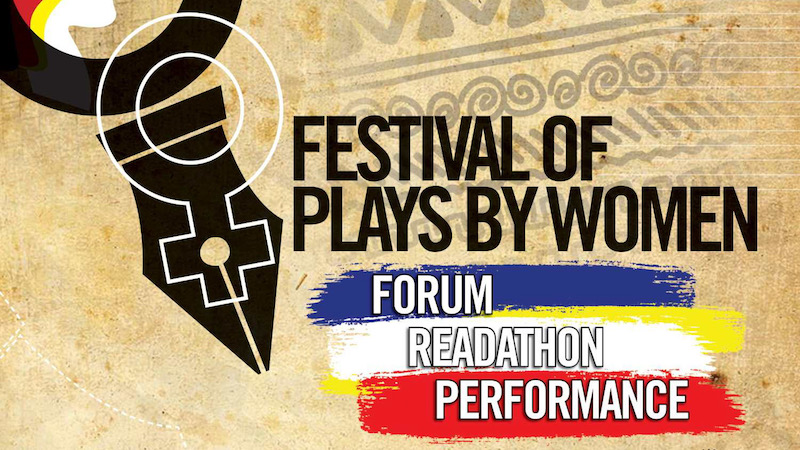 GUIDE: Festival of Plays by Women in CCP this March
Eight plays, numerous readings, forums, panel discussions, and more are happening this weekend in time for Women's Month!
A fitting celebration for Women's Month, the three-day festival will run from March 6-8, 2020, and will feature a slate of performances, staged readings, and forums. The festival will also have a creators' market, interviews with distinguished playwrights, and workshops.
A flagship project of the CCP's Gender and Development Committee for 2020, the theme of the event is "Empowerment, Diversity and Equality", with the goal of inspiring women to create and tell their own stories through writing, producing, and acting. In line with the Philippine Development Plan, the festival also aims to provide the public with a "greater awareness of our diverse culture and values."
Local and international speakers will share their stories and experiences through dramatic readings, theater, and talks. Among them are Malou Jacob, playwright and WPI Philippines founder/president; Leticia Arbelo, an International Theatre Arts Director from Argentina; Dr. Elena Pernia, Vice President for Public Affairs of the University of the Philippines and a member of Philippine National Commission for UNESCO; Achiro P. Olwoch, an international playwright and theatre artist from Uganda; Rosemary Johns, an international playwright from Australia;  Luna Sicat-Cleto, a professor and a Board Member of WPI Philippines; and August Melody Andong, President of the WPI Management Committee.  
Each day will start with a forum in the morning, followed by the reading of women's plays in the afternoon, and performances in the evening. The readings and forums will be held at Silangan Hall and are free and open to the public. 
There will also be panel discussions on the following topics: 
"Mandudulang Babae, Mandudulang Bagani" on March 6 

"Katangi-tanging Babae, Katangi-tanging Katha" on March 7

"Katarungan at pagkapantay-pantay ng Kababaihan, Katarungan at pagkapantay-pantay sa Dulaan" on March 8.
Theater performances, which will start at 7:30 p.m., will be held at Tanghalang Huseng Batute (CCP Studio Theater). Tickets (Php 200.00) and festival passes (Php 400.00) for the performances are available through Ticketworld, Ticket2Me, the CCP Box Office, or the CCP App.
Plays part of the festival are as follows:
Set A (March 6, 2020):
"Ang Ambisyosang Langaw" by J. Olan and Flor Salanga
Directed by Arnold Felipe and performed by Dulaang Pasay (Pasay North National High School)
Before the Noche Buena, Isyang Ipis, Dignong Daga, and Kulit Bubwit enjoy themselves inside a trash dump. Timong Langaw arrives, and is delighted by the food, but the other three look for something else and leave Timong alone. Later, Timang comes by to see him.
"Away-Bati" by Kath Nobleza
Directed by Kath Nobleza and performed by Tanghalang SLU (St. Louis University, Baguio City)
This is a story of sisters who always quarrel about the little things, but who always have each other's backs when it comes to the big things – always defending and supporting each other when it matters.
"Nagligad St. cor Subong St." by August Melody Andong
Directed by Venise Tolentino Buenaflor and performed by The Performance Laboratory, Inc. (Bacolod City)
Inspired by real-life characters, this is the story of a homeless mother and her son who are often seen sleeping on the eponymous streets. These streets serve as a mirror to their past and present, as the play explores how they end up in their situation and how they cope with the struggles of their daily life..
Set B (March 7, 2020):
"Keseyehen" or T'boli Marriage by the Helobung Community Dance Troupe, Inc.

Using traditional song and dance, the collective presents the audience with a picture of T'Boli culture and life.

"Rape Buzz" by Dessa Quesada Palm
Directed by Dessa Quesada Palm and performed by Youth Advocates Through Theater Arts, Inc. (Silliman University)
Five characters present their versions and interpretations of a rape case in rural Philippines: a sixteen-year old, an opinionated neighbor, a feminist advocate, a fiscal, and Riza, the young woman who files rape charges against her German employer. It explores the systemic and cultural mindset that contributes to the continued sexual violence against women.
"Pulang Buwan" by Bebot Rodil
Directed by Michael Lagura and performed by MSU-IIT Integrated Performing Arts Guild, Inc.
Two mothers meet to negotiate for a house. They have different faiths and beliefs, but share the same grief as a result of the conflict between Christian and Muslims in Mindanao. They must each try to move on and rebuild their lives.
Set C (March 8, 2020):
"Huni at Pakpak Halaw sa Nobelang Ginto sa Makiling ni Macario Pineda" by Luna Sicat Cleto
Directed by Carlo Pacolor Garcia and performed by UP Repertory Company (University of the Philippines, Diliman)
The mythical being Mariang Makiling tears apart lovers Sanang and Edong and tests the strength of their love. Edong is taken by the mountain, and Sanang must endure years of loneliness and hardship before she can find herself worthy to become a citizen of Makiling.
"Las Viajeras" by Joi Barrios
Directed by Raffy Bunal and performed by Maskara Theater Ensemble (Bacolod City)
The play shines a light on two women otherwise overshadowed by the men in their lives: Gregoria "Oryang" de Jesus, wife of Katipunan founder Andres Bonifacio; and Josephine Bracken, partner of National Hero Jose Rizal. The two women have a chance encounter onboard a ship sailing to Manila, which paves the way for an exploration of their roles as women of the revolution.
You can buy tickets to the festival here.
Comments