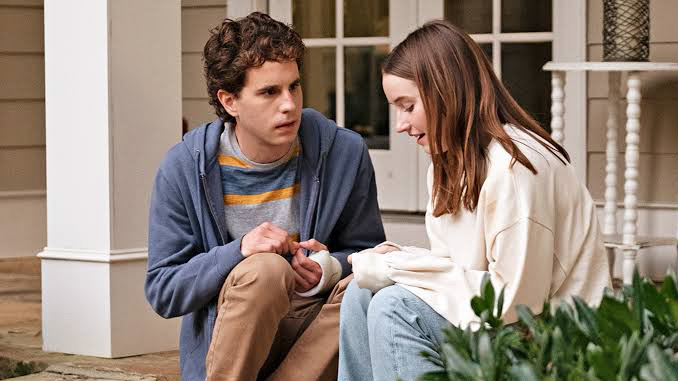 Now Streaming: 'Dear Evan Hansen' Movie is Online
Dear Evan Hansen, the film adaptation of the Tony Award-winning Broadway musical of the same name, is now streaming on Netflix.
It is directed by Stephen Chbosky, with a screenplay by Steven Levenson, the same person who wrote the book for the original Broadway musical. Benj Pasek and Justin Paul, who won the Tony for Best Original Score, return to provide music and lyrics for the film.
Dear Evan Hansen stars Ben Platt, who reprises his Tony Award-winning role. He is joined by Julianne Moore as Heidi Hansen, Amy Adams as Cynthia Murphy, Kaitlyn Dever as Zoe Murphy, Colton Ryan as Connor Murphy, Danny Pino as Larry Murphy, Nik Dodani as Jared Kleinman, and Amandla Stenberg as Alana Beck.
The story follows Evan, an anxious, isolated high schooler aching for understanding and belonging amid the chaos and cruelty of the social-media age.
Four songs from the musical, namely Anybody Have a Map?, Disappear, To Break in a Glove, and Good for You, have been removed from the film, and two new original songs, The Anonymous Ones and A Little Closer, have been added. All the songs are written by Benj Pasek and Justin Paul, with The Anonymous Ones written in collaboration with Amandla Stenberg.
You can watch the official trailer below.
Comments