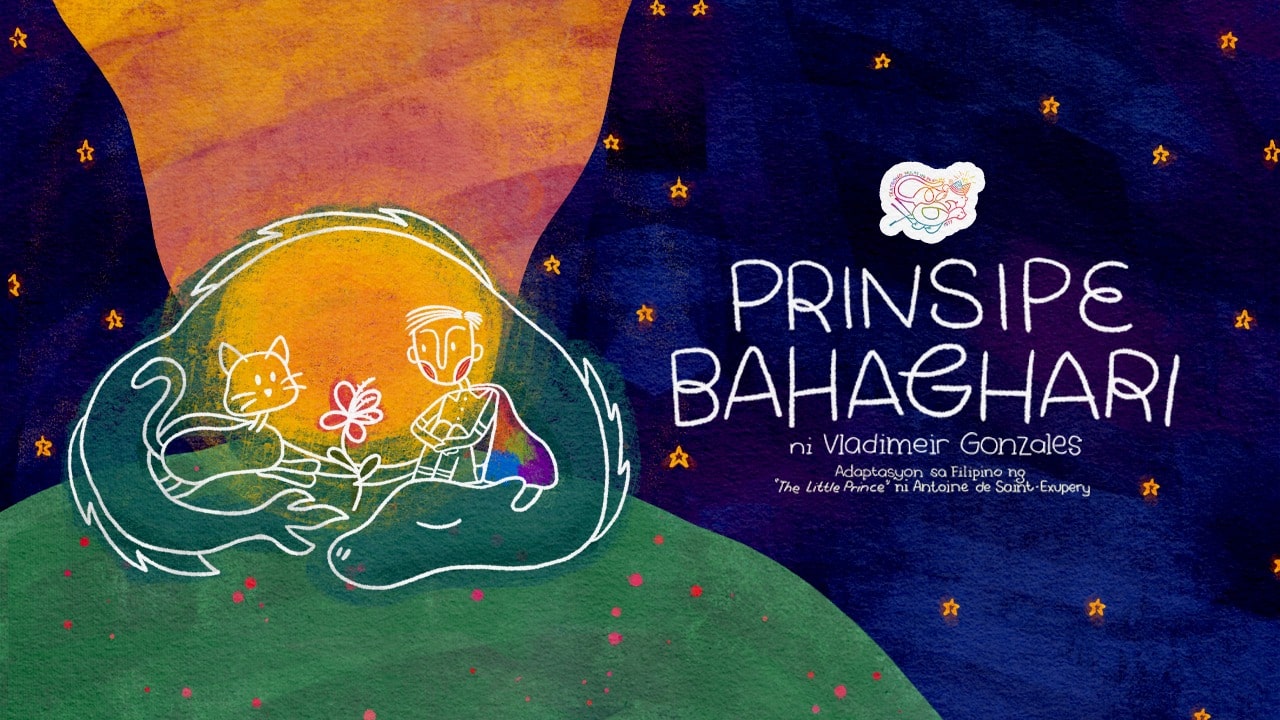 'The Little Prince' Filipino Adaptation 'Prinsipe Bahaghari' to be Staged this November
Teatrong Mulat ng Pilipinas, a puppet theater company founded by the late National Artist for Theater Amelia Lapeña-Bonifacio, is staging a Filipino adaptation of Antoine de Saint-Exupéry's The Little Prince entitled Prinsipe Bahaghari (Rainbow Prince) this November.
In celebration of National Children's Month, Prinsipe Bahaghari will be staged on November 10-12 and 17-19, 2023 at the Amelia Lapeña-Bonifacio Teatro Papet Museo, Teacher's Village, Quezon City.
Written by Vladimeir Gonzales and directed by Aina Ramolete, the puppet play revolves around the journey of the Rainbow Prince in search of a companion that would help him in caring for his flower, the Gumamela, and keeping her safe in his home planet. His encounters with a number of extraordinary characters ultimately led to his realizations of what his relationship with the flower meant to him.
This adaptation uses Filipino culture, myths, and language to make the play accessible especially to children. The puppets are made from rattan while local materials were also utilized in the production.
The Rainbow Prince/Prinsipe Bahaghari was the thesis production of Aina Ramolete in 2021 which received the UP Diliman Creative/Critical Thesis Grant in the Arts, Culture and the Humanities. It is a filmed stage production which was livestreamed in May 2021 via the Facebook pages of Teatrong Mulat ng Pilipinas and UP Diliman Office for Initiatives in Culture and the Arts.
The production was also featured during the 14th Annual Meeting and International Conference of the Asian Theatre Working Group (March 3, 2022, Quezon City, Philippines) and Puppet Power 2022: Celebration! (May 23-30, 2022, Calgary, Canada). The Rainbow Prince/Prinsipe Bahaghari was also one of the Six Finalists from across the globe in The Red Curtain International's Good Theatre Festival for Young Audiences (Sept. 24-25, 2022, India).
The artistic team includes Aina Ramolete (Direction & Production Design), Vladimeir Gonzales (Adaptation and Translation), Amihan Bonifacio-Ramolete (Assistant Direction), Steven Tansiongco (Video Design & Animation), Ohm David (Set Design), Arvy Dimaculangan (Music Composition & Sound Design), Jep Gabon (Music Composition), Gabo Tolentino (Lights Design), Darwin Desoacido (Costume Design), Clariz Caingat and Aina Ramolete (Puppet Design), Sig Pecho (Additional Shadow Design), and Nap Rivera (Puppet Creation).
In 1977, Professor Amelia Lapeña-Bonifacio founded Teatrong Mulat ng Pilipinas. "Mulat" means to open, awaken; hence a theater to awaken the children to the beauty and richness of Philippine culture and still unfamiliar Asian cultures. Inspired by the Indonesian wayang golek (rod puppet) and wayang kulit (shadow puppet) and Japanese bunraku (puppet manipulated by three puppeteers), MULAT has pioneered in the creation of a Philippine puppet. It has presented children's plays based on Philippine and Asian folktales. The popular ones include Ang Paghuhukom (The Trial premiered in 1980), Papet Pasyon (The Passion of Jesus Christ in Puppetry, 1985), Dalawang Bayani (Two Heroes, 1996), Ang Pagong at ang Tsonggo (The Turtle and the Monkey, 1977), and Sita & Rama: Papet Ramayana (Sita & Rama: Puppet Ramayana, 2004).
Its founder and artistic director Amelia Lapeña-Bonifacio was conferred the Order of the National Artists of the Philippines in 2018.
Tickets are available through Ticket2Me for P800.
Comments