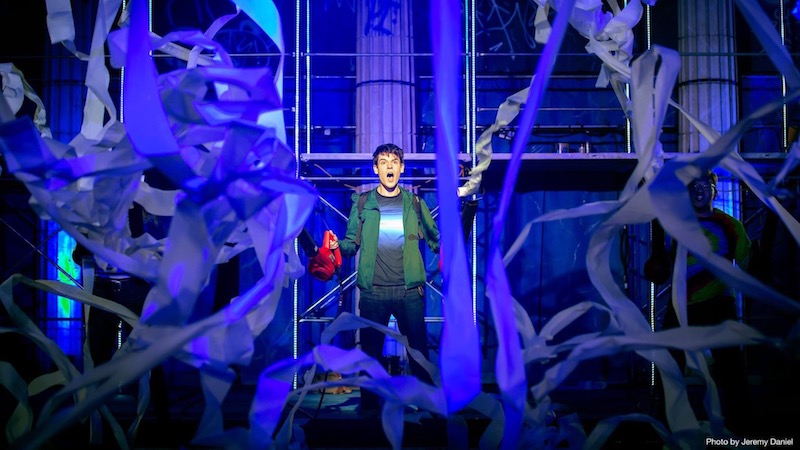 "The Lightning Thief: The Percy Jackson Musical" Moves to Broadway this September
According to The New York Times, "The Lightning Thief: The Percy Jackson Musical", is scheduled to begin performances on September 20 at the Longacre Theater on Broadway. The show will officially open on October 16 and will run until January 5, 2020.
An Off-Broadway production opened in 2017, with a national tour in 2019. Based on the book by Rick Riordan, the musical is written by Joe Tracz (book), with a score by Rob Rokicki, scenic design by Lee Savage, costume design by Sydney Maresca, lighting design by David Lander, sound design by Ryan Rumery, puppetry designs by AchesonWalsh Studios, fight direction by Rod Kinter, hair, wigs, and makeup design by Dave Bova, orchestrations by Wiley DeWeese and Rob Rokicki, music direction by Wiley DeWeese, and choreography by Patrick McCollum. The show will be directed by Stephen Brackett.
As a son of Poseidon, Percy Jackson has newly discovered powers he can't control, monsters on his trail, and is on a quest to find Zeus's lightning bolt to prevent a war between the Greek gods.
The official Broadway cast has yet to be announced.
Comments