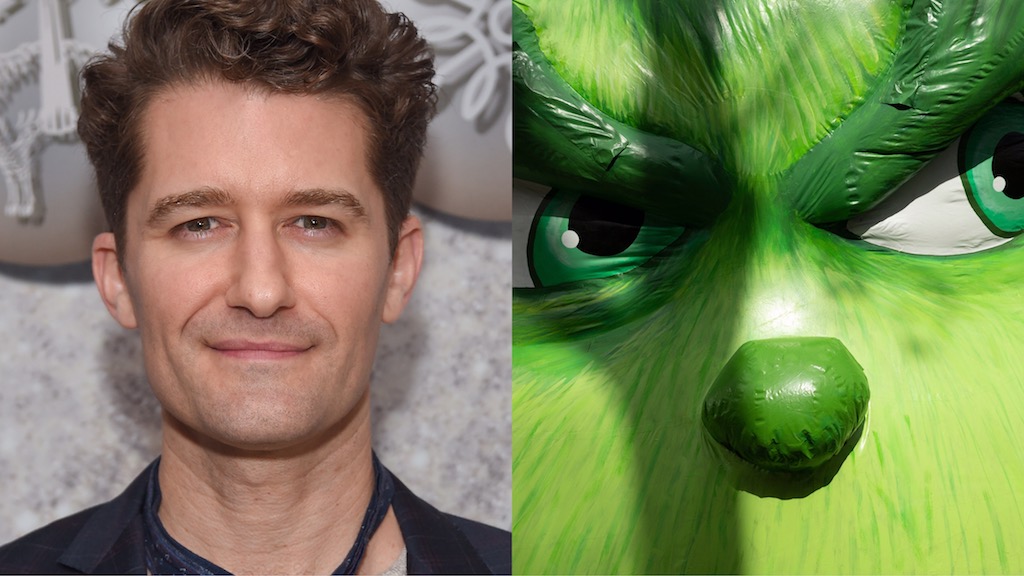 'The Grinch' NBC Stage Musical to Star Matthew Morrison
Matthew Morrison has just announced on NBC's The Today Show that he will be playing the titular role in Dr. Seuss' The Grinch Musical.
The upcoming broadcast will be a 2-hour stage production that will be airing on December 9, 8pm ET. Morrison, who will be playing the "dastardly but lovable Grinch", says, "While the pandemic presents some challenges in bringing the stage musical to life, we are putting together a really special show with some crazy, fun, imaginative things going on."
"We're gonna have so much fun this holiday season. We all need some cheer. And I will see you on December 9."
According to Deadline, Morrison will be joined by Denis O'Hare, who will play his mutt Max, Booboo Stewart as young Max, and Amelia Minto as Cindy-Lou Who, accompanied by musical theater actors from the West End.
The NBC special will be filmed from the Troubadour Theatre in London. The musical is written by Tim Mason (book and lyrics) and Mel Marvin (music). It ran during the holiday seasons of 2006 and 2007 on Broadway.
Past stage musicals produced by NBC include Jesus Christ Superstar Live in Concert, The Sound of Music, Hairspray, Peter Pan, and The Wiz.
Comments