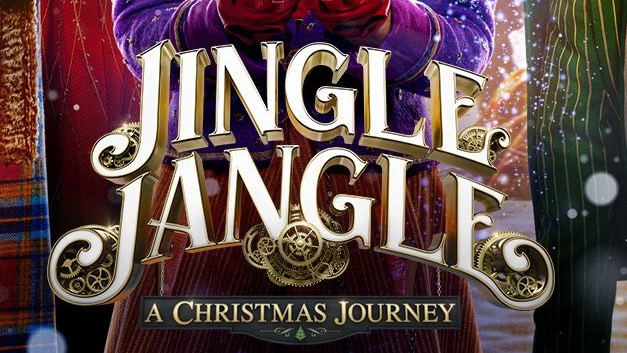 'Jingle Jangle' Musical Film Streaming on Netflix
Netflix is bringing a holiday adventure to our screens with Jingle Jangle: A Christmas Journey. The musical film stars Oscar-winner Forest Whitaker and features original songs written by John Legend. 
According to a report by Variety, this is Netflix's first original live-action musical. Written and directed by David E. Talbert (Almost Christmas), this project was twenty years in the making and is being released just in time to spread some Christmas cheer in a year where such positive energy is sorely needed in the world.
Jingle Jangle tells the story of a legendary toymaker played by Jeronicus Jangle (played by Whitaker), whose wonderful inventions bring joy and wonder to the inhabitants of the fictional town of Cobbleton. When an ambitious apprentice (played by Keegan Michael-Key) steals one of his prized inventions, it is up to Jangle's equally inventive and adventurous granddaughter (played by newcomer Madalen Mills) to retrieve it and save her family. She then embarks on a quest to reawaken the magic within by healing the wounds of the past.
The festive film also stars Tony-winners Phylicia Rashad (A Raisin in the Sun) and Anika Noni Rose (The Princess and the Frog) as well as Kieron Dyer, Justin Cornwell, Lisa Davina Phillip, andHugh Bonneville (Downton Abbey). 
Jingle Jangle: A Christmas Journey premieres on Netflix today.
Check out the trailer below:
Comments