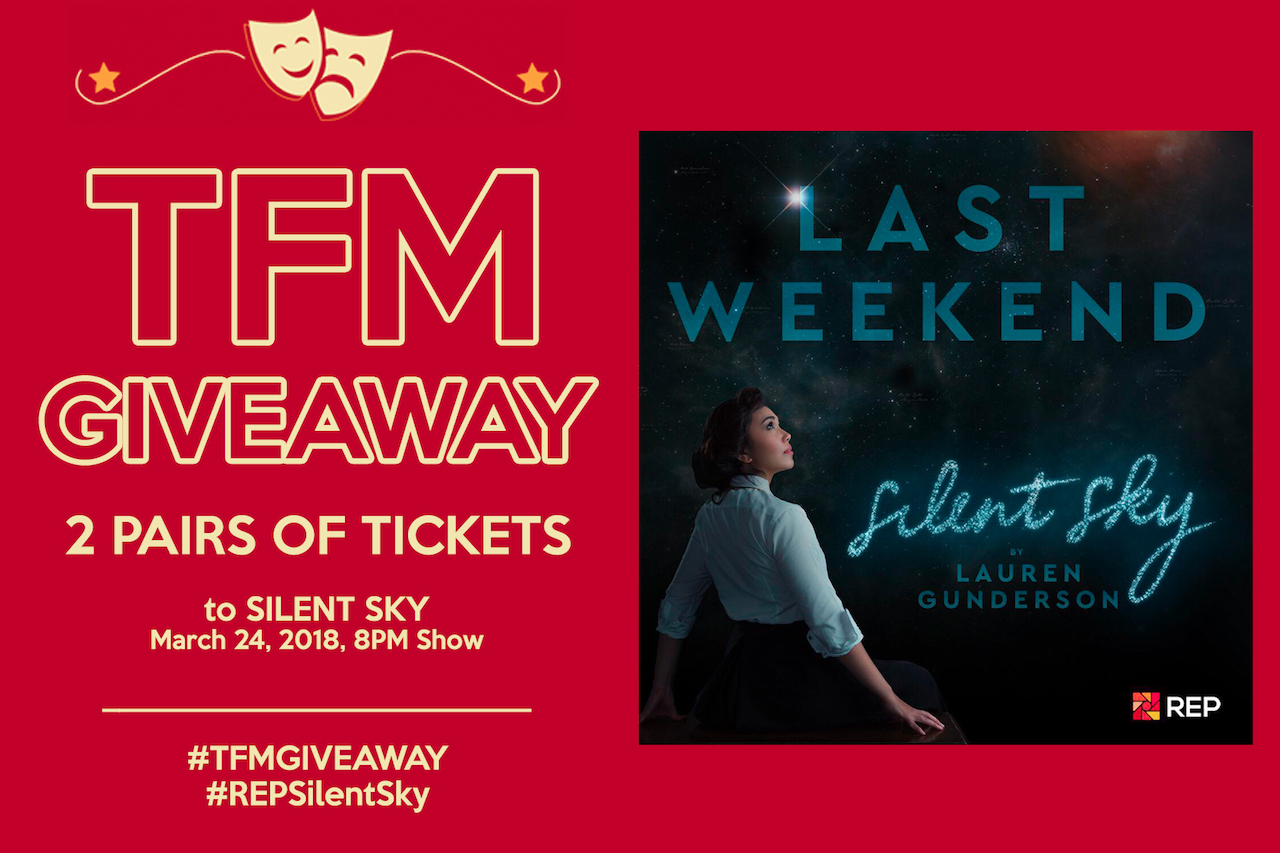 #TFMGiveaway: REP's 'Silent Sky'
REP pays homage to unsung pioneer Henrietta Leavitt with their latest play, 'Silent Sky.' The production brings her story to the forefront as it features her significant contributions in the field of astronomy more than a century ago.
Read more about the show HERE.
The show will be closing this Sunday at the OnStage Theater, Greenbelt 1 and we're giving away 2 PAIRS OF TICKETS to the GALA NIGHT on March 24, 8pm!
RELATED: Unsung Women No More in REP's 'Silent Sky'
Here's what you need to do:
1. Make sure you're following us on Facebook and one other social media platform: YouTube, Instagram, or Twitter. (You can find us at theaterfansmnl on any of these platforms.)
2. Go to our Facebook page, hover over "Following" and select "See First in your news feed."
3. Share this post on your Facebook wall and tell us why you want to see the show.
4. Don't forget to set your post to public (so we can see them!) and include the hashtag #TFMGiveaway and #REPSilentSky. Please tag Repertory Philippines.
5. Once you've posted your entry, message us on Facebook with the following:
a. Link to your entry
b. Contact number
c. Email address (this subscribes you to our awesome newsletter!)
It's that easy!
You can submit your entries until tomorrow, March 22, 8pm.  Team TFM will announce the winners on the same night, March 22, 9pm on our Facebook page.
Break a leg and enjoy the show! 🙂
Comments