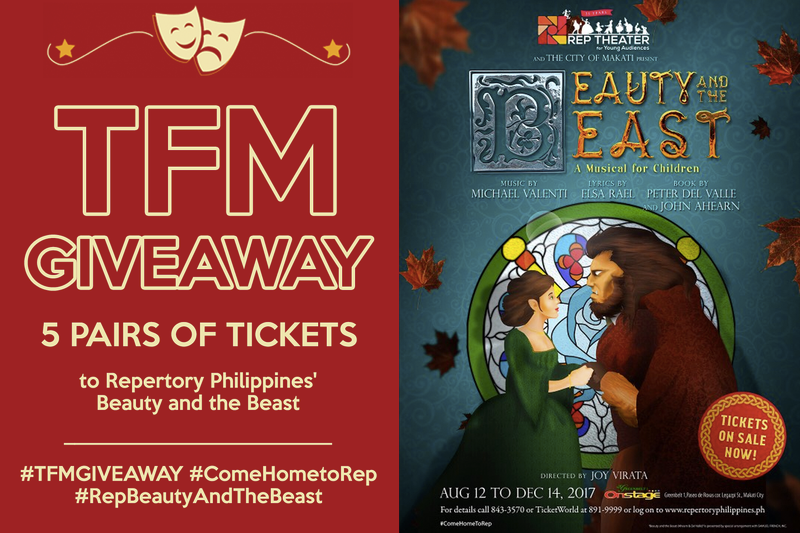 #TFMGiveaway: Repertory Philippines' 'Beauty and the Beast'
It may not be the Disney version, but it's a retelling of the tale as old as time that we all grew up to know and love.
Repertory Philippines, for their Theater for Young Audiences offering, is staging Peter de Valle and John Ahearn's "
Beauty and the Beast
" and we have 5 pairs of tickets to the
August 27, 3:30pm
show to give away!
Here's what you need to do:
1. You must be following us on at least one of these platforms: Twitter, Instagram, or Youtube.
2. Share Rep's Beauty and the Beast poster (Facebook or Instagram). In the caption, tell us why you want to see a staging of Beauty and the Beast. Make sure your post is set to public so we can see your entry. ?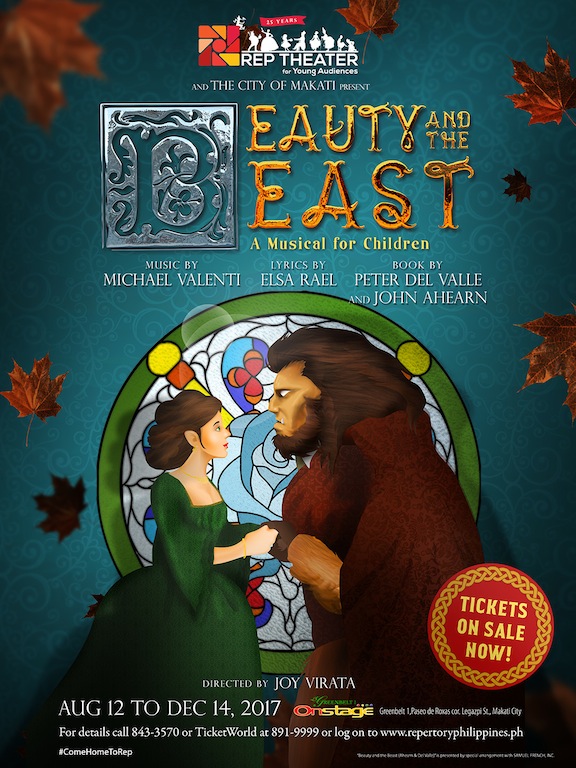 3. Don't forget to include these hashtags to your caption: #TFMGiveaway #RepBeautyAndTheBeast #ComeHometoRep
4. Subscribe to the TFM newsletter! Once you've posted your entry, simply message us on Facebook with your contact number AND email address.
It's that simple!
You can submit entires until August 6, 8pm. 5 lucky winners who will win a pair of tickets to the August 27 show will be announced on August 7 at 12nn!
Comments