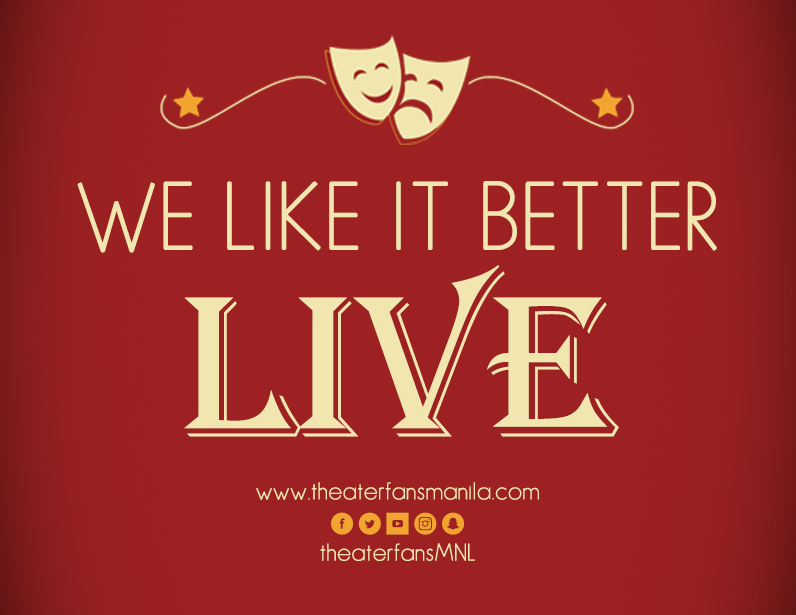 TFM Turns Six: Managing Director's Note
April 8, 2011. Still clear as day. I can hardly believe that it has already been exactly 6 years since we started this… this. I remember tinkering with Facebook pages whilst talking to my college blockmate Gino Aguda about possible names for this passion project. It was also exactly 28 days since I first saw the production that would change the trajectory of our lives forever.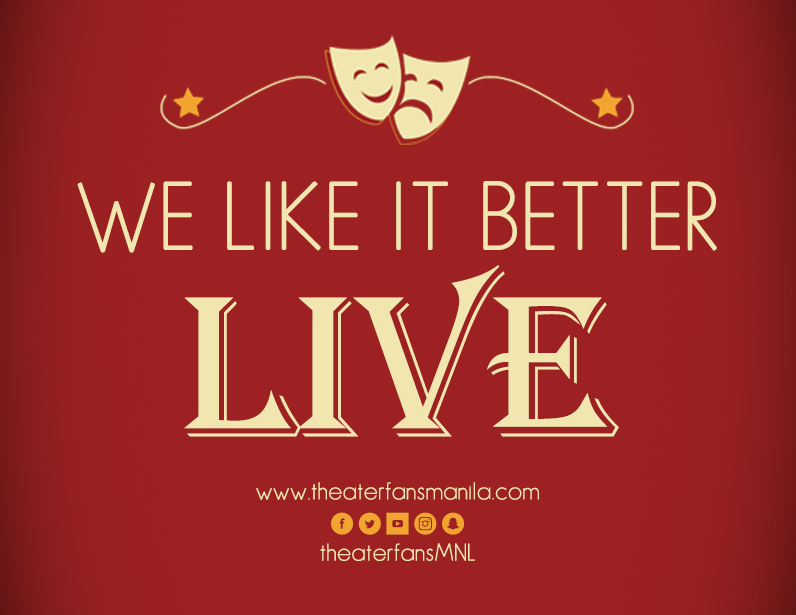 Theater Fans Manila (TFM) started with the most basic of objectives: to tell THE WORLD about Atlantis Productions' local staging of Broadway's Next to Normal. If I told you that I was this show's number 1 fan, I don't think anyone would disagree. I fell hard. Fast. I felt completely taken over by the overwhelming talent of the Filipino artist. I couldn't shake it if I tried.
Shortly after starting the Facebook page, I started learning about all the different theater companies in this vibrant city. I had no idea there was so much going on, and I knew that I wasn't the only one in the dark.
And so it started. I kept learning, researching, watching shows, consuming art, and thanks to PR heads from different companies, have seen hundreds and hundreds of shows since then. Our creative director and my TFM partner, Adrienne Gopoco, the person who was crazy enough to believe in this and do this with me, joined me in recruiting some of the smartest theater fans we've ever had the pleasure of meeting.
And so for years, TEAM TFM– chief theater reviewer Nikki Francisco, resident theater reviewer Alphonzo Alegrado, graphic designer Jen Gaisano, contributors Erickson dela Cruz, Sandy da Silva, Erica Jacinto, Jude Buot, and Pia de Ungria, have been watching, and writing, and covering shows with two unwavering objectives in mind—to bring awareness to people who may not necessarily know what they're missing, and to put Philippine theater on the GLOBAL landscape.
Being part of TFM has allowed us to be surrounded by art everyday. There is barely a moment in the day when I don't think about the performing arts. Even my Facebook feed is crawling with anything related to it, making me less and less aware of whatever's happening in my friends' personal lives. All my messaging apps are flooded with the latest theater news both locally and abroad as it is literally all my team and I ever talk about (with a sprinkling of film, TV, and politics here and there).
And throughout the years, we've had the pleasure of meeting, interviewing and making profound connections with some of the most brilliant and creative people in the industry. Thank you for sharing your genius with the world.
Our individual homes and offices have become our newsrooms, armed with our overused laptops and cellphones in hand. We've become vigilantes of the performing arts, and we've loved every second of it. The theater has taken over our lives and we only have the Filipino artists to blame for it. Know that your work can truly change lives. Lord knows none of us are the same people we were when we started this crazy project.
We have also seen the birth of some of the best theater companies– from Artist Playground, to Red Turnip Theater, to Twin Bill Theater, and many more, in the last 6 years. Thank you for taking the risk and for continuing to produce such great, relevant work.
People always ask us, 'What do you do exactly? Is this your job? WHY do you do it?'
I'm not gonna lie. These used to be very hard questions to answer. And there are still moments when we can't help but think, 'WHY do we do it'? But truthfully, at the end of the day, we just can't imagine life without it. So in spite of the website crashes and the unending rollercoaster of emotions, in whatever timeline, in whatever universe, we will choose to do this every single time. Life surrounded by art is the only life worth living. Thank you to all the artists who inspire us everyday.
And to you, our fellow theater fans, we're all in this together. Thank you for growing up with us and for trusting us after all these years. Here's to many more years to come.
Sincerely,
Frida Tan
Managing Director
Theater Fans Manila
"Theater is like art in 4D. It's living and breathing art. Who wouldn't want to experience that?" –Nikki Francisco
Comments