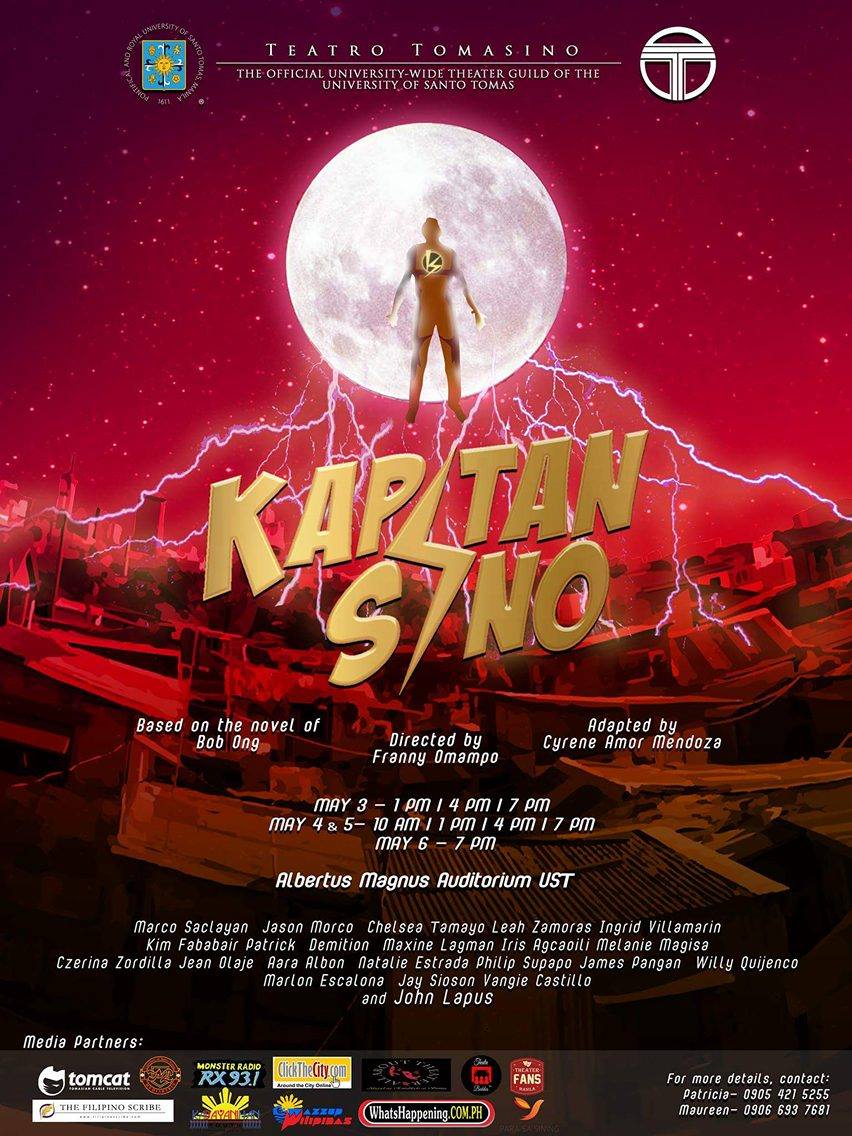 Teatro Tomasino Stages Bob Ong's 'Kapitan Sino'
Teatro Tomasino, the official university-wide theater guild of the University of Santo Tomas (UST), culminates their 39th season: Let Thy Art Illuminate with a smash hit comedy-drama play, Kapitan Sino based on Bob Ong's novel and adapted for stage by playwright Cyrene Mendoza on May 3-6, 2017 at the Albertus Magnus Auditorium, UST. The renowned advertising practitioner and former Teatro Tomasino Artistic Director, Franny Omampo directs the play as his energizing theatrical comeback.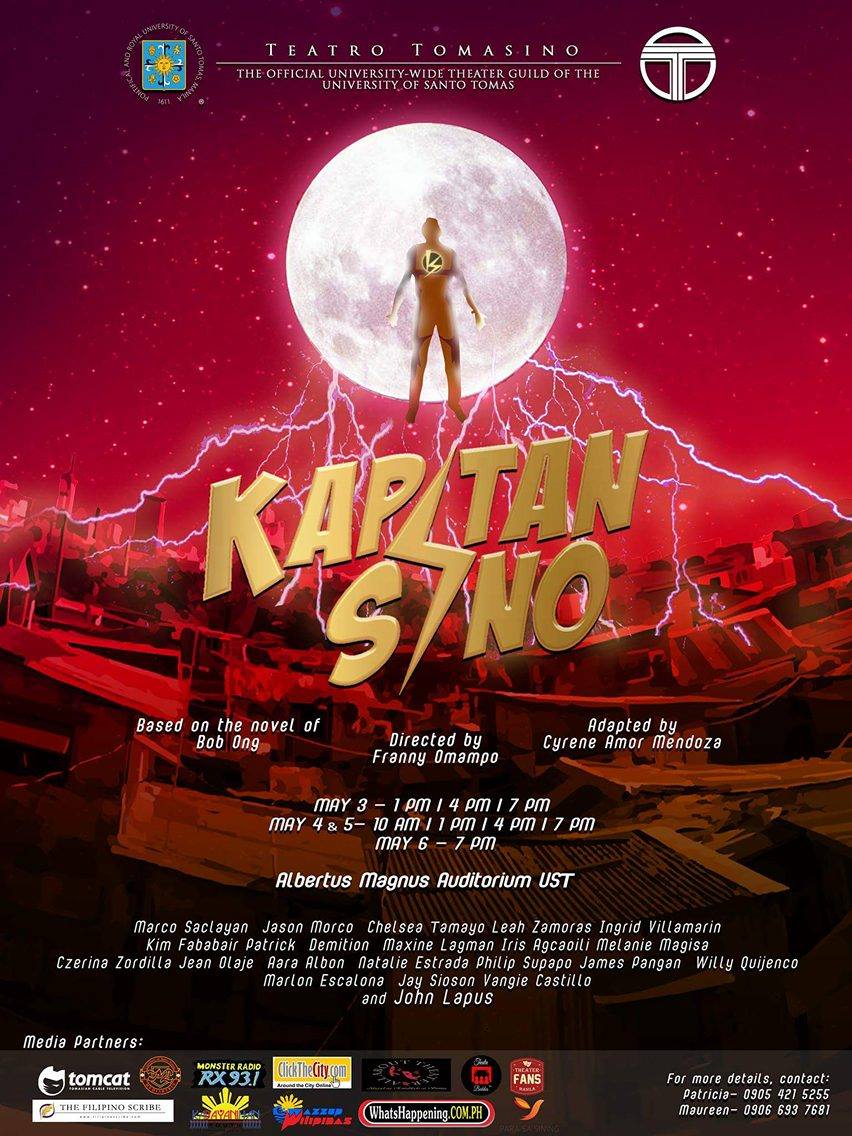 Not Just Super Powers
Illuminating the current socio-political climate of the country, Kapitan Sino is a tale of Rogelio who possesses lightning superpowers which he uses to rescue those in need. More than a battle of good vs. evil, Kapitan Sino examines Rogelio's response to heroism at the expense of his happiness and family, the consequence of people's over-dependence on a hero, and their inherent nature of being abusive and selfish.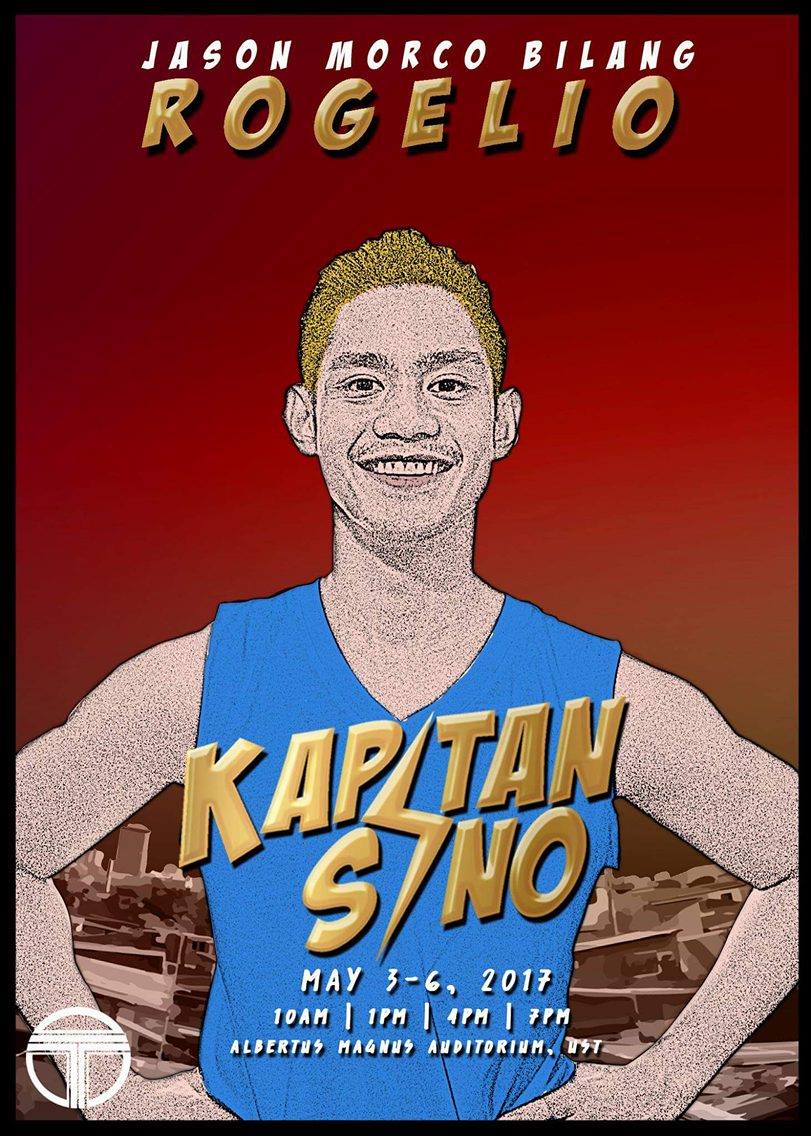 On Comebacks, Passion and Pseudo Heroes
Director Franny Omampo's excitement is mobilized with the socially relevant contemporary play's visual delight and core lessons on pseudo heroes, sacrifices, and change-seeking people. Omampo is also excited about collaborating with friends from the industry, and the fresh talents from Teatro Tomasino.
When asked about what keeps the production together, "Innate talent from each one of us who share the same vision for the play, and who share the same passion for our arts, 'yun 'yung nagpapagalaw sa amin (those are the things that move us)", Omampo shared.
The production features the comeback of members who have been with the organization for the past 15 to 20 years, including one of the country's comedy icons, John Lapus.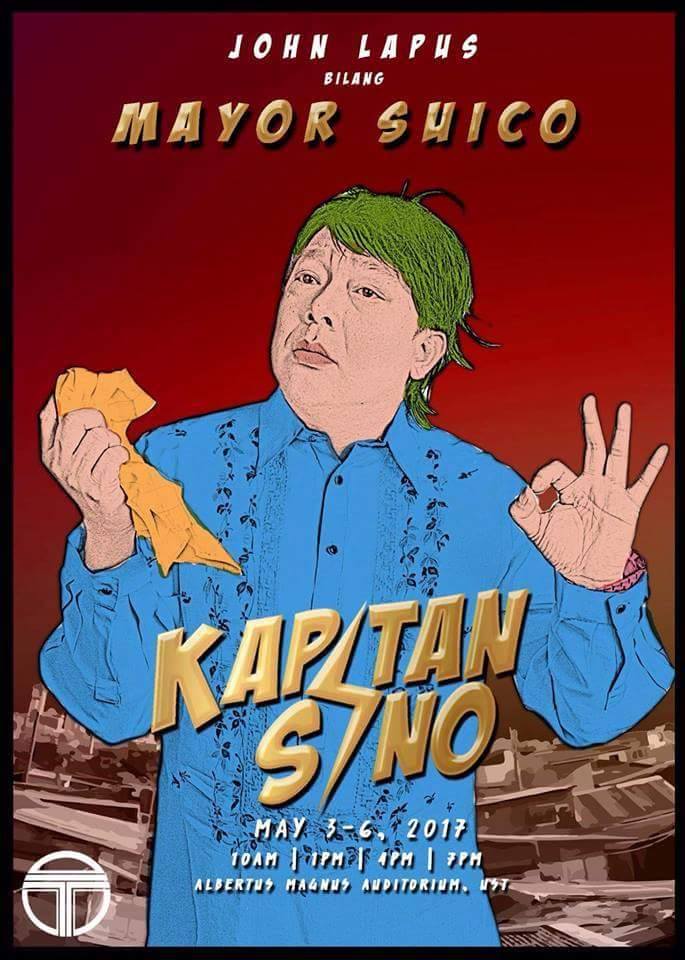 Show Details
Catch Kapitan Sino on the following play dates:
May 3 at 1 pm, 4 pm, and 7 pm;
May 4 to 5 at 10 am, 1 pm, 4 pm, and 7 pm;
May 6 at 7pm.
For more information and ticket inquiries, contact Patricia at 0905 421 5255 or Maureen at 0906 693 7681.
Comments