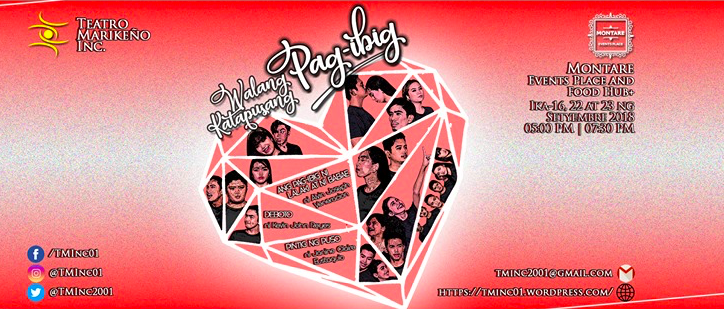 Teatro Marikeño will stage 'Walang Katapusang Pag-ibig' to mark 17th year
This year, in celebration of its 17th founding anniversary, Teatro Marikeño Inc. will be staging "Walang Katapusang Pagibig", a production that features three (3) original plays from the organization– "Pintig Ng Puso" by Janine Claire Eustaquio, "Deboto" by Kevin John Reyes and "Ang Pagibig Ni Lalaki At Ni Babae" by Alvin Joseph Veneracion.
The production is spearheaded by the Board Member – Head for Theater Arts and Production Manager of the said production, Mr. Kevin John Reyes together with the Chairman, Mr. Alvin Joseph Veneracion and the Artistic Director, Ms. Floriza Mejia– Antonio.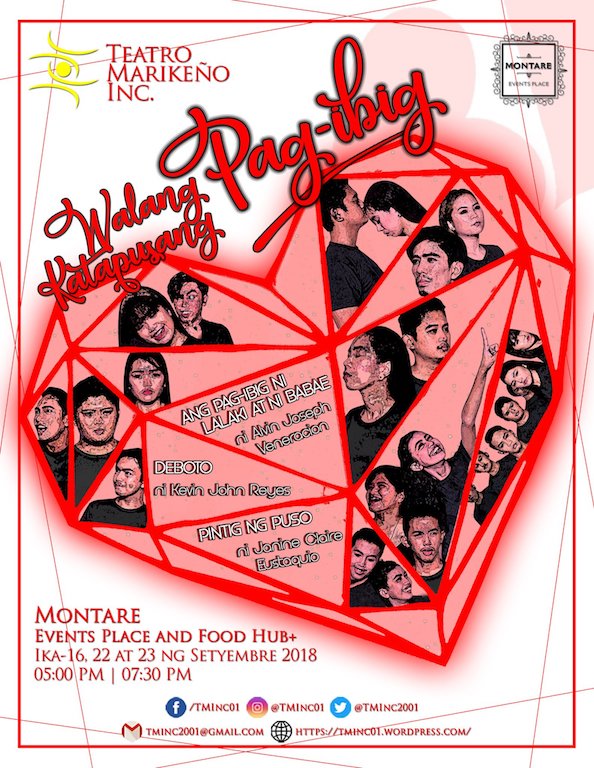 The show will run at Montare Events Place and Food Hub+ on September 16, 22, and 23 at 5pm and 7:30pm. You can contact Reyjee Borja at (+63)9153883582 / David Moya at (+63)9184975321 for tickets.
Teatro Marikeño Inc. is a community-based Theater and Dance Company that was formed in September 1 2001, with a mission to encourage artistic and practical development of members through exposure to workshops, seminars and productions, as well as enhancing their talents and skills both on and off stage.
Comments