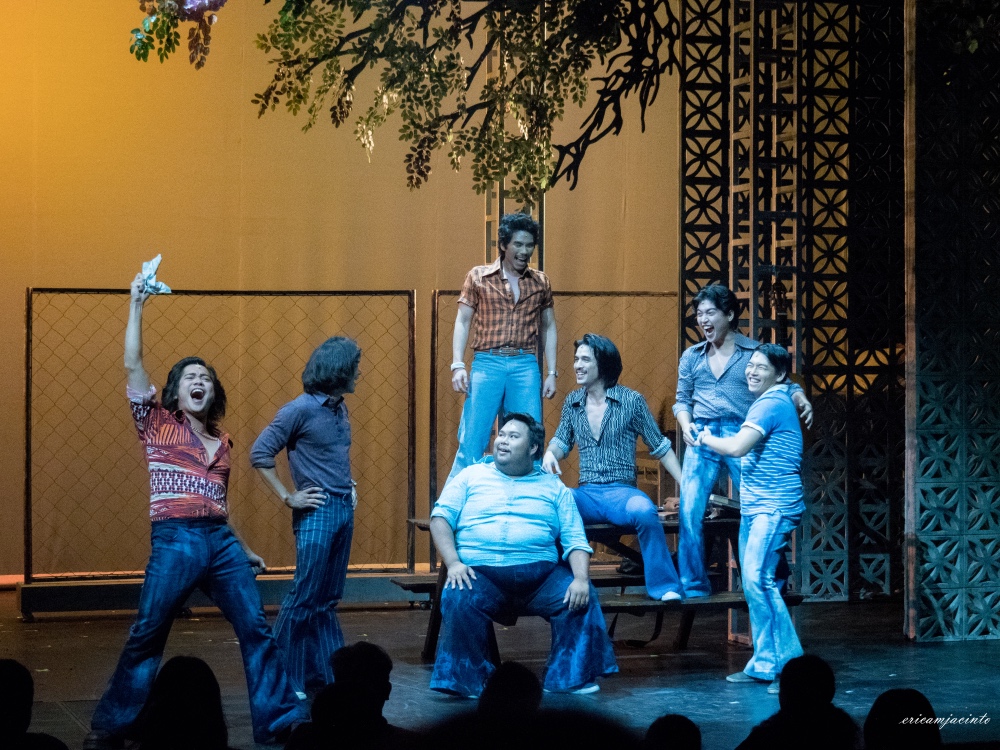 WATCH: Apo Hiking Society at 'Eto na! Musikal nAPO!' Closing Show Curtain Call
After playing to packed houses since the show opened last August 3, 'Eto na! Musikal nAPO!', the original musical based on the music of the Apo Hiking Society, officially closed its first run yesterday, September 2, at the Maybank Performing Arts Theater.
FIRST LOOK: Mark Bautista, Jef Flores, and Cast Perform Medley from 'Eto Na! Musikal nAPO!'
Written and directed by Robbie Guevara, 'Eto Na! Musikal nAPO!' tells the story of a college barkada who tries to win a songwriting competition. Set in a university in the 1970s, the musical follows them through all the intricacies of youth and romance, no less. Despite having Martial Law (an "unignorable circumstance", says Guevara) as a backdrop, for some of them, their spirit and passion for music thrive.
REVIEW: 'Eto Na! Musikal nAPO!' is one satisfying jukebox musical
During the show's curtain call, Apo Hiking Society members Jim Paredes and Boboy Garovillo joined the cast on stage to sing 'Heto Na'.
"I just want to share tonight was inspired by the barkada and friendship of these two, with several other guys," says Guevara. "They were 12 when they were in high school when they formed the Apo Hiking. And several of them are with us."
Old members of the group, Lito de Joya, Butch Dans, Toto Garcia, Gus Cosio, and Sonny Santiago, joined them on stage to sing 'Ewan,'
You can watch the closing curtain call in this video by Jhane Khan Caliro.
Besides Guevara, other members of the creative team include Jonjon Martin (dramaturg), Dingdong Rosales (assistant director), Daniel Bartolome (musical director), PJ Rebullida (choreographer), Shakira Villa Symes (lighting designer), Joey Mendoza (set designer), Eric Pineda (costume designer), Dong Calingacion (technical director), Rards Corpus (sound designer), Myrene Santos (hair and makeup designer), Ronan Ferrer (vocal supervisor), and Cathy Azanza-Dy (stage coach).
Comments