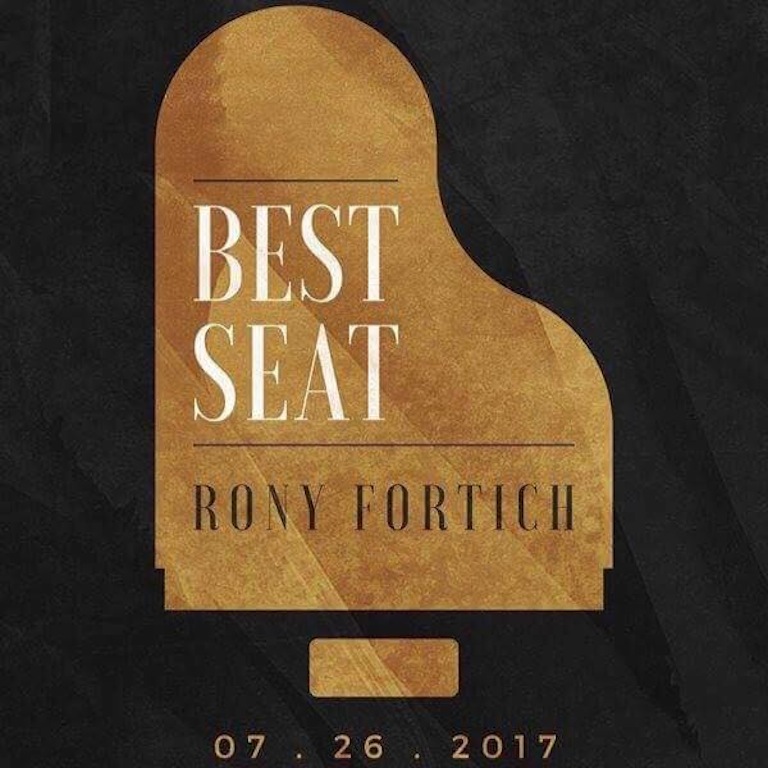 Stages Sessions Master Series Presents: Best Seat – Rony Fortich
Rony Fortich makes magic for a living. On July 26, the Hong Kong Disneyland Musical Director and beloved accompanist, comes home to bring a show close to his heart: Best Seat. With over 20+ guests from the music and theater industry to share the stage, Best Seat will be a night of talents celebrating the one thing that drives the magic: the love for music.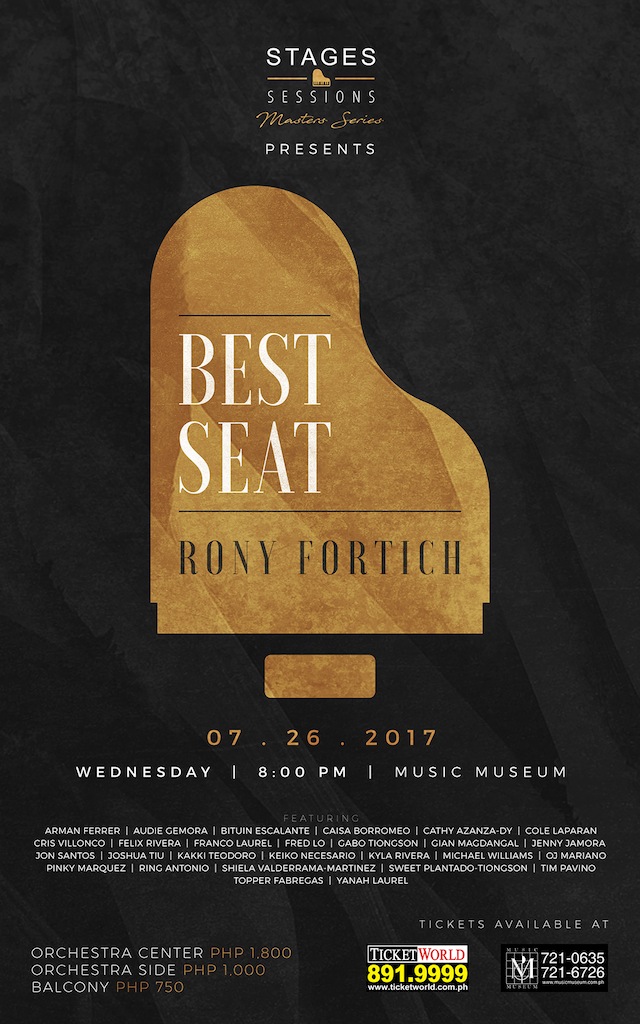 About Best Seat
Best Seat began where great music usually does: at home. It started out as jamming sessions during his birthday parties with his friends, who so-happen to be the Greats and Big Names in the industry. To Rony, Best Seat is not about the glamour of the stage, but the authentic love for music. It's about singing the songs you love, with the people you cherish. It will be a night of songs to sing along to with friends and family!
About Stages Sessions
At Stages Sessions, we believe that great music is authentic and that it comes from home and hits home. We are proud and excited to bring you this production, always hoping to push music and the Filipino artist forward, this time by going back to our roots. Show your support and come down to Music Museum on July 26 and sing along with us at Best Seat!. Tickets are priced P750 (Balcony), P1000 (Orchestra Side), and P1800 (Orchestra CenteR). You can buy tickets HERE.
About Stages Sessions : Stages Sessions, Inc. is a collective of young Filipinos with a shared passion for music and art. From humble Sunday gigs in Coffee Bean, the dream of sharing "Unscripted, authentic, and sincere." has since grown into the brand we are today. Through digital content, on the ground coverage and organization of gigs and concerts, we work to elevate Filipino music and artists to get the spotlight they deserve. With the motto "Your Craft, Our Stage" the message is clear, give the local artist the platform to shine. Find out more at www.stagessessions.com
For more details about what's happening in the Manila theater scene, please view our Theater Calendar.
Comments