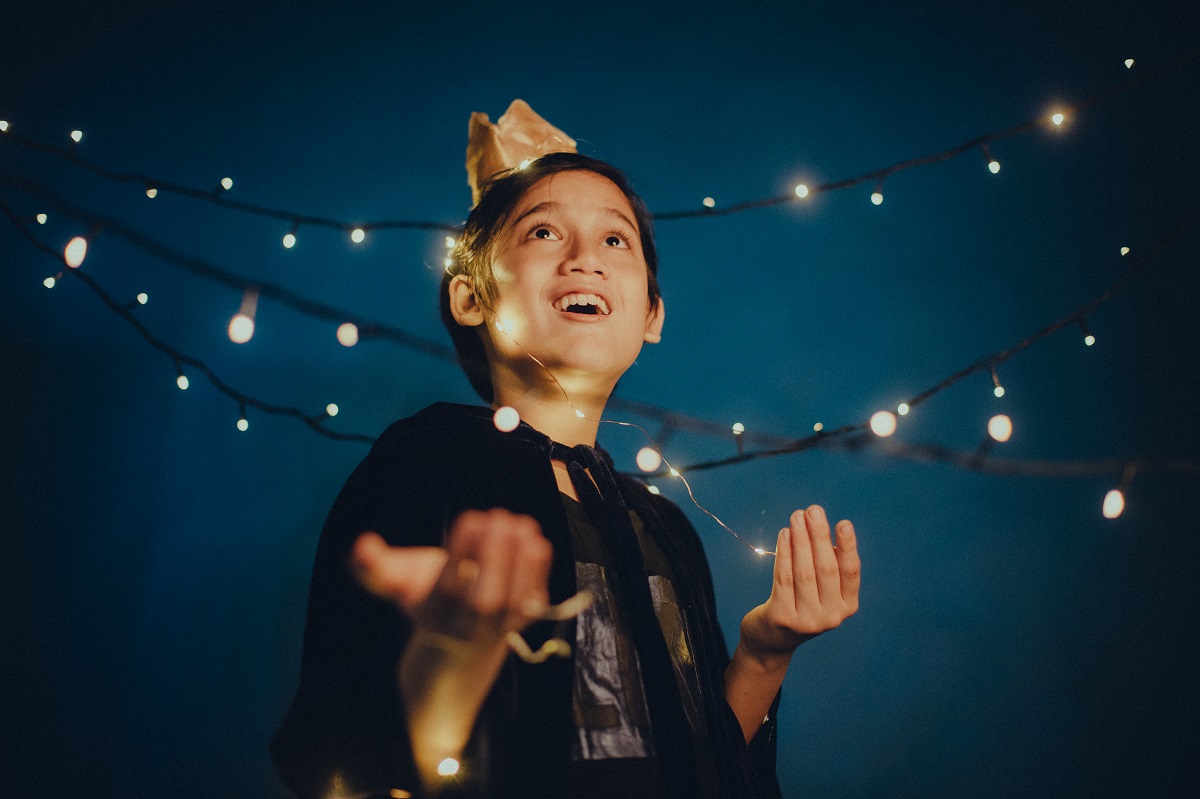 'Songs from The Little Prince' Set to be Staged at Fully Booked
Make magic with them!
Make Believe Productions, Inc. is embarking on a journey to the stars with its staging of Songs from The Little Prince, an adaptation of beloved children's book THE LITTLE PRINCE by Antoine de Saint-Exupery with original songs by Pipo Lina. Staged in cooperation with Fully Booked, Bonifacio High Street, audience members will enjoy an intimate staging surrounded by bean bags, cozy carpets, tepees, and fairy lights, as they discover the magic of the invisible yet essential.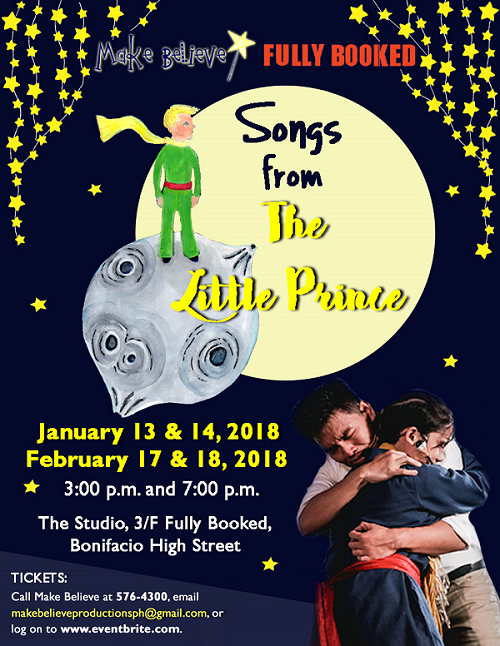 Make Believe did an initial full-length staging of The Little Prince last September 23 and 24, 2017 also at Fully Booked, which was warmly received by the 1,200 audience members that came to watch. Due to audience demand, the company released a cast recording after the run and staged the show Songs from The Little Prince last December to officially launch and promote the cast album. In this staging, audience members are still treated to the full story experience, but in a more intimate setting with simplified costumes, set, and props, where the story and the music take center stage. This also comes with the Make Believe brand of interaction, where both the young and young-at-heart will be invited to join in on the fun! This same show will be re-staged this January 13-14, and February 17-18, 2018.
Lukas Magallano plays the titular role. Magallano is a Star Magic Talent and the grand winner of the 2012 reality talent show Promil Pre-School i-Shine Talent Camp on ABS-CBN. Jon Philippe Go plays the Pilot. A chemist by profession, Go entered the pop music scene through The Voice, as part of Team Lea in Season 2. He last appeared in I Remember a Boy by Artist's Playground. Real-life pilot Alejandro Rivera alternates as Pilot. The ensemble cast includes Micko Yabut, Aria Ortega, Patricia Valdez Ong, Lis Fortun, Joshua Ramirez, Zildjian Pigao, Michael Shimamoto, and Jiano Magdaraog.
Book and Direction is by Lesley Leveriza-Lina, Original Music and Lyrics by Pipo Lina, Musical Direction by Ria Ortega, Choreography by Zildjian Pigao, and Production Design by Maruja Calixto. For the cast album, musical arrangements are by Pipo Lina and Alex Salva, and musical direction by Ria Ortega. It is recorded and mixed at Roar Audio.
The show runs approximately 1 hour and 30 minutes, with shows on 3pm and 7pm at The Studio, 3/F Fully Booked, Bonifacio High Street. Ticket prices are P700 for Main Seating and P600 for Free Seating. You can buy tickets at https://www.eventbrite.com/e/songs-from-the-little-prince-tickets-41260962650 , call 5764300, or email makebelieveproductionsph@gmail.com. Tickets come with a Little Prince themed cookie and a refreshing drink. Songs from The Little Prince is staged in partnership with Fully Booked, and is co-presented by Press Café and Fun Nest.
You can listen to the cast album below.
For more details about what's happening in the Manila theater scene, please view our Theater Calendar.
Comments